Trump alleges without evidence whistleblower worked with "partisan operative"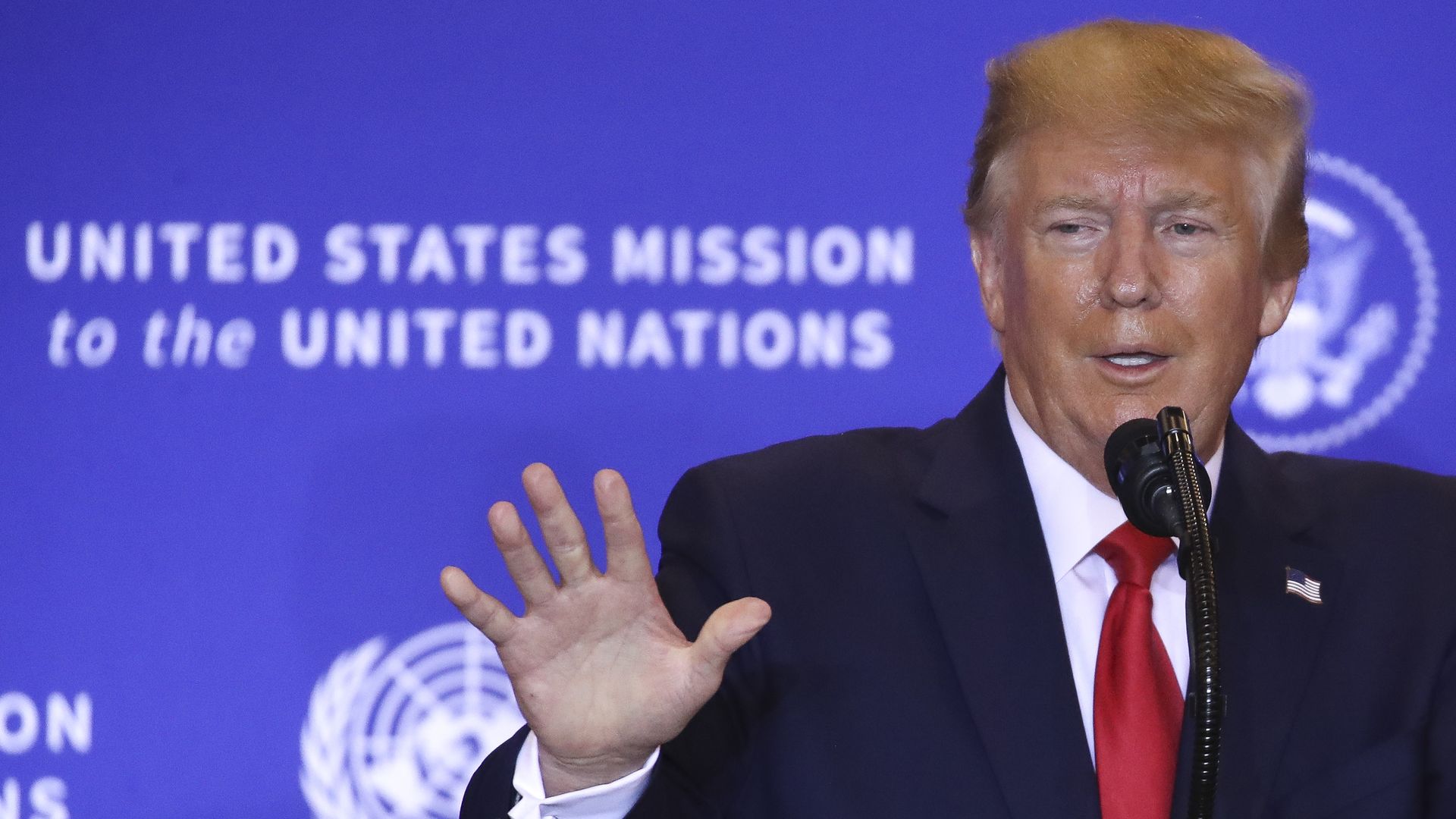 President Trump tweeted Friday that the "so-called Whistleblower isn't a Whistleblower at all," alleging without evidence that the whistleblower obtained their "second-hand information" from a "leaker" or "partisan operative."
"Sounding more and more like the so-called Whistleblower isn't a Whistleblower at all. In addition, all second hand information that proved to be so inaccurate that there may not have even been somebody else, a leaker or spy, feeding it to him or her? A partisan operative?"
— President Trump on Twitter
Reality check: During his testimony before Congress, acting Director of National Intelligence Joseph Maguire defended the whistleblower's process and said they "did the right thing" by reporting their concerns via legally established methods. Maguire added that he believes the whistleblower "followed the law every step of the way."
Worth noting: Despite Trump's claim that the information in the whistleblower's complaint was "inaccurate" because the whistleblower was not a direct witness to his phone call with Ukrainian President Volodymyr Zelensky and the other allegations, their complaint's description of the call, which was based on information from multiple White House officials, aligns with the memo released by the White House.
Go deeper:
Go deeper