Russia: "We would like to hope" Trump-Putin calls would never be released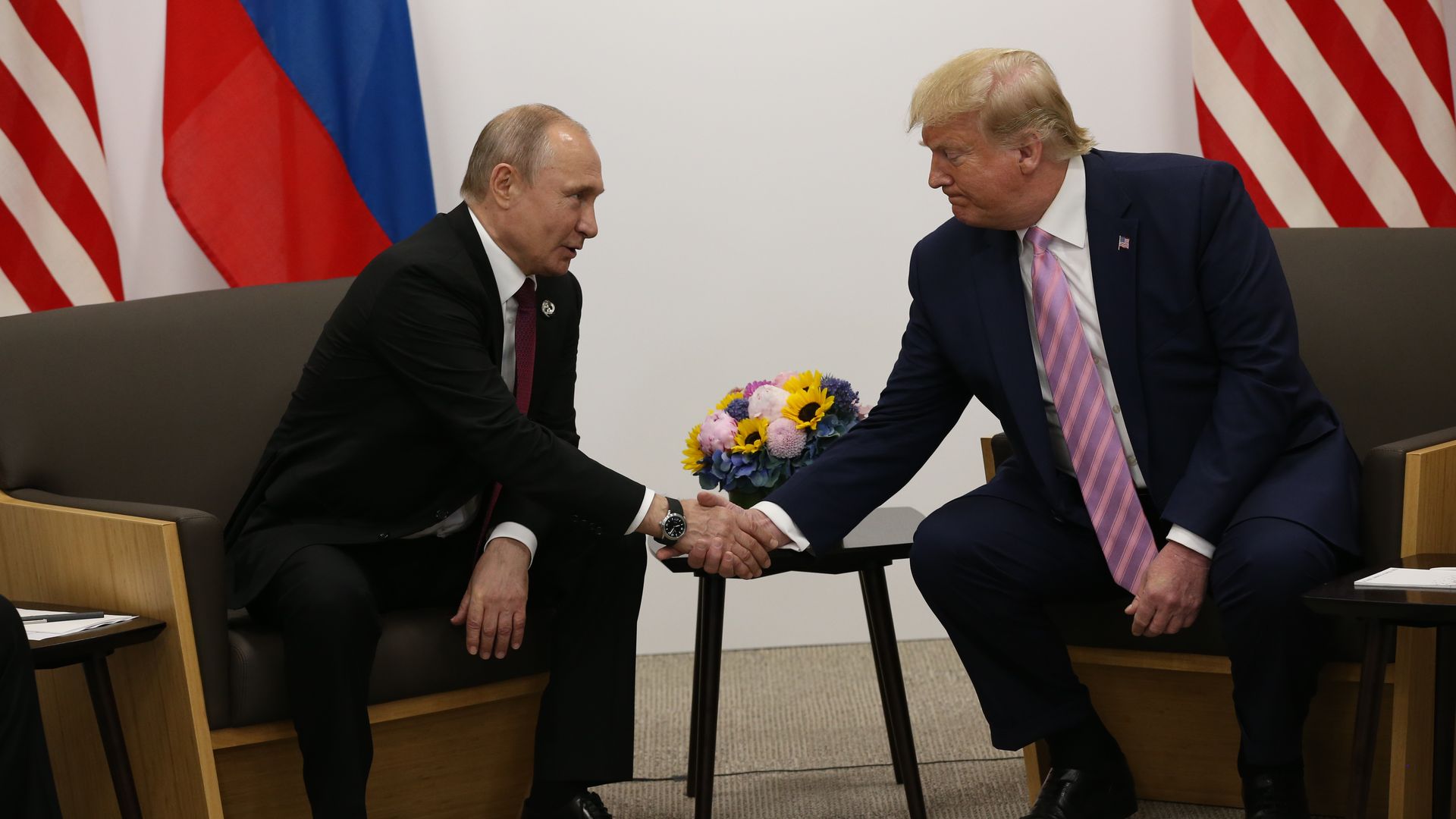 Kremlin spokesman Dmitry Peskov said Friday that he "would like to hope" that President Trump won't publish accounts of his calls with Russian President Vladimir Putin, reports the AP.
Why it matters: Pekov noted that while the implications of the now-public call between Trump and Ukranian President Volodymyr Zelensky created a domestic problem for the president, it remains "quite unusual" to release a confidential call between world leaders.
A spokesperson for the Russian Foreign Ministry also brushed off the impeachment inquiry that has come about as a result of the Ukraine controversy, asking, "Is it the Democrats' job to make a laughing stock of the United States?"
The big picture: Many of Trump's interactions with Putin have been behind closed doors — and the president has been secretive about his talks with the Russian leader.
Go deeper:
Go deeper