AT&T considers dropping DirecTV's NFL Sunday Ticket deal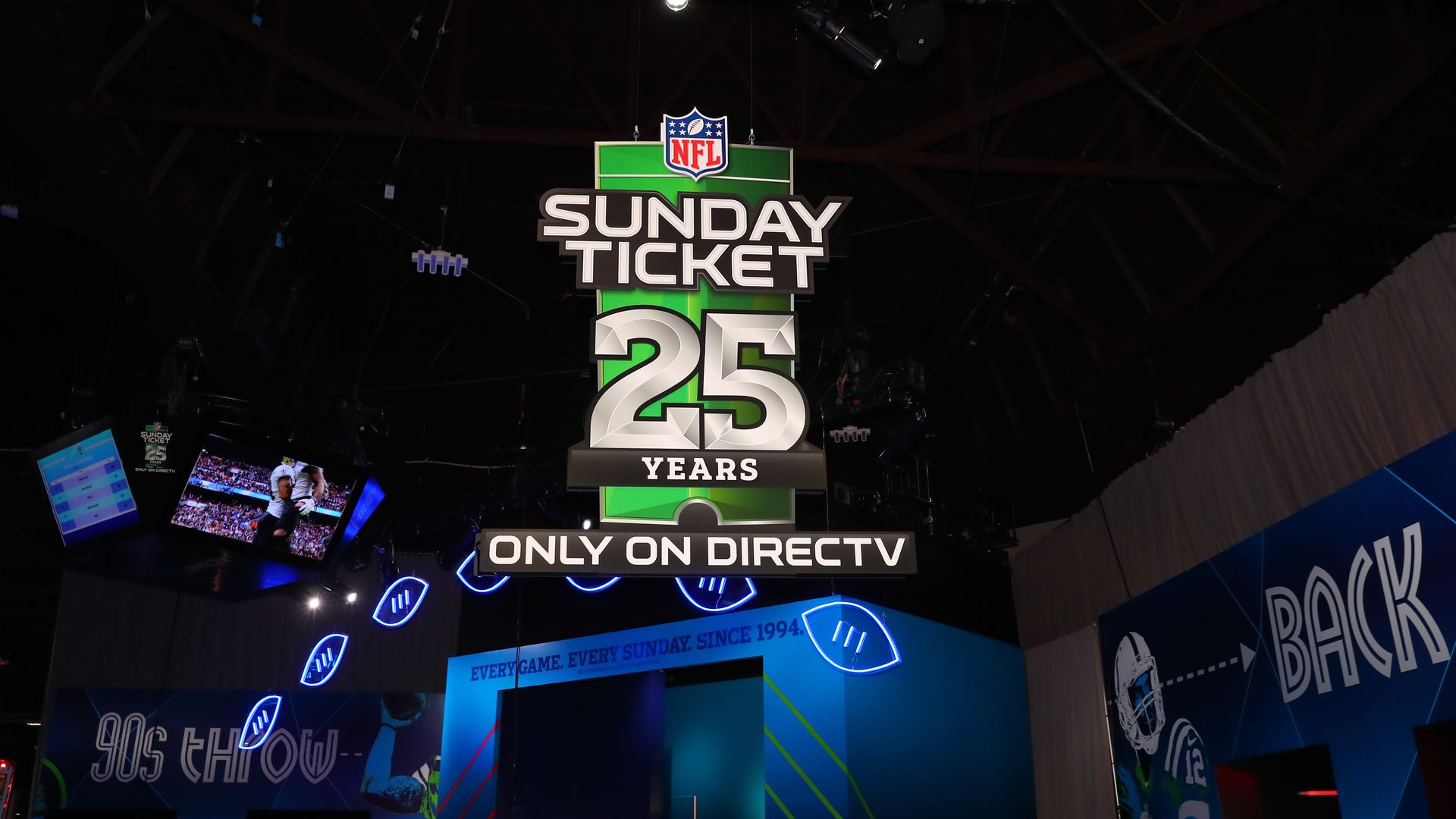 AT&T COO John Stankey said that the telecom giant would consider dropping its exclusive rights to the NFL's Sunday Ticket package from its DirecTV satellite service in a Wall Street Journal interview.
Why it matters: The package features most Sunday NFL games — some of the most popular programming on television — and the deal has long been a cornerstone for DirecTV.
"There's less profitability to support the decision" to offer Sunday Ticket, Stankey said in the interview. "It becomes less critical to the business over time."
According to the Journal, AT&T is paying $1.5 billion annually for the Sunday Ticket rights. Its exclusive package expires in 2022.
Stankey's statement doesn't come as a total surprise. In an interview with Recode in February, AT&T CEO Randall Stephenson alluded to the fact that the NFL was less invested in the fan experience than other sports.
The state of play: AT&T is under pressure from investors to divest DirecTV, which it acquired for $65 billion in 2015, because the business is struggling as more people ditch traditional television packages for digital alternatives.
Rumors have circulated over the past two weeks that AT&T is considering dropping the service, which the telecom giant has denied.
The big picture: Sports rights are coveted entities in the the television business, as they make up one of the only types of content that viewers still consume live. Leagues have developed a great deal of leverage over TV networks to charge for the rights to distribute their live content.
Our thought bubble: If AT&T is considering dropping its live TV business, then it makes sense that they wouldn't want to pay big bucks to renew the NFL contract.
Go deeper:
Go deeper