Revenue from marijuana vaping products dips 15% amid health fears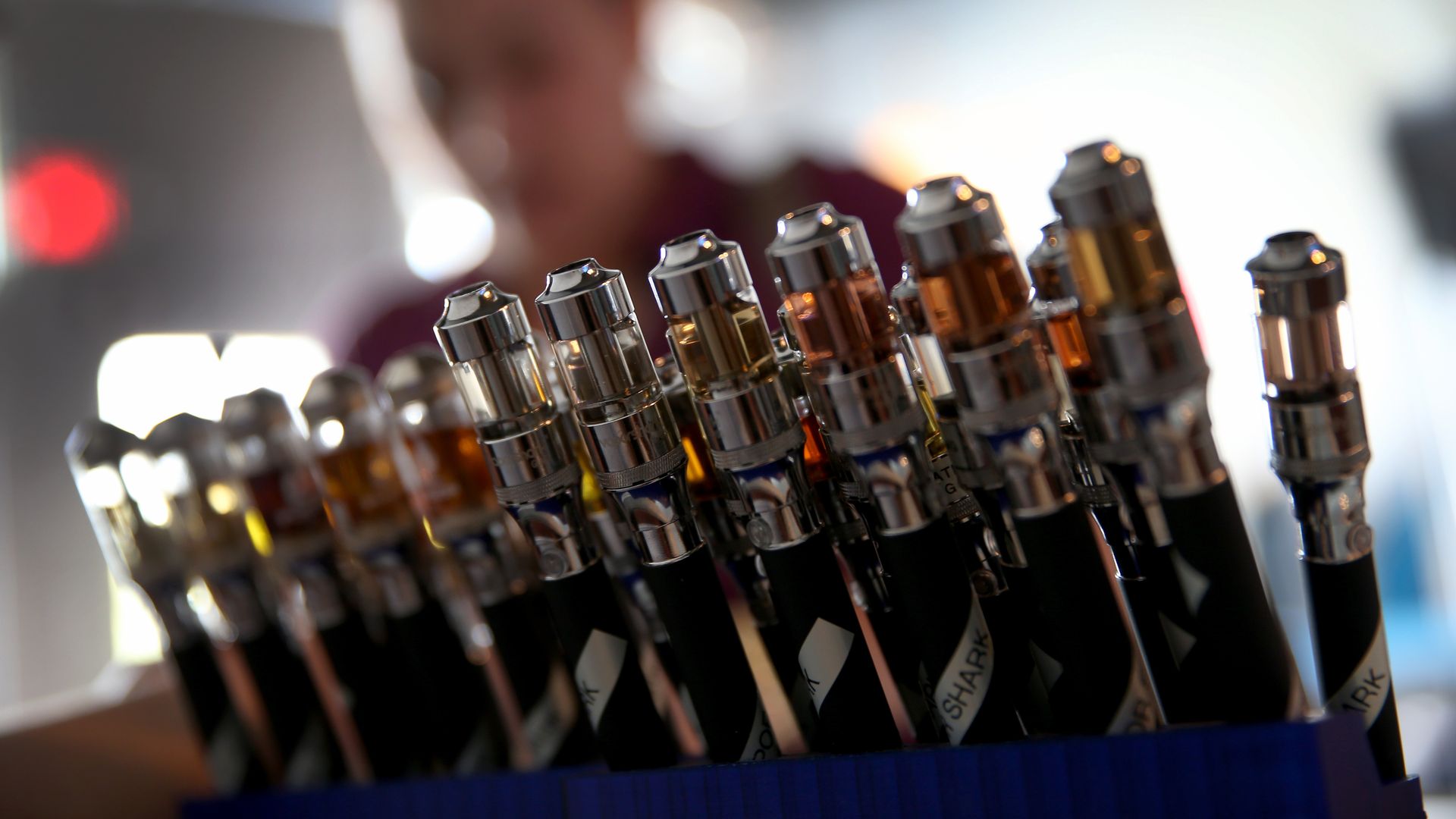 The legal marijuana industry's revenue from sales of vaping products has dropped 15% amid health fears stemming from a vaping-related lung illness, AP reports.
Why it matters: Most of the patients who were sickened had a history of using e-cigarette products containing THC, the chemical found in marijuana, and nearly all cases were found in people who purchased products from illegal sellers. Federal and state health agencies have advised the public to stop vaping until they can find conclusive evidence about the cause of the illness.
Oregon, which has the only death linked to THC vapes bought at legal shops, has seen its revenue drop more than 60%.
New Mexico, Massachusetts, Nevada and Montana all saw revenue drops of one-third or more — while California's fell by 6%. 
Authorized shops are trying to "boost the public's confidence," per AP. Some are promoting their vaping products as government-tested or demanding ingredient lists from vendors. Others are scrambling to get liability insurance.
Of note: Blu e-cigarettes maker Imperial Brands became the first global tobacco maker on Thursday to warn sales and profit would be lower than expected this year due to the U.S. crackdown on vaping products, the Wall Street Journal reports.
Go deeper: Juul suspends U.S. advertising as it names new CEO
Go deeper