Trump suggests whistleblower is "almost a spy"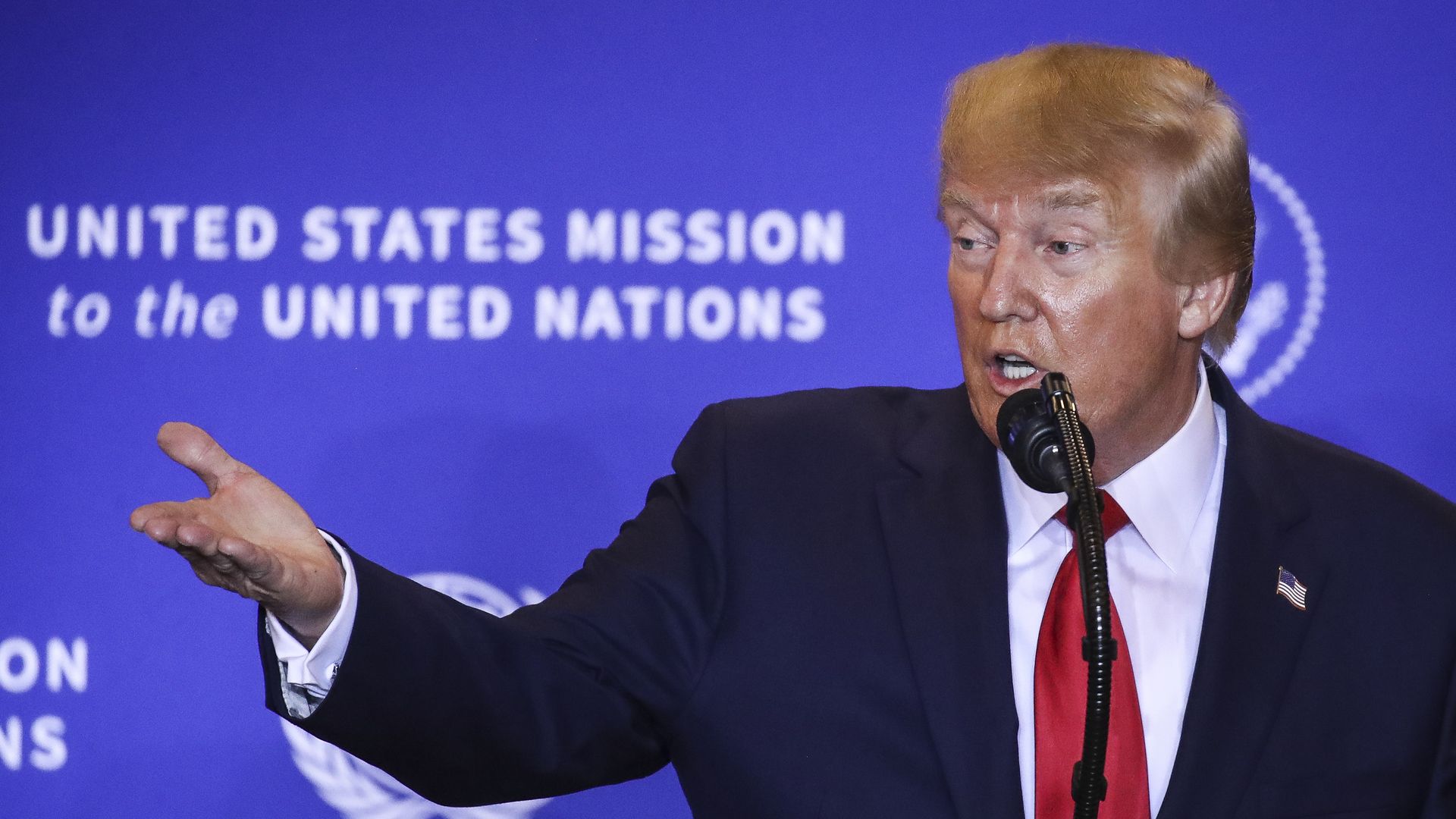 President Trump said Thursday at a private event in New York that the whistleblower whose complaint is at the heart of a controversy involving Ukraine is "almost a spy," reports the New York Times and Los Angeles Times.
"Basically, that person never saw the report, never saw the call, he never saw the call — heard something and decided that he or she, or whoever the hell they saw — they're almost a spy. I want to know who's the person, who's the person who gave the whistleblower the information? Because that's close to a spy. You know what we used to do in the old days when we were smart? Right? The spies and treason, we used to handle it a little differently than we do now."
— President Trump,
via the Los Angeles Times
The LA Times later posted audio of Trump's comments from inside the room:
The big picture, per Axios politics editor Margaret Talev: Now and in times past, Trump has used language to suggest he wants to retaliate against people who don't do what he wants or question his actions.
By raising the complaint via an anonymous, statutory method rather than a media leak, the whistleblower seems to be trying to avoid some of the blowback experienced by past Trump enemies, like former FBI Director James Comey.
The whistleblower's anonymity keeps the focus on their concerns — and not on their background or intentions.
Not knowing their identity shields them from the full intensity of Trump's retaliation and forces Republicans and Democrats to take the complaint seriously.
Go deeper:
Go deeper