Dan Coats says acting intelligence chief Maguire "caught in a squeeze"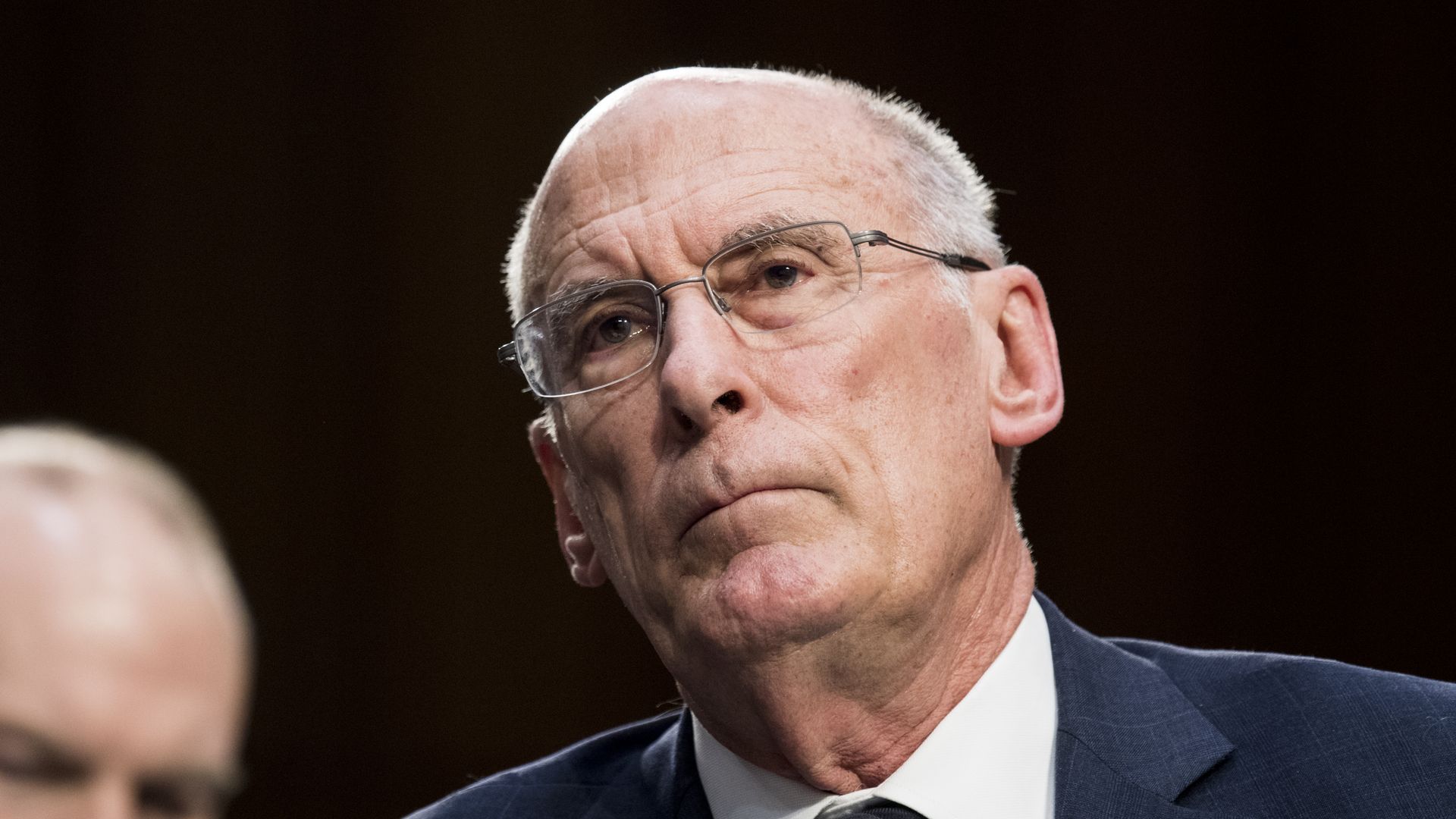 Former Director of National Intelligence Dan Coats said at a Q&A in Indiana that he never saw the whistleblower complaint that alleges President Trump abused his power to solicit election interference from Ukraine, reports the Indianapolis Star.
"Nothing came to me. I left on Aug. 15. ... The very next day that was presented to Joe. I feel so bad for Joe. He is caught in a squeeze here and the lawyers are divided. So they are trying to work all that out."
The big picture: The conversation between President Trump and Ukrainian President Volodymyr Zelensky took place 3 days before Coats handed in his resignation.
Acting Director of National Intelligence Joseph Maguire declined to comply with a subpoena from the House Intelligence Committee to release the whistleblower complaint after consulting with the Justice Department.
Maguire eventually released the complaint after House Democrats opened a formal impeachment inquiry into Trump. He testified Thursday before the House Intelligence Committee.
Go deeper: Whistleblower alleges Trump abused power to solicit foreign interference
Go deeper