Ex-Zelensky adviser says Biden case was precondition to Trump phone call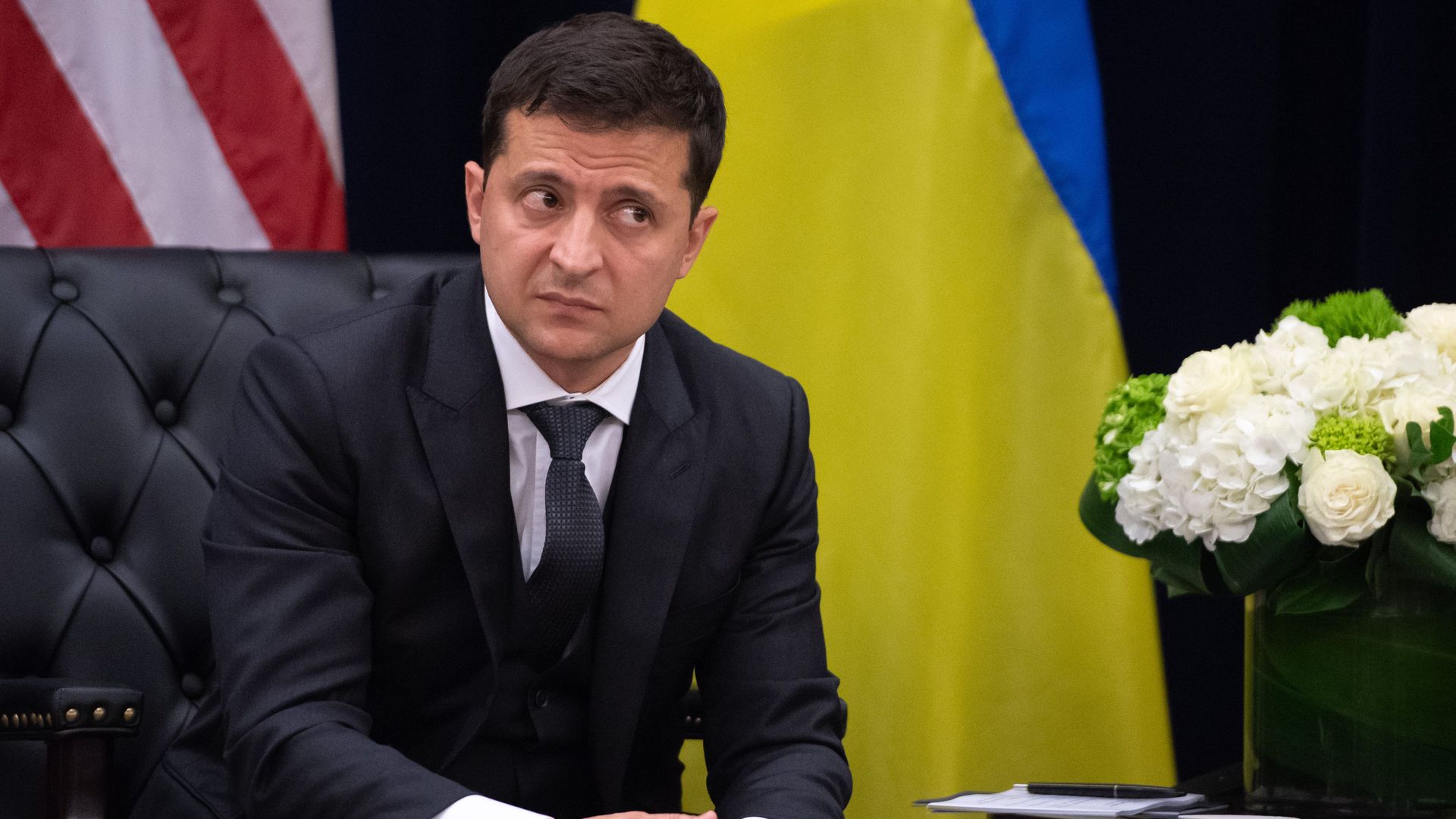 A former adviser to Ukrainian President Volodymyr Zelensky told ABC News on Wednesday that President Trump's desire for the two leaders to discuss a possible investigation into Joe Biden was a precondition for their now-infamous July 25 phone call.
"It was clear that Trump will only have communications if they will discuss the Biden case. This issue was raised many times. I know that Ukrainian officials understood."
— Serhiy Leshchenko
Why it matters: The phone call has resulted in a formal impeachment inquiry being launched against Trump, despite the president's insistence that he did nothing wrong and that there was no "quid pro quo" involved in his request. On Wednesday, Zelensky said at the UN that he did not feel pressed by Trump and that he does not want to be involved in U.S. elections.
The big picture: The Trump-Ukraine whistleblower complaint released by the House Intelligence Committee on Thursday corroborates the underlying claim by Leshchenko, as reported by ABC News. It states:
"[M]ultiple U.S. officials told me that the Ukrainian leadership was led to believe that a meeting or phone call between the President and President Zelenskyy would depend on whether Zelenskyy showed willingness to 'play ball' on the issues that had been aired by Mr. Lutsenko and Mr. Giuliani."
Go deeper: Read the White House's summary of the phone call
Editor's note: ABC News has corrected its story to reflect that Leshchenko is no longer an adviser to Zelensky. We have updated our story accordingly.
Go deeper