The market just wants a U.S.-China trade deal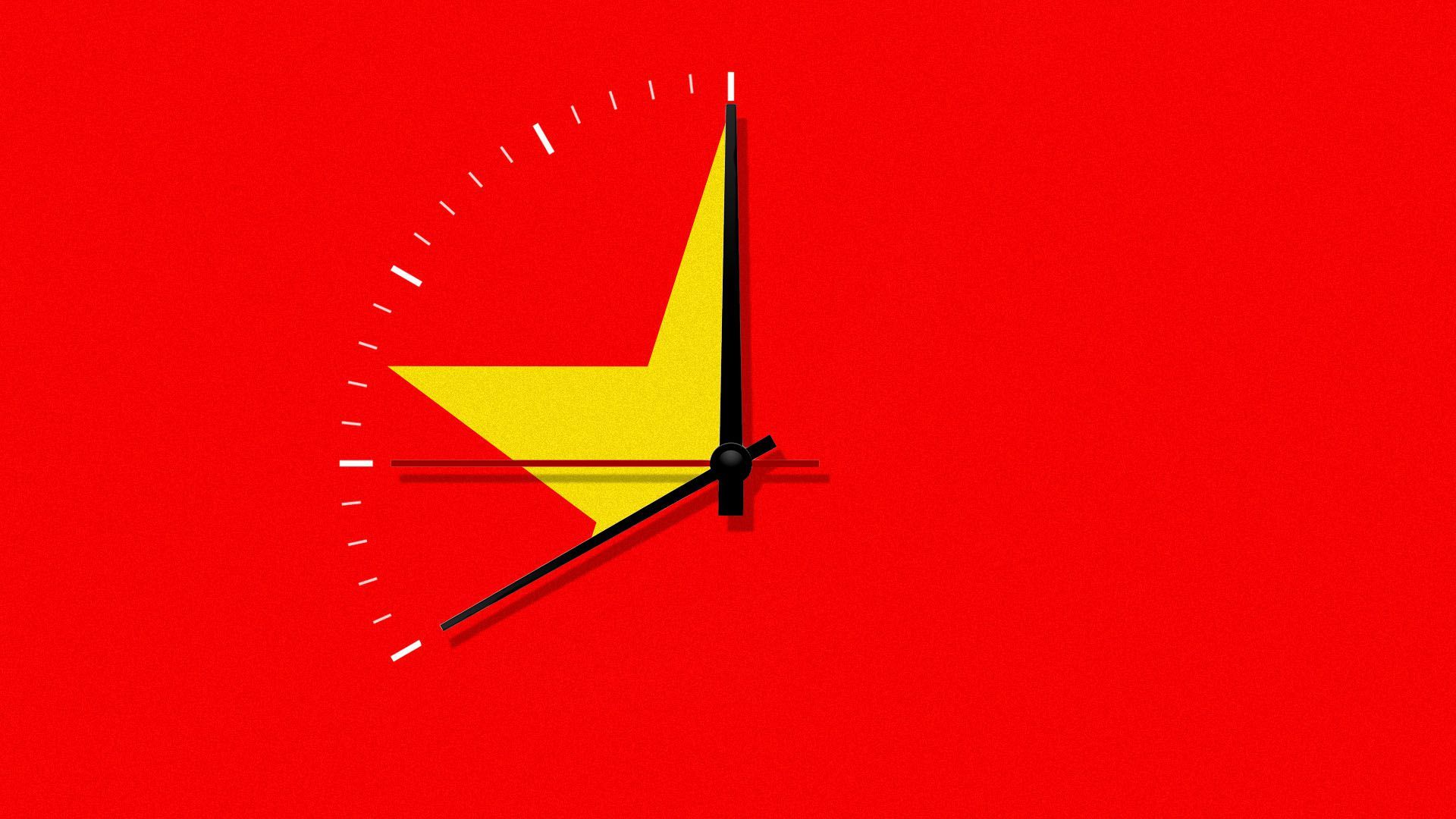 Bullish stock traders have taken just about every opportunity to buy U.S. equities after positive news about developments in the U.S.-China trade war this year, but both the S&P 500 and Nasdaq had their worst day in a month on Tuesday as obstacles to that deal mounted.
What's happening: Stocks reversed earlier gains after President Trump addressed the UN and accused China of failing to keep its promises and engaging in predatory practices that had cost millions of jobs in the U.S. and other countries.
"Trump's comments to the U.N. were very antagonistic toward China. In the last couple of weeks there's been optimism trade would go in a positive direction," Chris Zaccarelli, chief investment officer at Independent Advisor Alliance, told Reuters.
"It was the tone and the fact he listed out in great detail all the gripes the U.S. has with China."
"All that trade optimism that's been building has been sucked out of the air and replaced with pessimism."
U.S. stocks fell further after Congressman John Lewis committed his support for impeachment proceedings based on reports Trump pressured Ukraine's president to investigate former Vice President Joe Biden and his son by withholding U.S. aid.
"This is going to be news that spills out over time, but I can't imagine the start of this process improves the tone of the U.S.-China trade talks … if I'm China I feel empowered," Art Hogan, chief market strategist at National Securities, told CNBC.
"This is a market that's been hanging on that tone getting better and I think it just got worse on the president's hawkish tone at the UN and this process."
Where it stands: The impeachment inquiry House Speaker Nancy Pelosi announced Tuesday doesn't realistically portend a Trump exit from the White House, but it does further cloud what the market can expect from government policy, said Marc Chandler, global market strategist at Bannockburn Global Forex.
"My sense is the impeachment is well ahead of the country. I don't think it's going to be successful, and ... I don't think the country is behind it. It just adds to uncertainty," Chandler wrote in a note.
Go deeper: China cancels U.S. farm visits while Trump holds out for a "big deal"
Go deeper