Trump-Ukraine call was referred to DOJ for possible campaign finance violation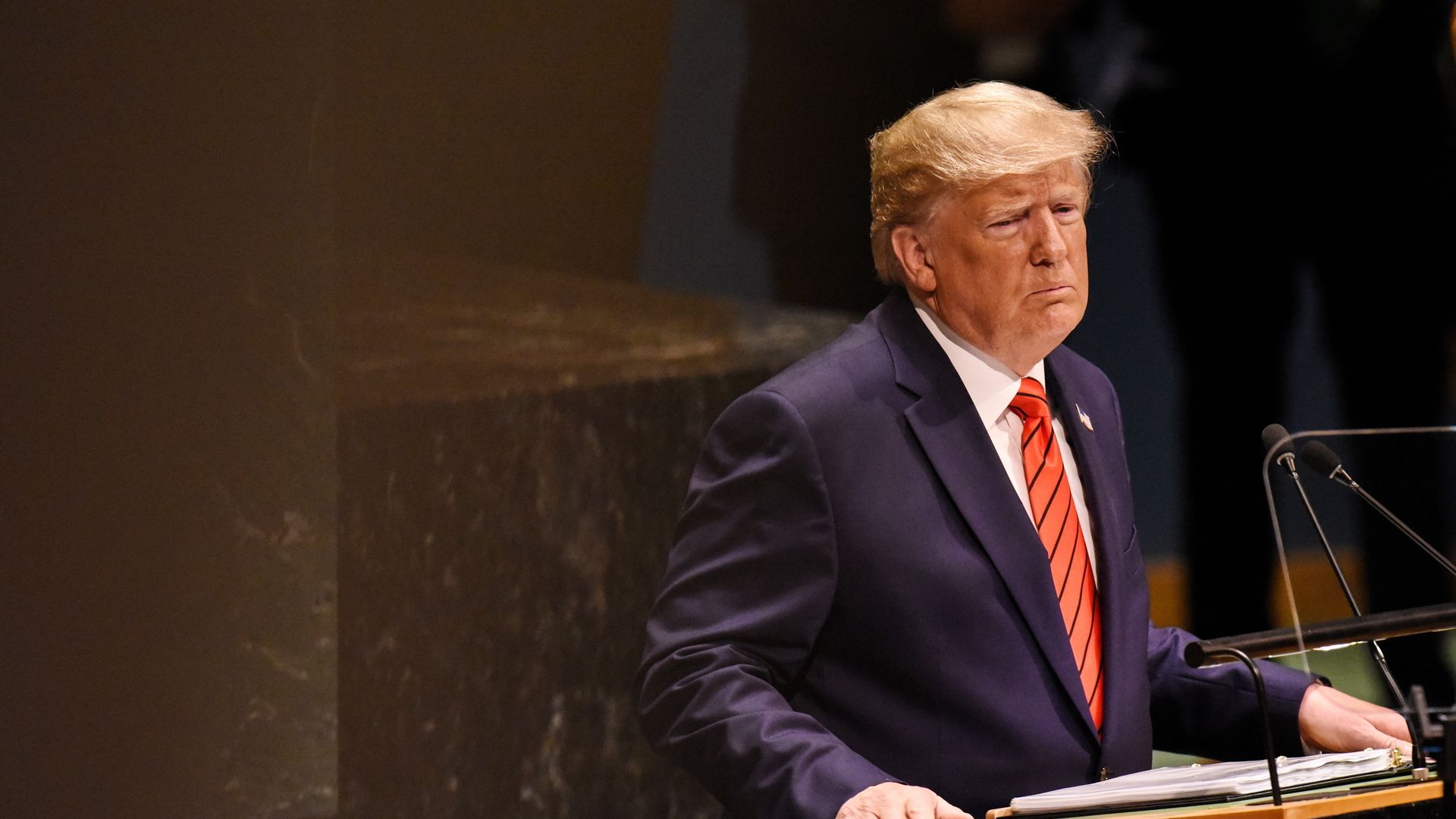 Sometime in August, the director of national intelligence referred a whistleblower complaint involving a conversation between President Trump and Ukrainian President Volodymyr Zelensky to the Justice Department for investigation as a potential campaign finance violation, according to a DOJ spokesperson.
"Relying on established procedures set forth in the Justice Manual, the Department's Criminal Division reviewed the official record of the call and determined, based on the facts and applicable law, that there was no campaign finance violation and that no further action was warranted. All relevant components of the Department agreed with this legal conclusion, and the Department has concluded the matter. "
— DOJ spokesperson Kerri Kupec
The big picture: A memorandum of a July 25 call between the two leaders shows that Trump pressed Zelensky to work with his lawyer Rudy Giuliani and Attorney General Bill Barr to investigate Joe Biden. The Justice Department said in a statement that Trump has not spoken with Barr about having Ukraine investigate anything related to Biden, and that Barr has not communicated with Ukraine or Giuliani on the matter.
Nonetheless, House Judiciary Chairman Jerry Nadler on Tuesday called for Barr to "at a minimum" recuse himself from the Ukraine investigation.
Go deeper: Read the memo of the call between Trump and Zelensky
Go deeper