Pompeo doubles down on claim of Iranian "act of war" in Saudi Arabia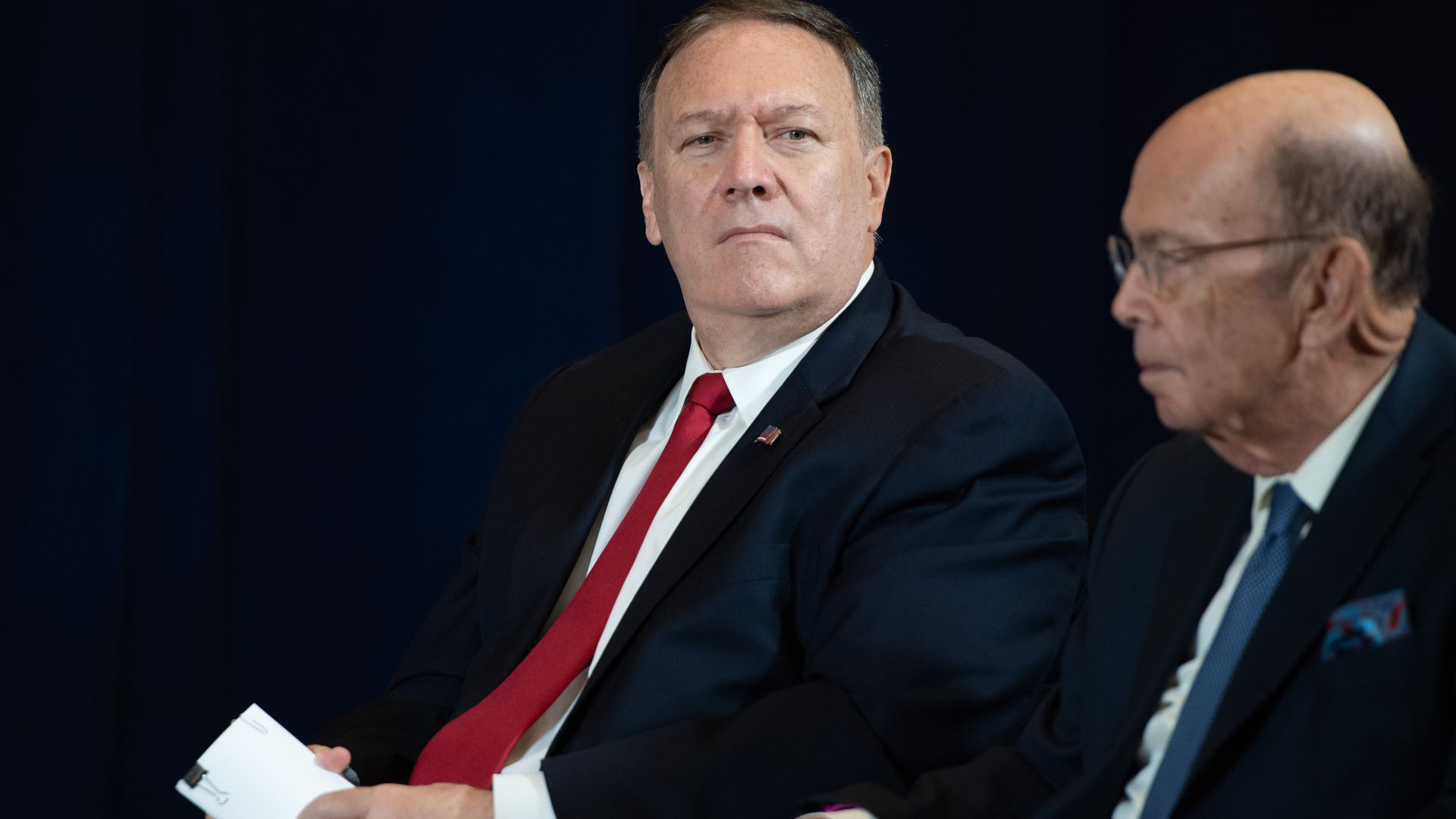 Secretary of State Mike Pompeo declared today that he had been right to label attacks on Saudi oil facilities an "act of war" by Iran, but said Iran would fail to "goad us into conflict."
The big picture: The U.K., France and Germany accused Iran yesterday of responsibility for the Sept. 14 attacks. Iran has denied responsibility for the attacks in Saudi Arabia, accused the U.S. of "deception" and warned of "all-out war" if attacked.
President Trump has also accused Iran but has not echoed Pompeo's claim last week of an "act of war."
Trump denounced Iran's "bloodlust" in his UN address yesterday, but did not make a case for a military response.
Speaking today at an event hosted by United Against a Nuclear Iran on the sidelines of the UN General Assembly, Pompeo said the Europeans had "joined reality" in blaming Iran for the attacks and calling for new nuclear negotiations.
Pompeo said "everyone in the region and indeed in the world got lucky" that no one was killed in the attacks.
Iran, he said, is "calling every play in the playbook to goad us into conflict, to create division between nations and extort them into action, and you should know their playbook won't succeed."
He said the U.S. would continue to tighten sanctions on Iran, and he announced new sanctions on "certain Chinese entities for knowingly transporting oil from Iran, contrary to United States sanctions."
Iranian President Hassan Rouhani will address the UN today. He has met this week with the leaders of Germany, France and the U.K.
He has ruled out a meeting with Trump, insisting no talks are possible unless U.S. sanctions are loosened.
Go deeper: Trump to meet Ukraine's Zelensky at UN amid impeachment frenzy
Go deeper