Senate's new maverick Republican: Mitt Romney and the whistleblower complaint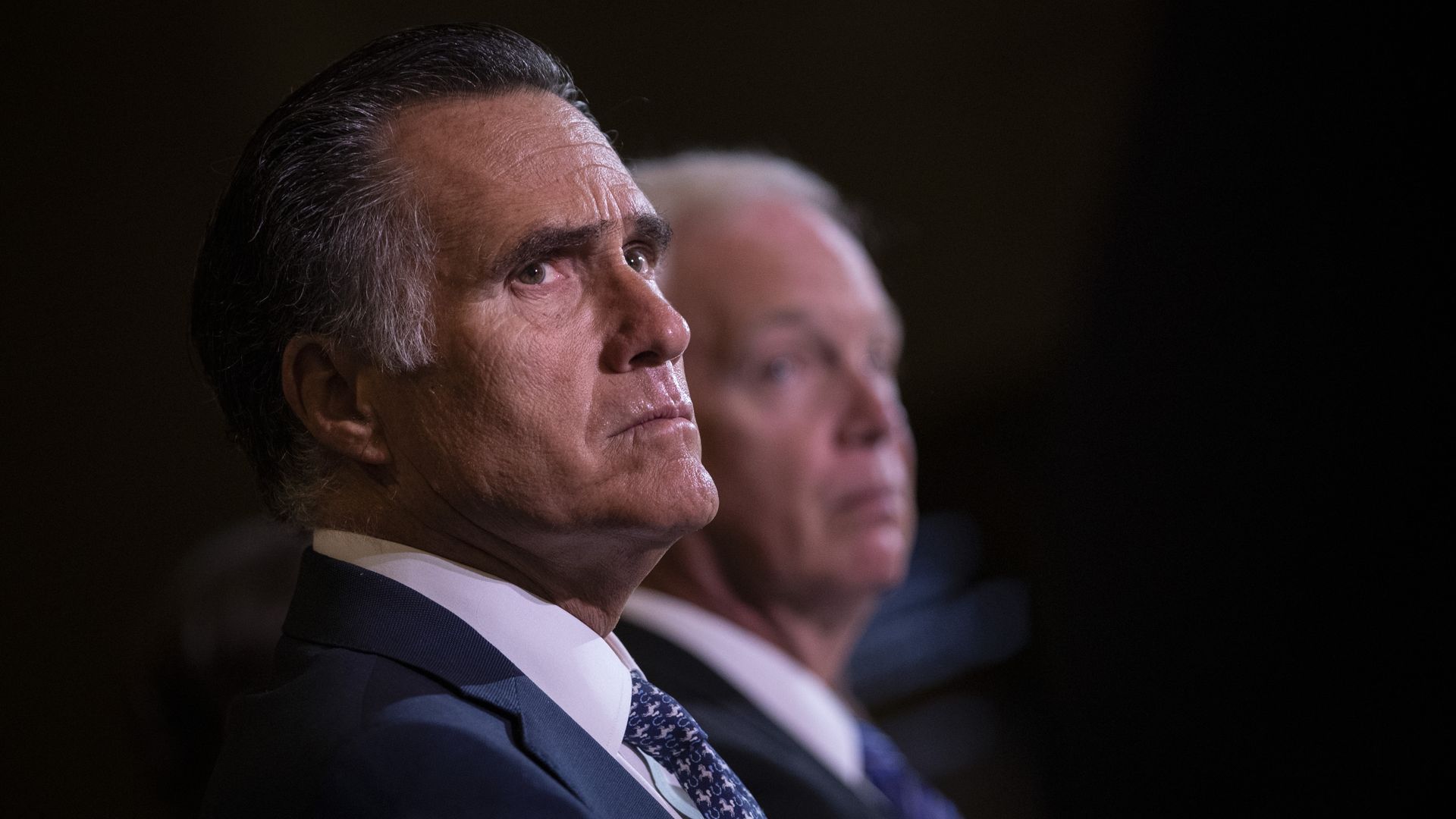 Sen. Mitt Romney (R-Utah) is standing as a maverick in his party, coming out as one of few Republicans to openly question President Trump's disputed conversation with Ukrainian President Volodymyr Zelensky.
Driving the news: Romney tweeted last Sunday: "If the President asked or pressured Ukraine's president to investigate his political rival, either directly or through his personal attorney, it would be troubling in the extreme." He also told NBC on Monday that Trump should make the whistleblower complaint available to Congress because it would be "very helpful to get [to] the bottom of the facts."
A summary of the call released by the Trump administration on Wednesday shows that the president asked Zelensky to investigate former Vice President Joe Biden and his son, Hunter.
"There's a lot of talk about Biden's son, that Biden stopped the prosecution and a lot of people want to find out about that so whatever you can do with the Attorney General would be great. Biden went around bragging that he stopped the prosecution so if you can look into it ... It sounds horrible to me."
— President Trump
Shortly after the transcript's release, Romney spoke at The Atlantic Festival about why he's pushing back against the president, stating:
"I think it's very natural for people to look at circumstances and see them in the light that's most amenable to their maintaining power, and doing things to preserve that power."
Context: Trump and Romney have a rocky history. In 2016, Romney called Trump "a fraud" and attempted to rally voters behind one of Trump's primary competitors. But shortly after Trump's election, the 2 seemingly rekindled their relationship, as Trump met with Romney while mulling over Cabinet nominees and later endorsed him in Romney's 2018 Senate bid.
Between the lines:
Wednesday's transcript release and subsequent fallout comes after the announcement that the House will launch a formal impeachment inquiry against the president.
Articles of impeachment would ultimately be decided by a trial in the Republican-controlled Senate. For now, it seems unlikely the Senate will enter a judgment to convict.
Go deeper: How an impeachment inquiry works
Go deeper