McDonald's lets job seekers apply with Amazon's Alexa or Google Assistant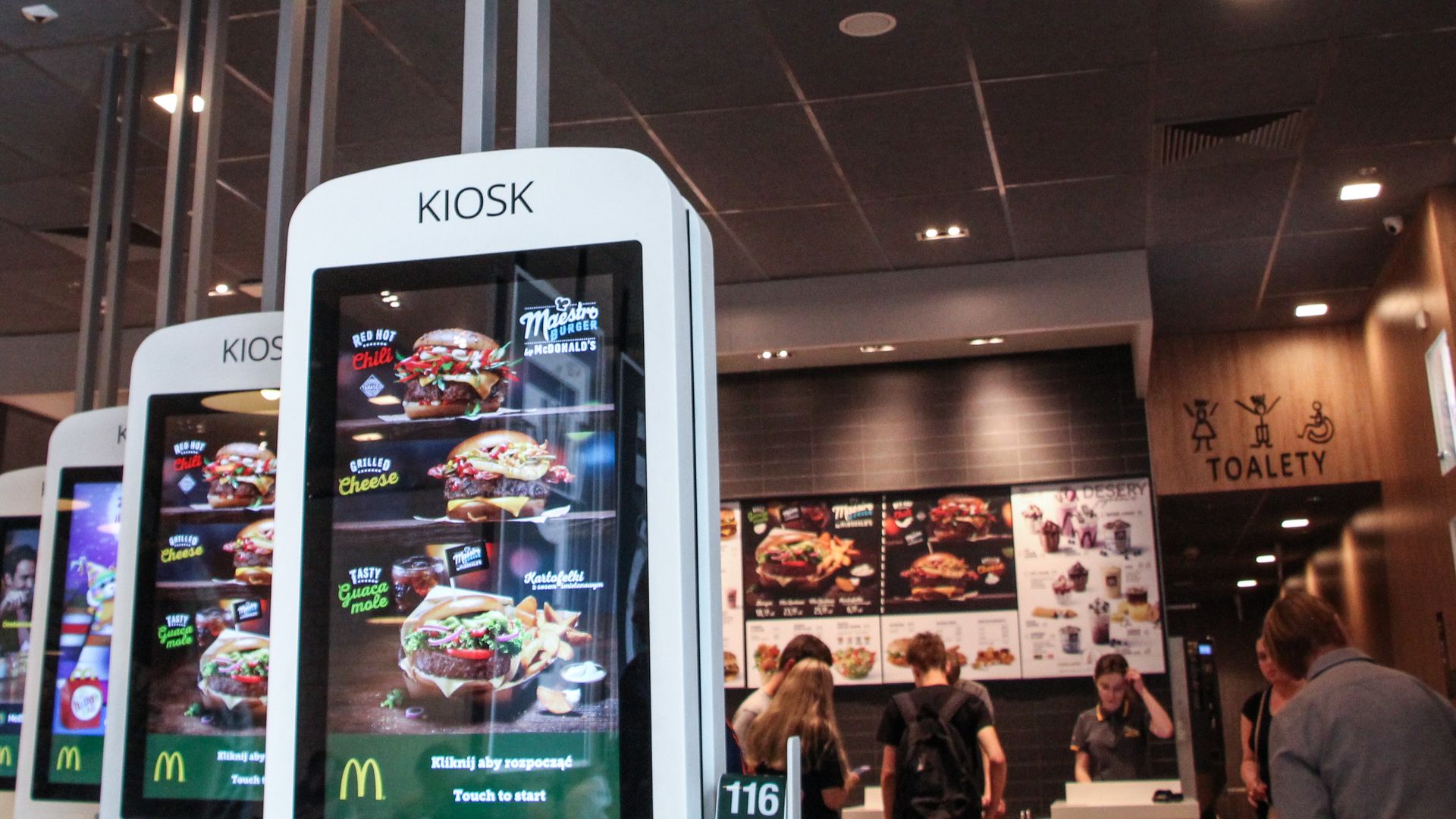 Prospective McDonald's employees can now be directed to start an application via voice commands with Amazon's Alexa or Google Assistant, reports the AP.
Why it matters: The recruiting move helps McDonald's stand out in a U.S. labor market that has an unemployment rate of 3.7%. McDonald's is the first direct employer to use such a technology, which it developed itself.
The big picture: The fast food giant is trying to use tech to streamline every aspect of its business model.
McDonald's CEO Steve Easterbrook wants to turn the fast food chain into "the Amazon of excess sodium" by leaning into improved delivery technologies and machine learning, writes Bloomberg Businessweek.
Some franchisees have "balked at the costs of implementing [Easterbook's] vision, which includes drive-thrus equipped with license-plate scanners (the better to recall one's previous purchases) and touchscreen kiosks that could ultimately suggest menu items based on the weather," per Bloomberg.
State of play: "Only a handful of other companies in the S&P 500, almost all of them California technology suppliers such as semiconductor giant Advanced Micro Devices and chipmaker Nvidia, have outperformed McDonald's returns since" Easterbrook's ascension to the top job in 2015.
Go deeper