The view on impeachment inside Trumpworld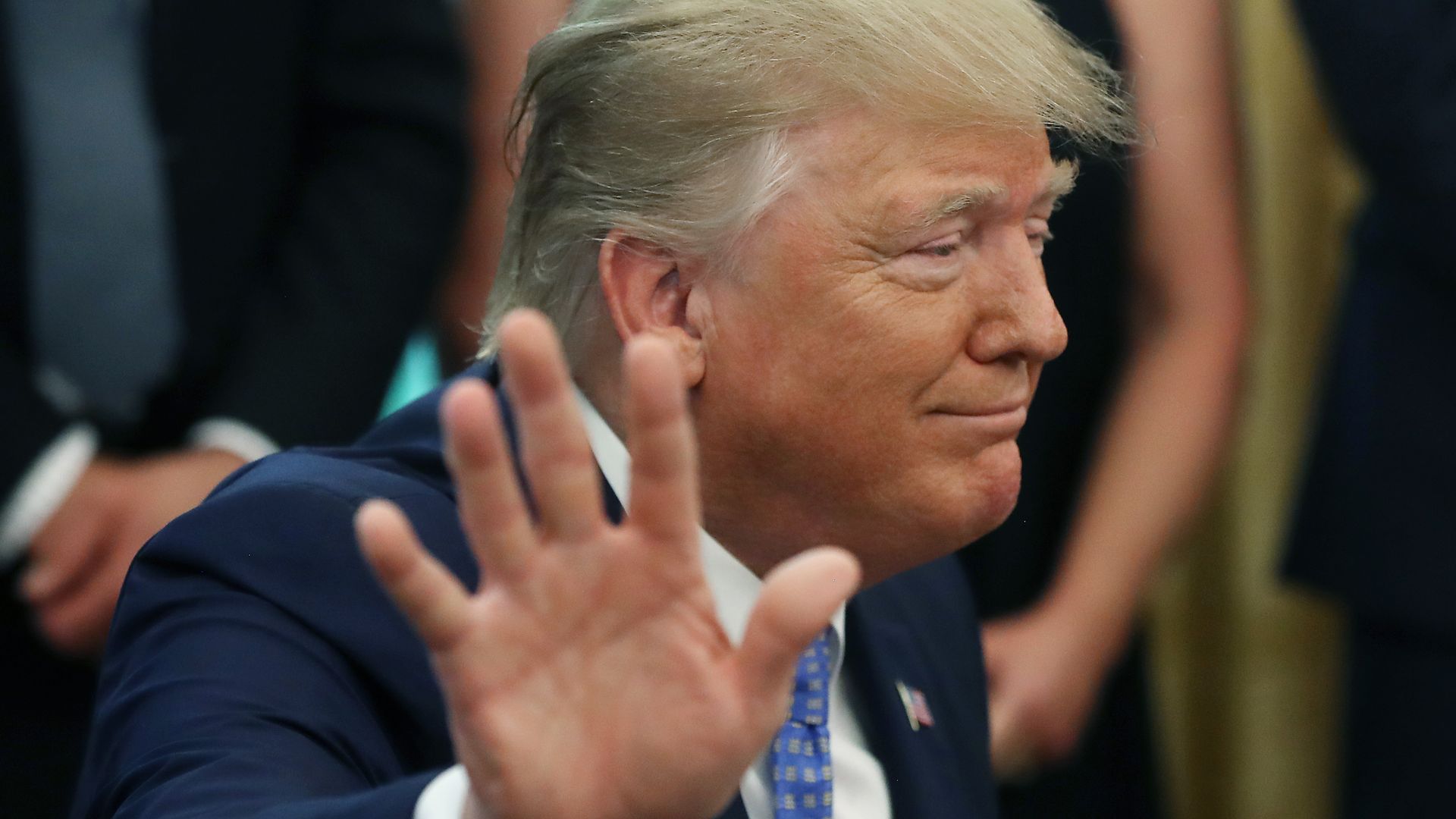 Despite a day that could haunt Trump allies through history, Axios talked to several of them who weren't despondent.
Here's what they hang their hats on: Expectations for the transcript of Trump's phone call with the president of Ukraine, which he said will be released today, are now higher.
More positives for Trumpworld:
If the House impeached Trump and the Senate refused to convict, as expected, the Dem base could be deflated.
The process could turn off apolitical suburban voters — a group Trump needs but has had trouble with.
Whatever the outcome, the hardcore MAGA crowd will feel aggrieved and jacked up.
An impeachment vote would squeeze House Democrats who won in districts carried by Trump.
Between the lines: For whatever bluster he'll muster, Trump knows that from the perspective of history, it's not good to be just the fourth American president to face impeachment. (Andrew Johnson and Bill Clinton were impeached but then acquitted by the Senate. Richard Nixon resigned in the face of impeachment.)
Friends say Trump — who remains obsessed with allegations of Russian interference even after special counsel Robert Mueller had finished — hates that this is now part of his eternal narrative.
Go deeper ... "Locked and loaded": Washington braces for impeachment battle
Go deeper