Israeli president gives Netanyahu first shot to form government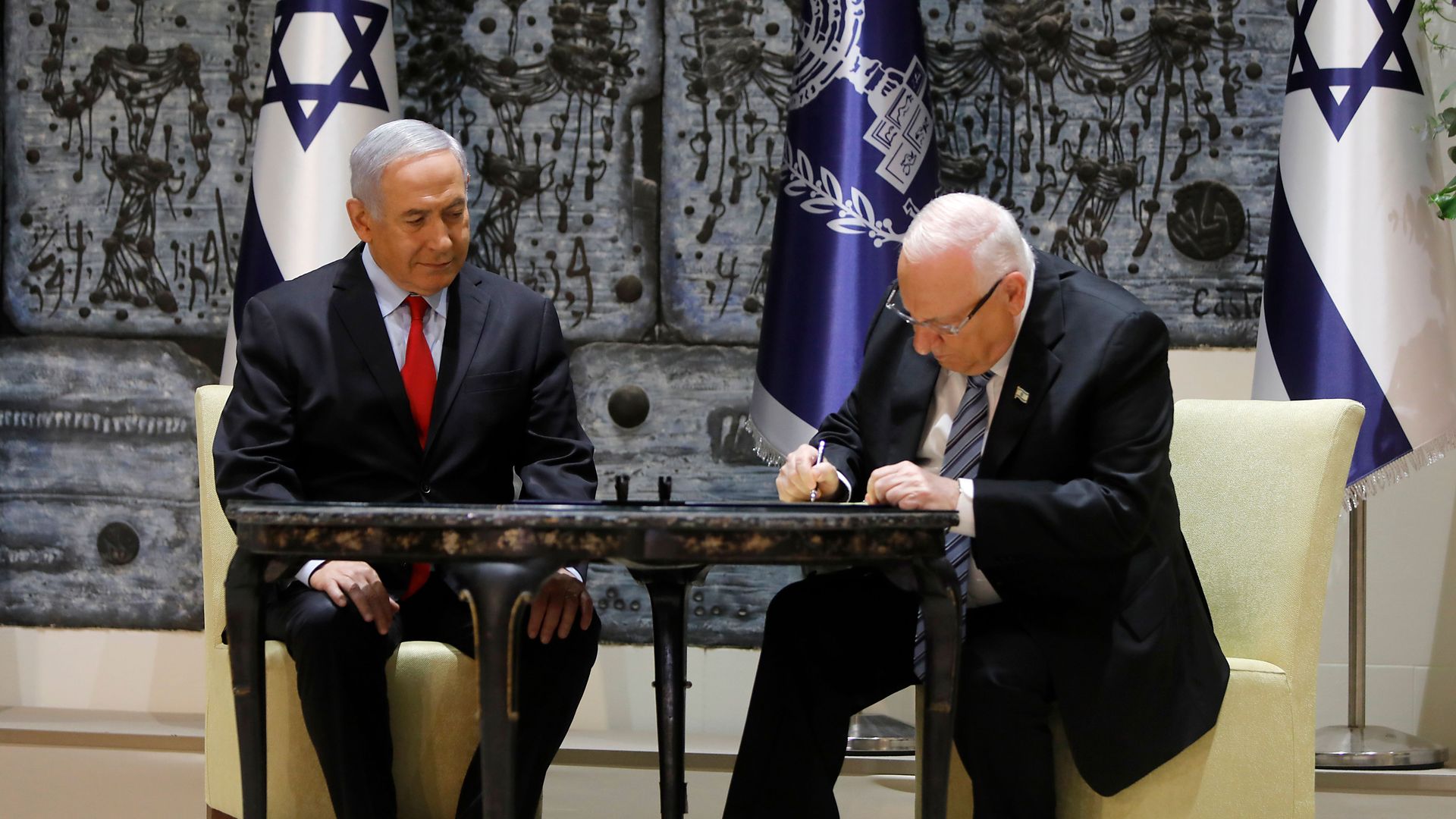 Israeli President Reuven Rivlin has given Prime Minister Benjamin Netanyahu 28 days to form a new government after negotiations for a unity government with Benny Gantz, leader of an opposition center-left bloc, broke down.
Why it matters: Netanyahu would need 61 members of Israel's parliament, the Knesset, to support his government. His right-wing block won just 55 seats in the Sept. 17 election, though, and he has no clear path to a majority.
If Netanyahu fails, Rivlin will give the mandate to Gantz, leader of the Blue and White Party. He also faces low odds of success.
What to watch: The chances are growing that Israel will be forced to hold a third election this year.
Context: The talks between Gantz and Netanyahu were always unlikely to succeed.
Both men were pushed to the table by Rivlin, who proposed a unity government in which the job of prime minister would rotate.
Gantz demanded to be prime minister first because he'd vowed not to serve under Netanyahu while the prime minister faced looming corruption indictments.
Netanyahu refused to be second as prime minister due to those indictments. According to the law, Netanyahu would have to resign when indicted if he held a lower post.
Go deeper