GOP Sen. Sasse slams all parties' responses to whistleblower report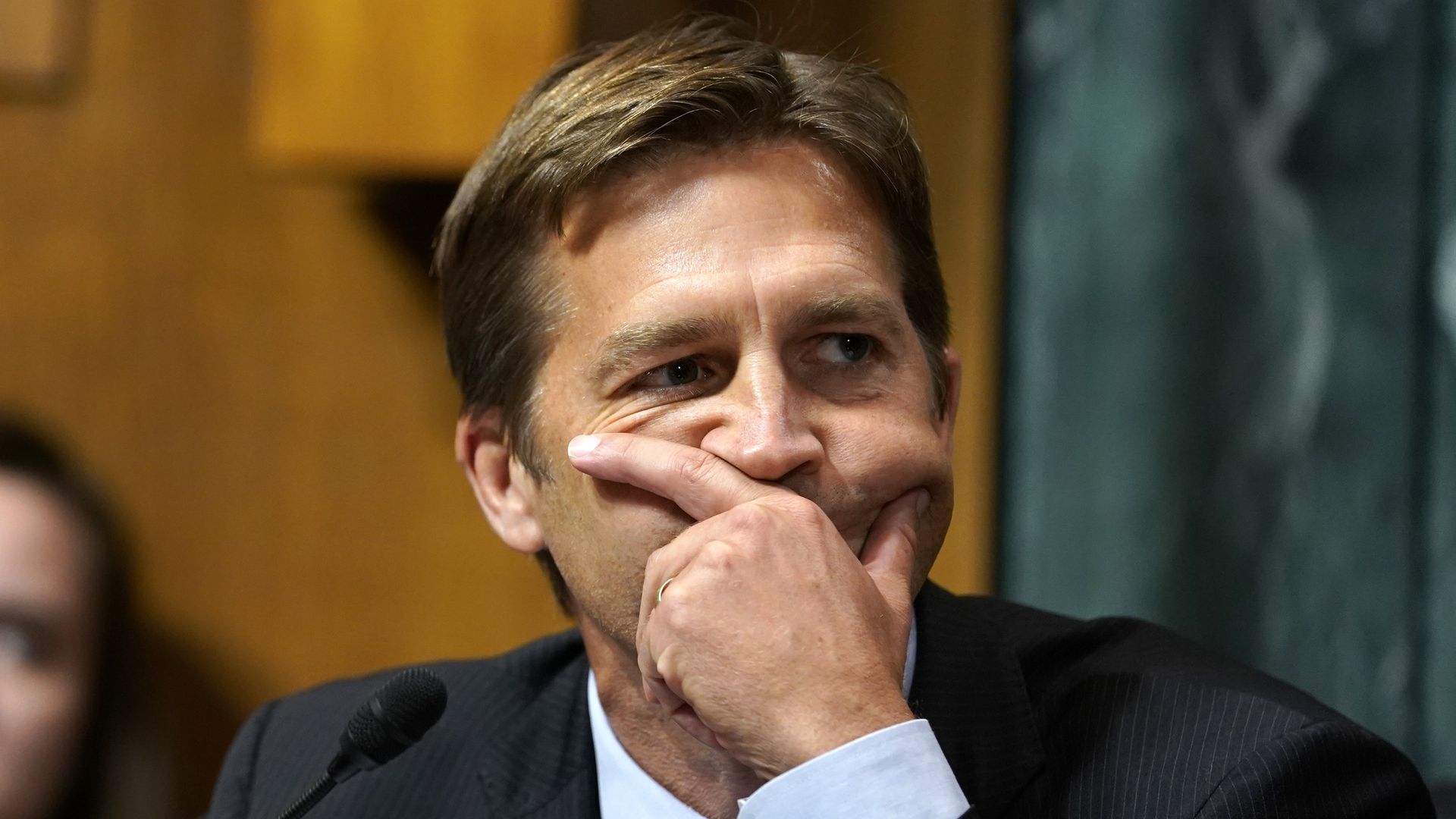 Speaking to reporters on Wednesday, Sen. Ben Sasse (R-Neb.) criticized Republicans, Democrats, the Trump administration and the media over their handling of the whistleblower complaint, suggesting: "Everybody in this whole process should slow down..."
What he's saying: To Democrats, Sasse argued they "ought not to be using the word impeach before they have the whistleblower complaint or before they read any of the transcript."
To his fellow conservatives, Sasse said: "Republicans ought not to be rushing to circle the wagons ... when there's obviously lots that's very troubling here."
To the Trump administration, Sasse noted: "The administration ought not be attacking to whistleblower as some talking points suggest they plan to do."
And to the press, Sasse insisted: "The media humbly should not pretend that this story is about something that's going to be resolved in the next two hours. Done right with lots of deliberation this is going to take a lot of time, but there's obviously some really troubling things here."
Between the lines: Sasse is one of few Republicans who unabashedly critiqued President Trump during his first few years in the White House. But, Trump's recent endorsement of Sasse for reelection had largely quieted Sasse's criticisms until the whistleblower complaint.
Go deeper: Senate's new maverick Republican: Mitt Romney and the whistleblower complaint
Go deeper