Judge temporarily blocks Trump logging plans for largest U.S. forest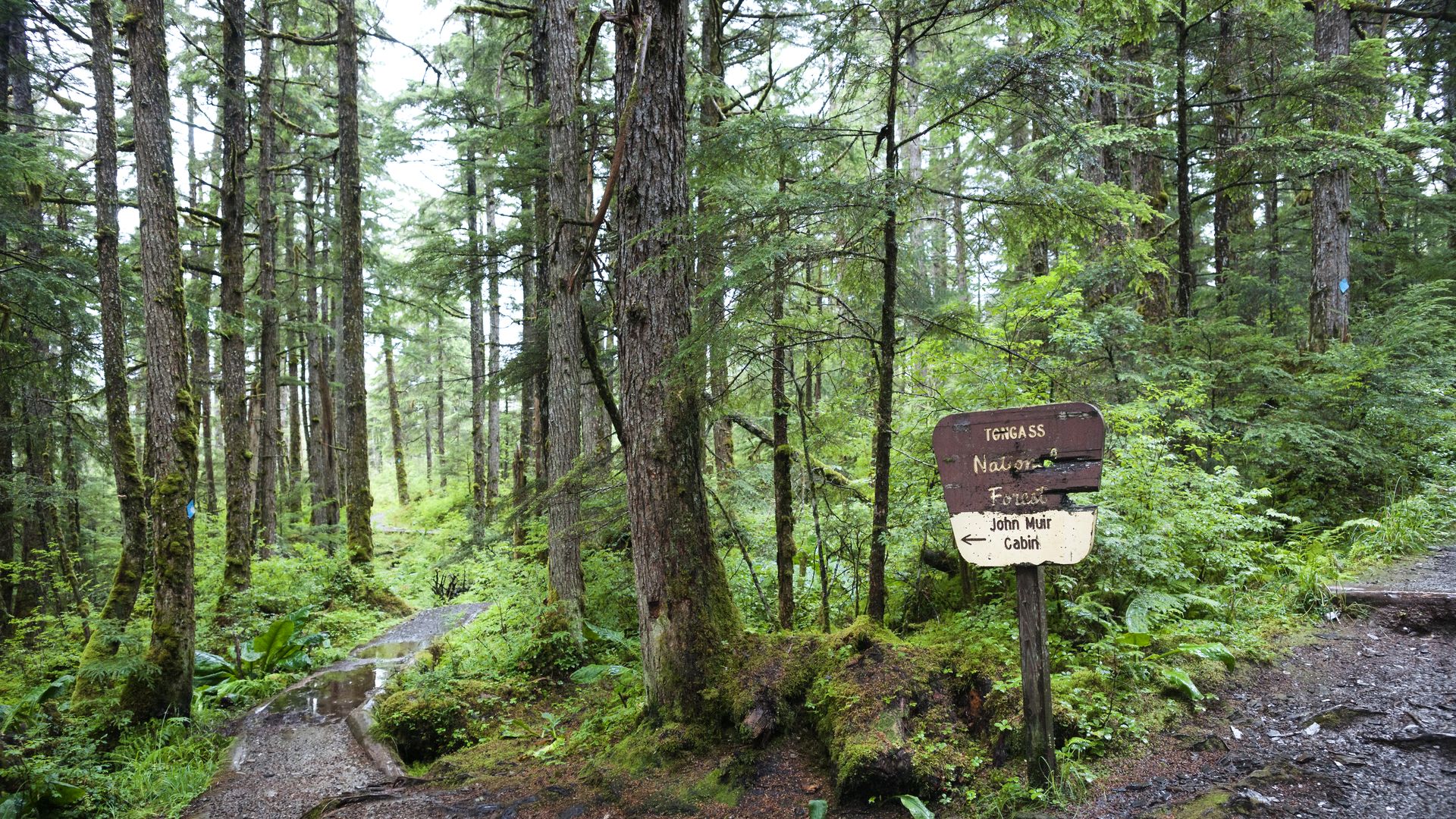 A federal judge temporarily blocked the Trump administration's plans Monday allowing the U.S. Forest Service (USFS) to permit logging 42,500 acres in the United States' largest national forest.
Where it stands: The proposed logging is part of a larger plan by the USFS to open up 2.2 million acres to sales, with the more than 42,000 acres available for logging and the remaining land available for road construction.
The USFS had been just days away from collecting bids and divvying contracts for the logging project, which was set to clear out old-growth timber in Alaska's Tongass National Forest. Environmental groups backed a lawsuit against the plans in May.
The area will be protected from the "cutting of trees, road construction, or other ground-disturbing activities," per the ruling.
The court further blocked the opening of bids or granting contracts related to the proposed logging.
What they're saying: The plaintiffs successfully argued the plan would cause "irreparable harm" to the area, according to the court documents.
The court's ruling notes that "public interests that might be injured by a preliminary injunction... do not outweigh the public interests that will be served."
Go deeper: Trump admin. walks back plan to cut Forest Service program, slash 1,110 jobs
Go deeper