Court ruling deals local media consolidation a major blow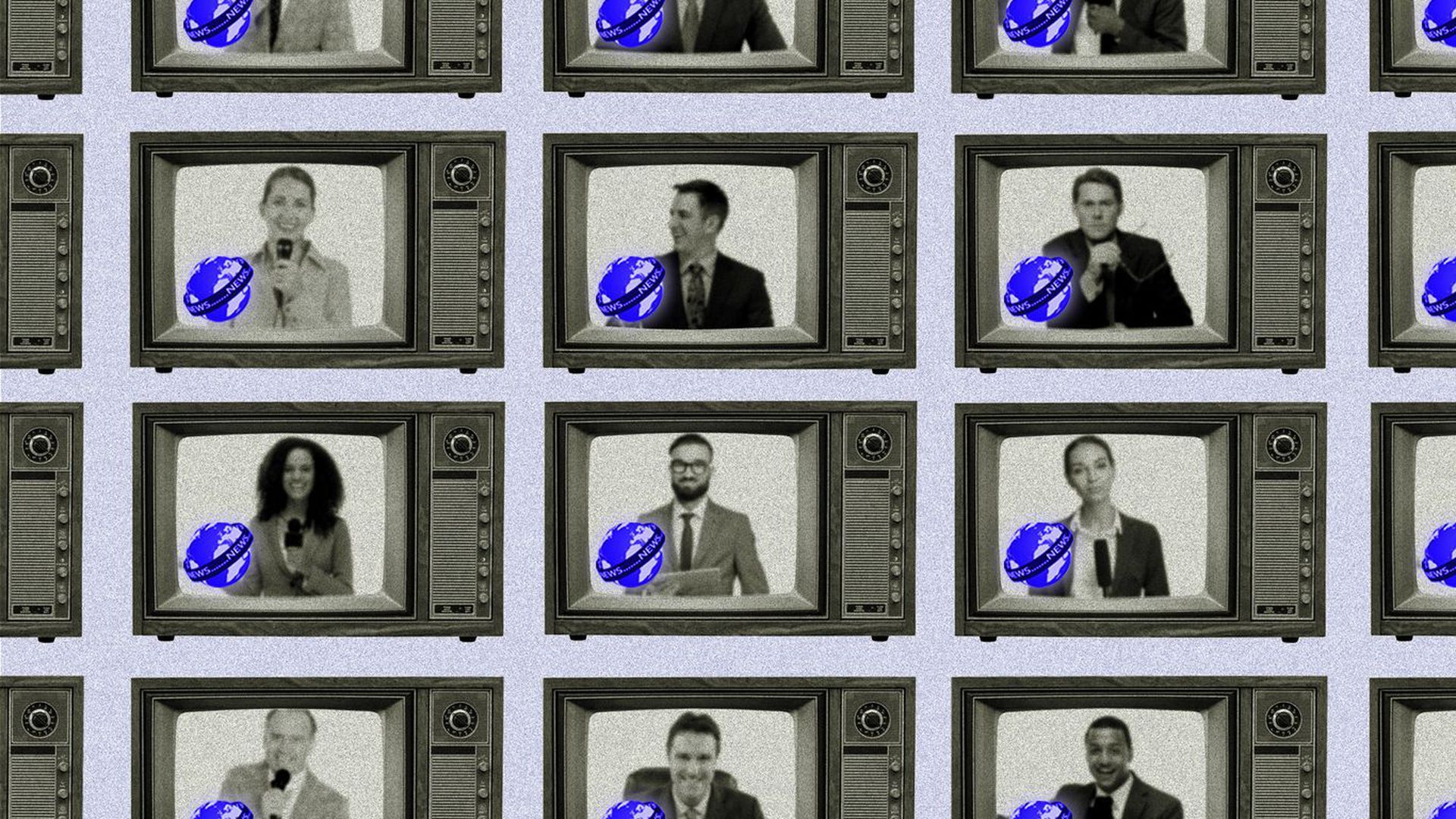 The Federal Communication Commission's vote to relax decades-old broadcasting ownership rules was struck down Monday by a federal appeals circuit court, dealing a massive blow to local broadcasters looking to consolidate to survive.
Why it matters: It's unclear what the ruling means for the state of current transactions, or the many other companies looking to buy or sell stations based on the new ownership cap that has been struck down by the 3rd Circuit.
Case-in-point: Just last week the FCC voted to approve Nexstar's historic $4.1 billion acquisition of Tribune Media, which would create the largest U.S. local television group.
Gray Television's $3.6 billion takeover of Raycom last year was approved on the basis of the new rules.
Be smart: The ruling is also a rejection of the Trump-era FCC's philosophy that has pushed to deregulate legacy industries, like broadcast, to allow them to better compete with Big Tech.
What they're saying: Democratic FCC Commissioners are lauding the decision. Republicans are furious.
What's next: FCC Chairman Ajit Pai says the Commission will dispute the ruling.
Flashback: The local TV consolidation race is here
Go deeper