DNC raises qualifying criteria for November debates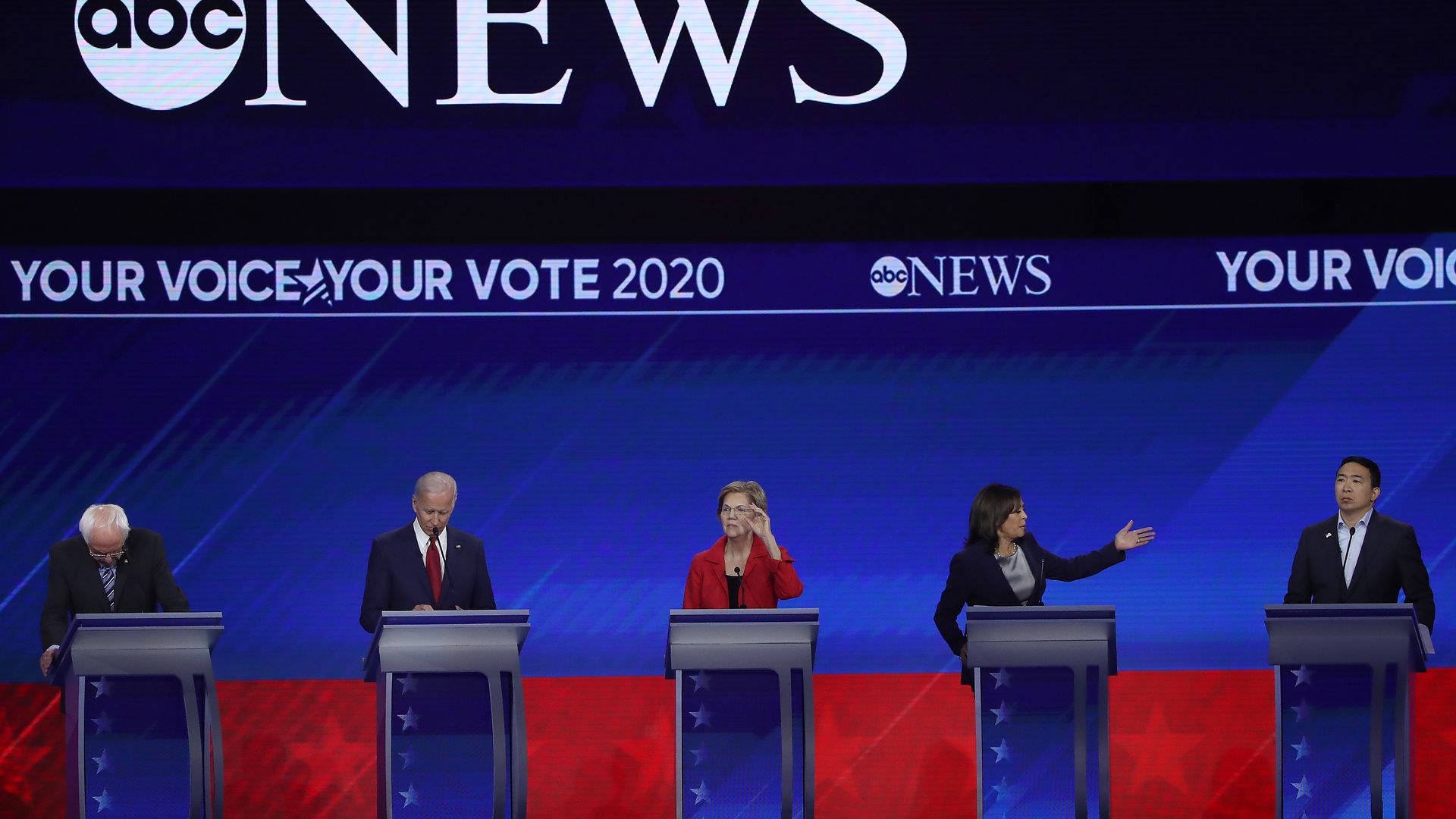 The Democratic National Committee on Monday released the qualification criteria for the 5th round of presidential primary debates in November.
The big picture: The required thresholds for both polling and individual donations have again been raised from previous debates in an effort to whittle down the field.
A candidate must reach 3% in at least 4 accepted polls or reach 5% in 2 single-state polls in Iowa, New Hampshire, South Carolina and/or Nevada in order to qualify.
A candidate must also reach 165,000 unique donors and a minimum of 600 unique donors per state in at least 20 U.S. states.
What they're saying: Some lower-tier campaigns tell Axios they're hopeful about the new thresholds, since 3% in polling seems relatively attainable. Other top-tier candidates consider 3% too low in a field that's still fairly crowded, especially with the Iowa caucuses just 4 months away from the November debates.
Some have characterized the thresholds as an overcorrection from the DNC's approach in 2016 — an attempt to be inclusive of all candidates and not just the establishment favorites.
Go deeper: The 2020 candidates who have qualified for the next Democratic debate
Go deeper