Pelosi hints at impeachment over Trump-Ukraine whistleblower complaint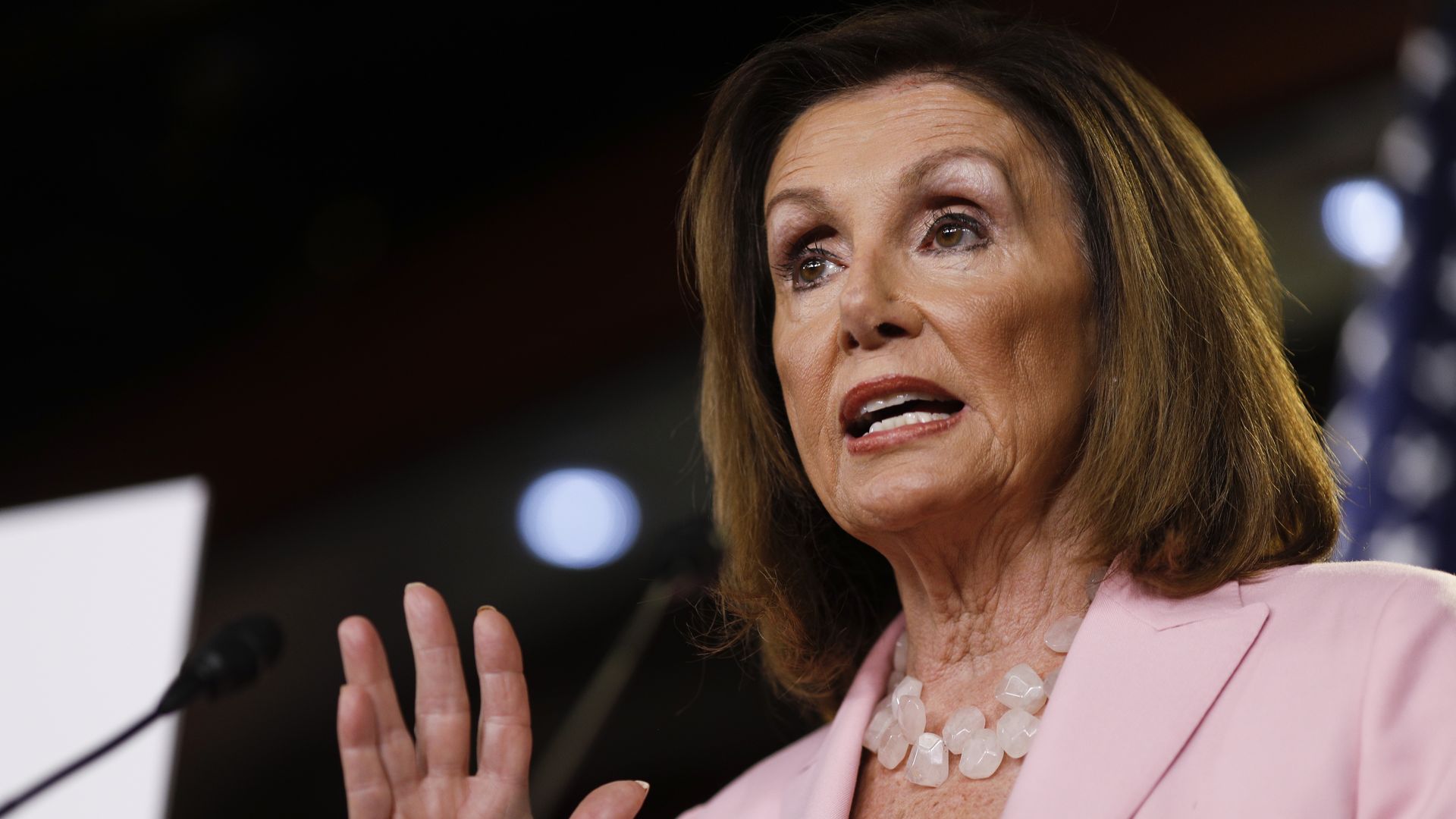 In a letter to lawmakers Sunday, House Speaker Nancy Pelosi (D-Calif.) issued a warning about the Trump administration's continued efforts to block acting Director of National Intelligence Joseph Maguire from turning over a whistleblower complaint that reportedly involves the president.
"If the Administration persists in blocking this whistleblower from disclosing to Congress a serious possible breach of constitutional duties by the President, they will be entering a grave new chapter of lawlessness which will take us into a whole new stage of investigation."
Between the lines: It's likely that the "new stage of investigation" that Pelosi is referring to is impeachment. House Intelligence Chairman Adam Schiff (D-Calif.) — who along with Pelosi has refrained from endorsing impeachment until there's enough public support — said Sunday that the whistleblower controversy could leave Democrats with no other choice.
Context: Trump confirmed on Sunday that he spoke to Ukrainian President Volodymyr Zelensky in July about possibly investigating Joe Biden and his son, Hunter. It's not clear if this conversation is at the heart of the whistleblower complaint, but the Washington Post and others have reported that the complaint does involve Ukraine.
The Trump administration has been blocking Maguire from providing the full complaint to Congress, arguing that it's not a matter of "urgent concern" and that it falls outside the scope of the intelligence community.
Maguire will appear before the House Intelligence Committee on Thursday, where Pelosi said she expects him to turn over the full complaint.
Pelosi is also calling on Republicans to "join us in insisting that the Acting DNI obey the law as we seek the truth to protect the American people and our Constitution."
Go deeper: Joe Biden demands Trump release transcript of Ukraine call
Go deeper