Polio returns to Philippines after 19-year absence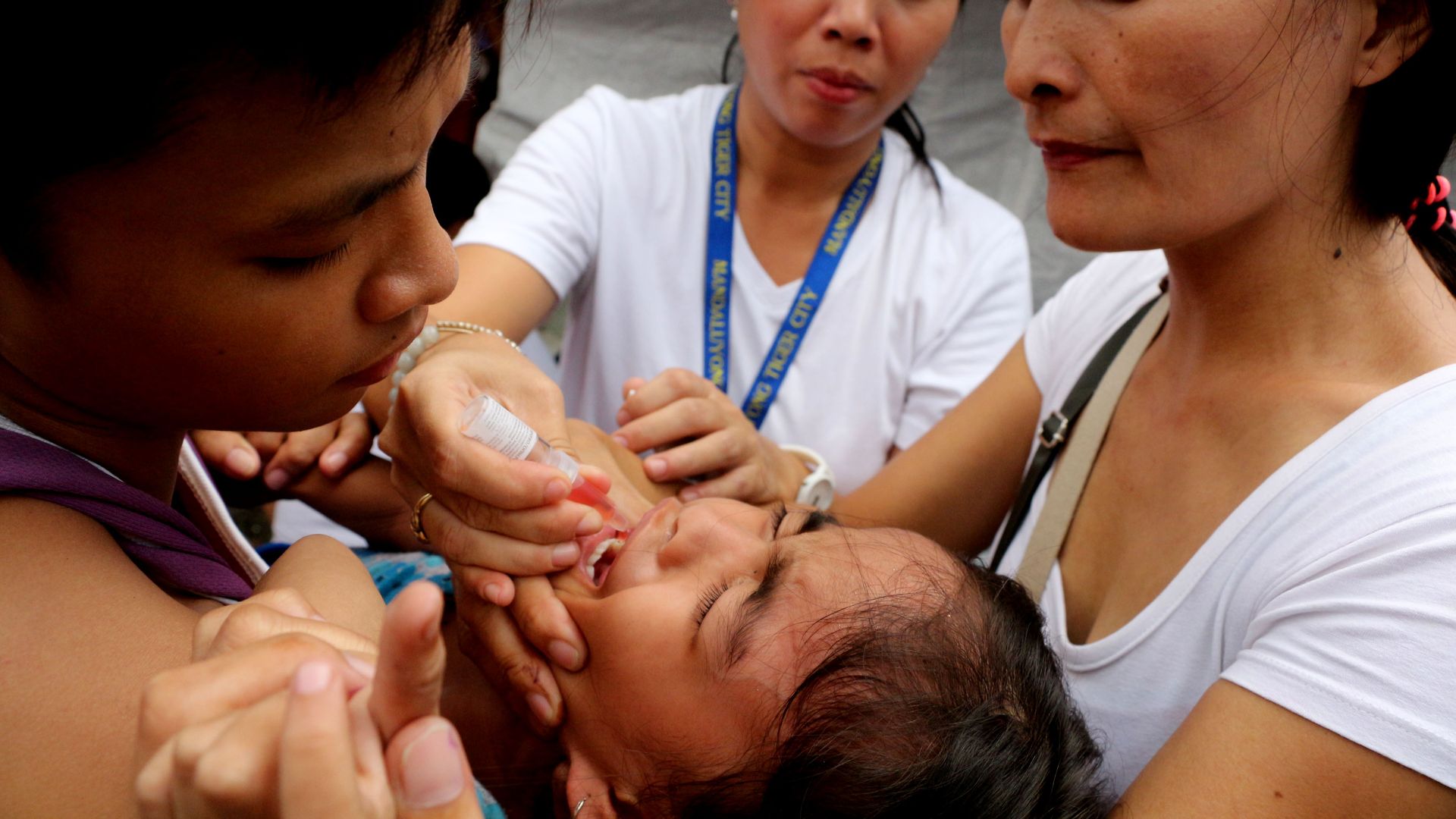 The Philippines reported 1 confirmed case of polio on Thursday alongside another suspected case, marking a "re-emergence" of the vaccine-preventable disease in the country, the New York Times reports.
Why it matters: Health Secretary Francisco Duque blamed the return of the disease, among other reasons, on "'poor immunization coverage,' a lack of sanitation and proper hygiene and poor surveillance by health workers," per the Times.
Where it stands: The World Health Organization plans to launch a new polio vaccination campaign alongside the country's government in response to the outbreak, according to Duque, and UNICEF will work with the country's health department. WHO declared the Philippines free of polio 19 years ago.
The confirmed case in Lanao del Sur, a southern province, involves a 3-year-old girl, according to Duque. The other case involves "acute flaccid paralysis" and has not yet been confirmed.
"A single confirmed polio case of vaccine-derived polio virus type 2 or two positive environmental samples that are genetically linked isolated in two different locations is considered an epidemic in a polio-free country," Duque told the Times.
Go deeper: CDC seeks cause of polio-like illness, urges quick reporting
Go deeper