Navy confirms videos of flying objects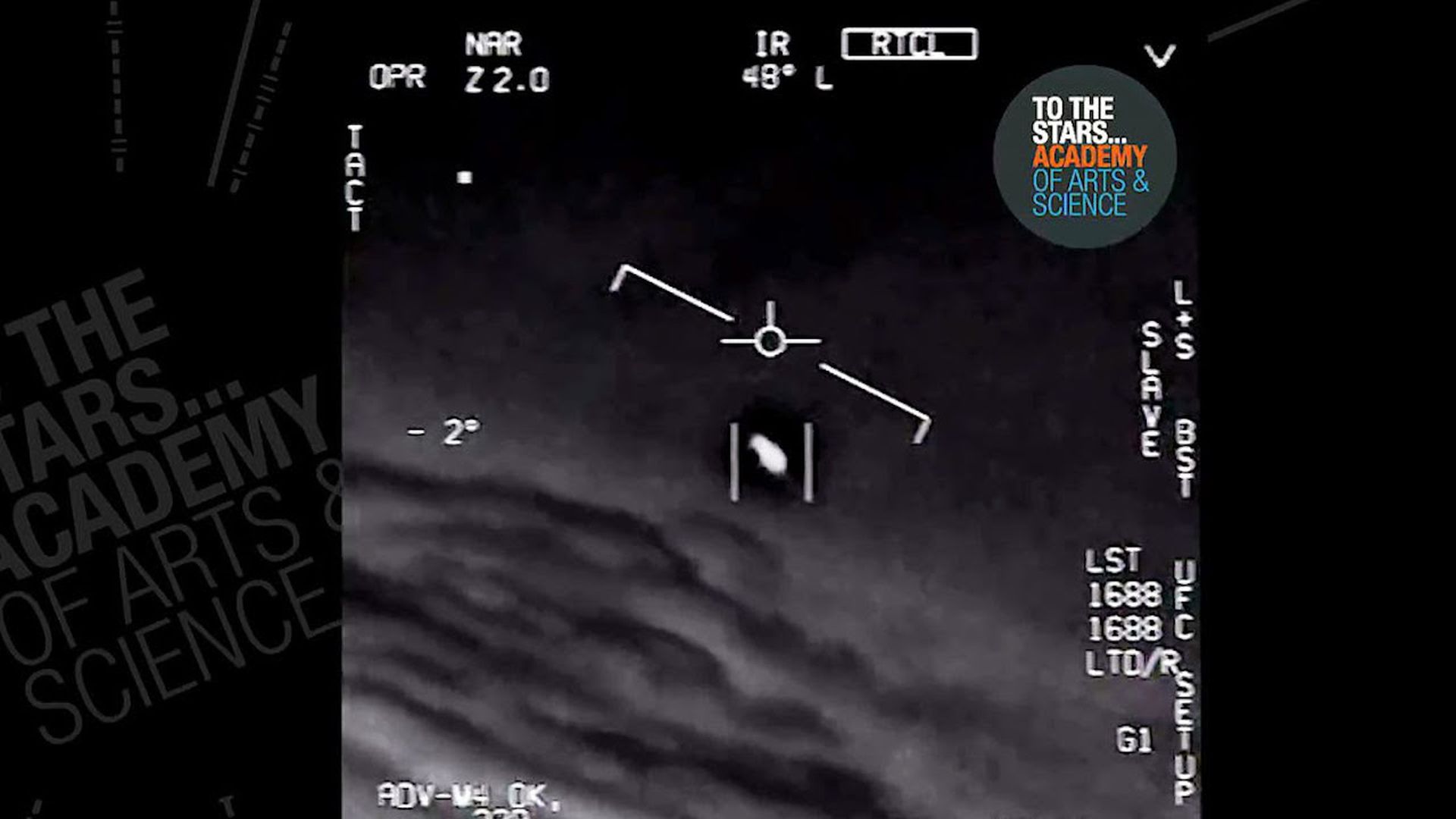 In video footage, a small object streaks across the sky before a U.S. Navy fighter jet's tracking system locks on and follows it, reports AP.
What's new: "The Navy isn't offering a public explanation ... for exactly what that object was. But the service is confirming the authenticity of that video and two others taken from its planes in 2004 and 2015," per AP.
Why it matters: The video has spurred the Navy to publicly disclose an ongoing investigation into pilot sightings of what has been characterized as "unidentified aerial phenomena" — or UAPs — in U.S. airspace over both coasts.
What's next: Lawmakers are requesting more information on the so-called UAPs, suggesting some of the movements appear to challenge the laws of physics.
Go deeper: A most-read N.Y. Times story from May, "'Wow, What Is That?' Navy Pilots Reported Unexplained Flying Objects."
Go deeper