Joe Kennedy formally launches campaign against senator who sponsored the Green New Deal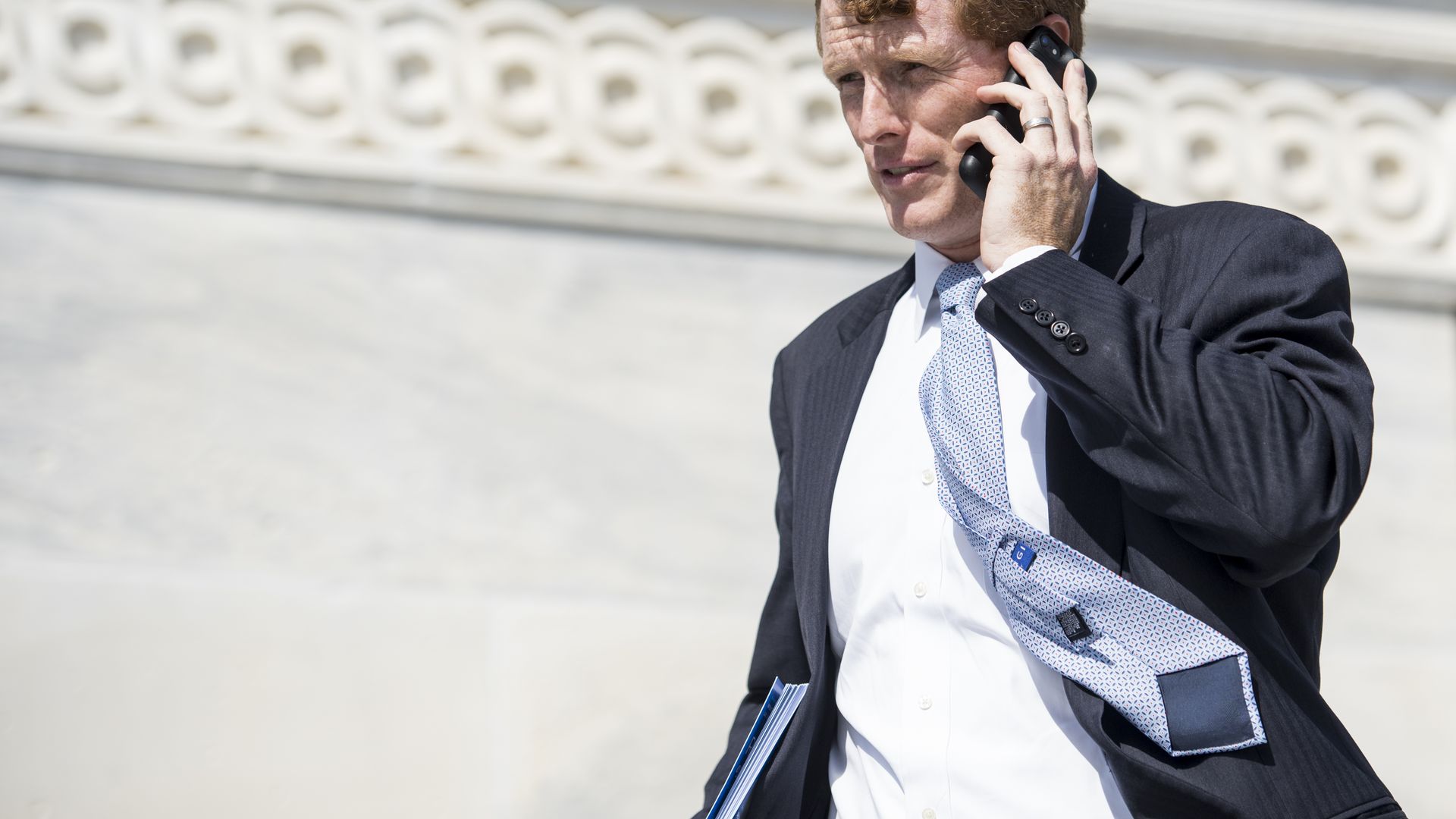 Rep. Joe Kennedy, a grandson of Robert F. Kennedy, formally launched his primary challenge today against Sen. Ed Markey.
Why it matters: The dynastic heir — who first won election as a moderate, the AP notes — is portraying his campaign on generational terms. Massachusetts' two senators are each in their 70s, while Kennedy is 38.
Kennedy in a campaign email: "I'm running because our country is at a moment of truth ... Donald Trump has forced a long overdue reckoning in America. And how we respond will say everything about who we are."
Between the lines: Markey is the co-sponsor of the Green New Deal with Rep. Alexandria Ocasio-Cortez. AOC and Sen. Elizabeth Warren number among his supporters. (Warren endorsed before Kennedy floated a campaign.)
But Kennedy has also moved to the left, the AP reports.
"He has called for Congress to initiate impeachment efforts against President Donald Trump and has backed a 'Medicare for All' bill in the House. He has also said he supports the Green New Deal."
Go deeper