Nancy Pelosi's drug bill may not be dead yet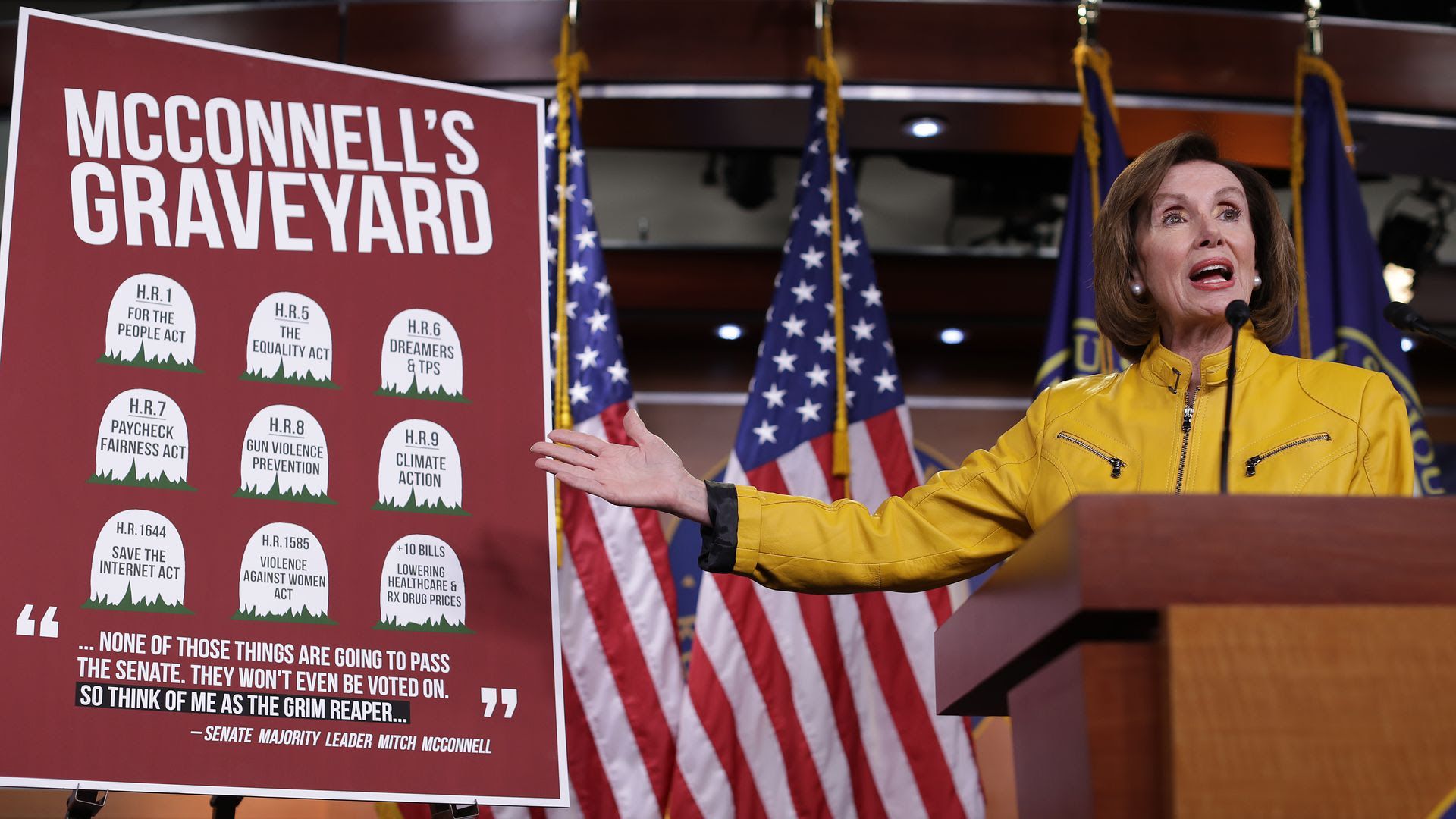 House Speaker Nancy Pelosi released an aggressive proposal to rein in drug prices yesterday, and in a now-familiar fashion, Senate Majority Leader Mitch McConnell said he hated it while President Trump kept the door open.
What they're saying: "I like Sen. Grassley's drug pricing bill very much, and it's great to see Speaker Pelosi's bill today," Trump tweeted.
A few hours earlier, McConnell told Politico in an interview about the Pelosi proposal that "of course we're not going to be calling up a bill like that."
My thought bubble: Pelosi's bill probably isn't going to become law. But we're also living in the Wild West of politics, so I wouldn't bet on anything right now.
Go deeper: The Trump-Pelosi mind meld on drug costs
Go deeper