More countries to sign onto Christchurch Call against online extremism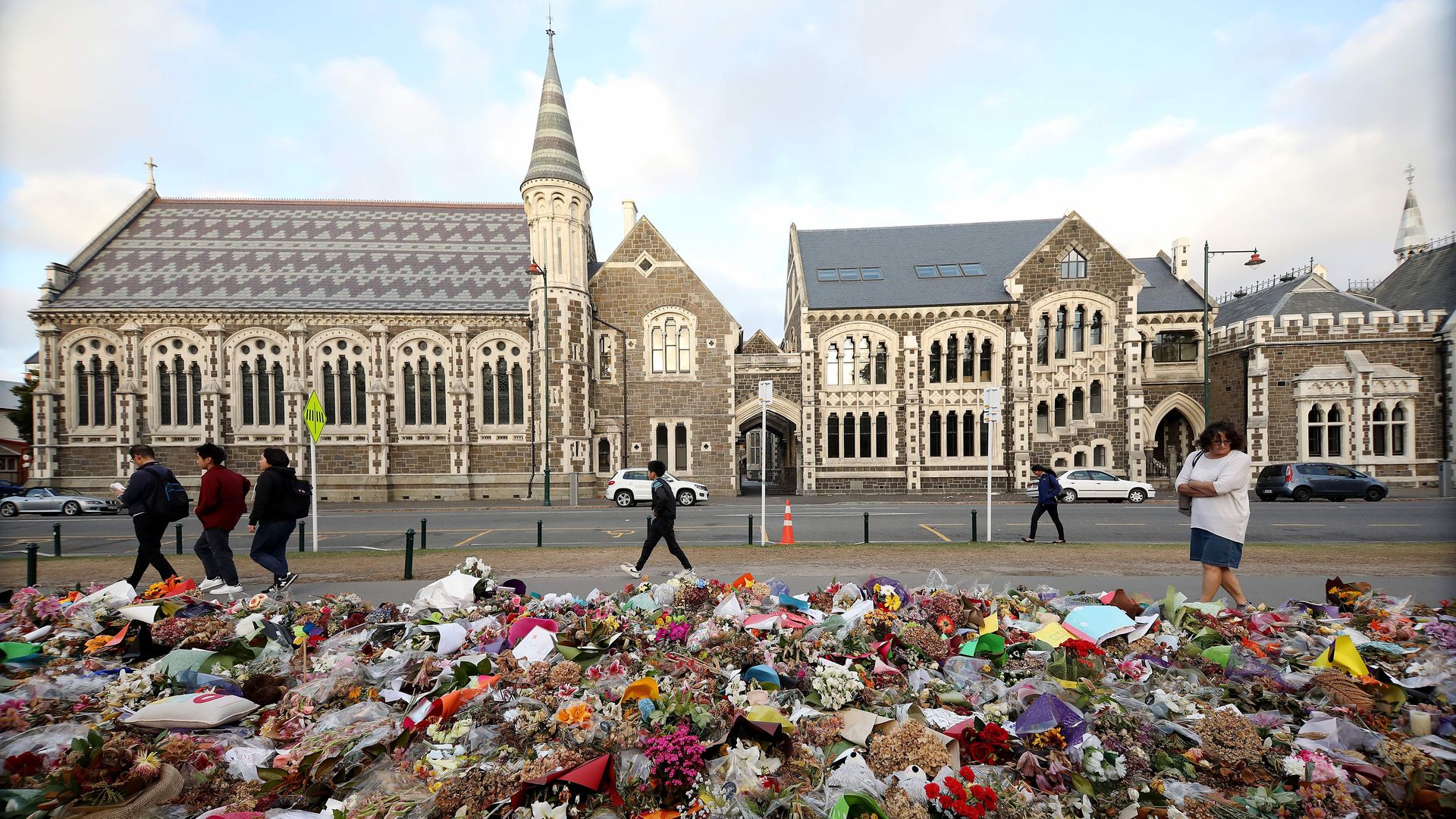 The Christchurch Call, an effort to reduce violent extremist content online that was launched by governments and tech companies in the wake of the Christchurch, New Zealand, shootings, has gained fresh support.
Driving the news: More countries are expected to soon sign onto the pledge — with the new additions expected to be announced next week at the UN General Assembly in New York.
The big picture: The pledge already has the backing of most European countries, Japan, Canada, Australia and New Zealand, along with tech companies including Amazon, Facebook, Google, Microsoft and Twitter.
The U.S. government has not signed on, citing First Amendment concerns.
What they're saying: "You're going to see more governments signing onto the Christchurch Call. You're going to hear about more involvement and more involvement even from our own government," Microsoft President Brad Smith said during our interview at the Churchill Club this week.
But that doesn't mean the U.S. will become a full signatory, Smith said, when I pressed him.
"I don't think they'll sign on a week from now, but they're engaging," he said.
Go deeper: Christchurch shooting video puts platforms on the spot
Go deeper