Read: Intelligence watchdog's letters about "urgent" whistleblower complaint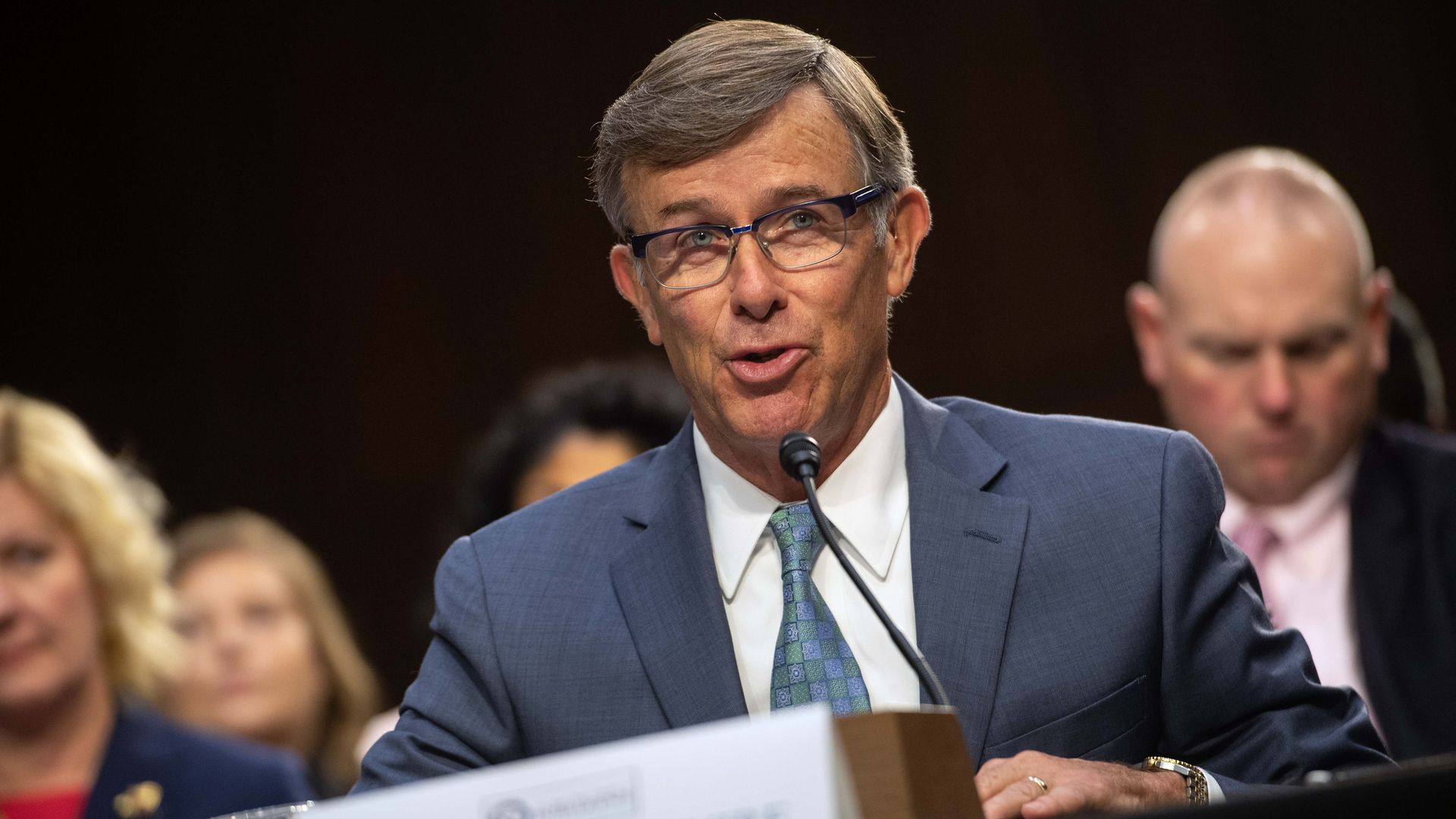 House Intelligence Chairman Adam Schiff (D-Calif.) released Thursday 2 letters he received from Intelligence Community inspector general Michael Atkinson detailing why he believes a whistleblower complaint is a matter of "urgent concern."
Why it matters: Acting director of National Intelligence Joseph Maguire has blocked Atkinson from turning the complaint over to Congress — as is normally required by law — by arguing that the allegations do not meet the definition of "urgent concern" under the whistleblower statue. The Washington Post reported on Wednesday that the complaint involves a conversation between President Trump and a foreign leader.
In a letter dated Sept. 9, Atkinson stated that the complaint — which he found credible — consists of a "serious or flagrant problem, abuse or violation of the law" that involves classified information, but "does not include differences of opinion concerning public policy matters."
In a second letter dated Sept. 17, Atkinson expressed dismay at the acting DNI and the Justice Department's decision to withhold the whistleblower complaint from Congress because they believed it does not concern an intelligence activity within the DNI's authority. Atkinson countered:
"I set forth the reasons for my concluding that the subject matter involved in the Complainant's disclosure not only falls within the DNI's jurisdiction, but relates to one of the most significant and important of the DNI's responsibilities to the American people."
Read the letters:
Go deeper ... Schiff: DNI's refusal to turn over whistleblower complaint is "unprecedented"
Go deeper