College-student voting rate doubled in 2018, analysis says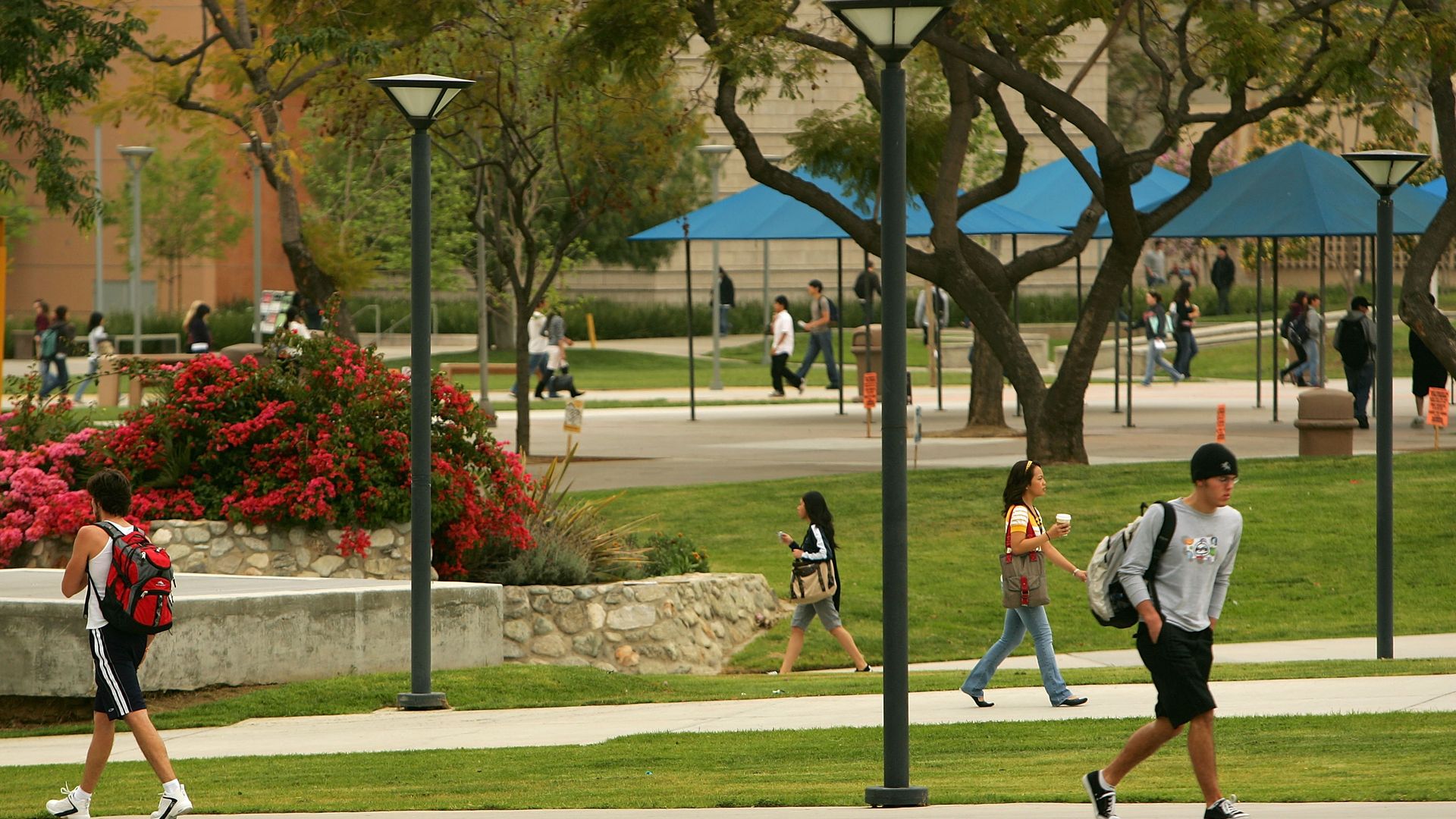 A study of 10 million college students on 1,000 campuses illustrated a nationwide increase in voting, with rates doubling in the 2018 midterm election as compared to 2014, according to a report out Thursday from the Institute for Democracy & Higher Education at Tufts University.
Why it matters: While older voters historically turned out at significantly higher rates, the new data could signal a change going into the 2020 presidential election, a year in which millennials and Generation Z are expected to make up 37% of the U.S. electorate.
By the numbers: In 2017, the Average Institutional Voting Rate was 39.1%, per the study, roughly 20 percentage points more than 2014's average rate, and closer to the estimated voting rate for the 2016 presidential election.
The biggest voting rate growth within racial or ethnic groups was among Hispanic college students, up 22.5 percentage points and more than doubling, from 14% in 2014 to 36.5% in 2018.
The big picture: The youngest generations are more racially and ethnically diverse than their older counterparts. Democrats largely won over younger Americans in 2018, as Democrats took about two-thirds of voters under age 30, according to CNN exit poll data. The gap in turnout between those over 30 and students under age 22 shrank from 22.3 percentage points to 16.9 points.
Go deeper:
Go deeper