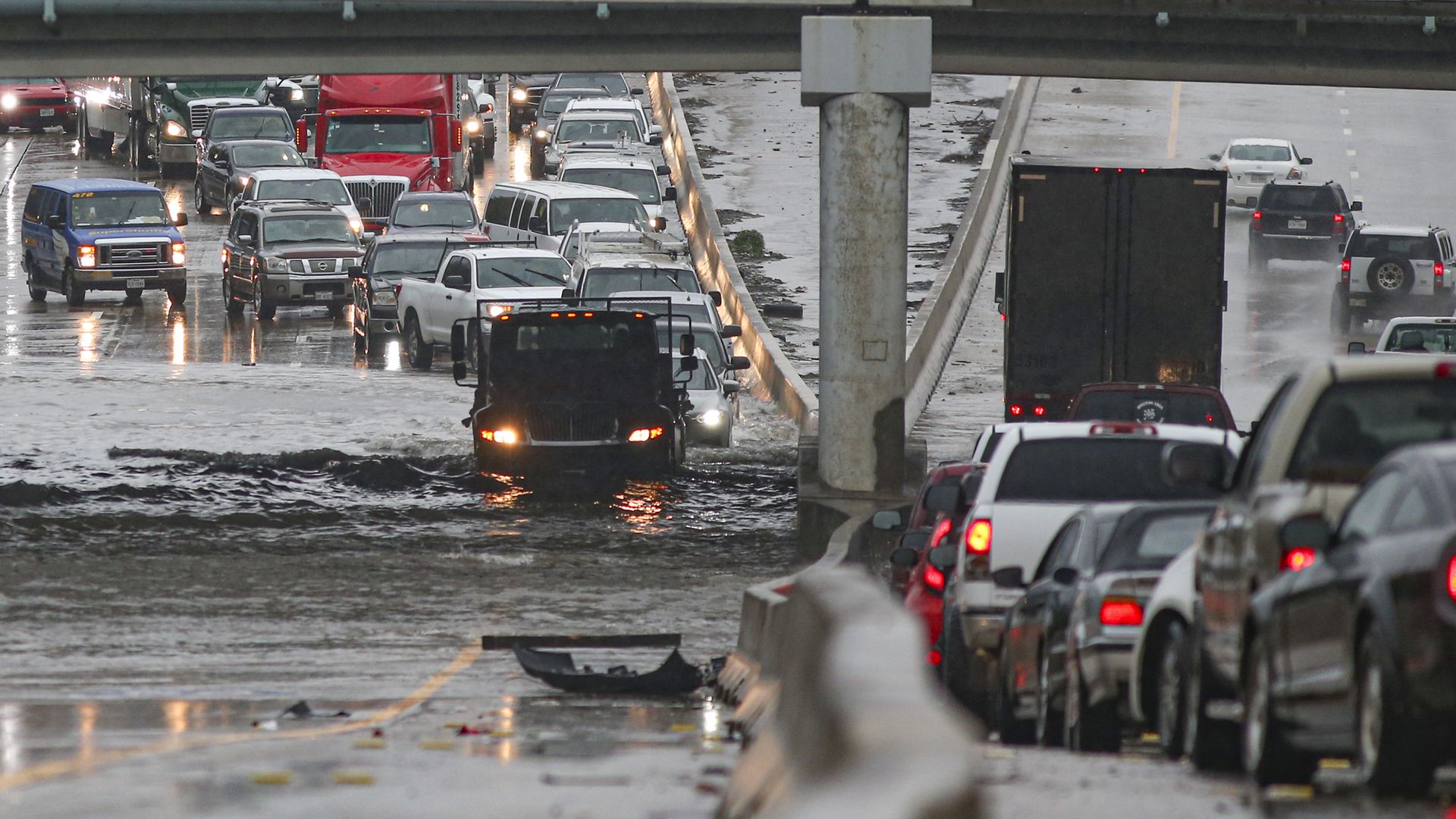 Texas authorities linked a 5th death to the remnants of Tropical Storm Imelda Saturday, as receding floodwaters revealed the extent of the damage from one of the United States' wettest tropical cyclones on record, AP reports.
The impact: From Houston to across the Louisiana border, hundreds of buildings were damaged by the former tropical storm, according to AP. More than 40 inches of rain fell in southeast Texas over 4 days before floodwaters began receding Friday, per the National Weather Service. Several flood-impacted roads remained closed Saturday, Texas authorities said.
The storm struck the southeast Texas-Louisiana border the hardest on Thursday, resulting in hundreds of water rescues, road closures and at least 1 hospital evacuation, per the Washington Post.
Mark Dukaj, 52, of Florida, died in a storm-related incident Thursday in his vehicle on Interstate 10 just west of Beaumont, authorities said, though they do not believe he drowned, USA Today reports. His death was the 5th linked to Imelda; the other 4 were reported drownings, according to the news outlet.
The big picture: Imelda was the first major storm to test Texas since Harvey unloaded more than 60 inches of rain over southeastern Texas in 2017, according to NOAA.
Texas Gov. Greg Abbott declared a state of disaster for counties impacted by Imelda, including Harris County, which Houston is part of.
Officials in Harris County were weighing making a federal disaster declaration over millions of dollars in uninsured losses, AP reports.
Go deeper: Harvey's extreme rainfall due to climate change
Editor's note: This article has been updated with the latest details on the impact of Imelda in Texas.
Go deeper