Pelosi releases her prescription drug plan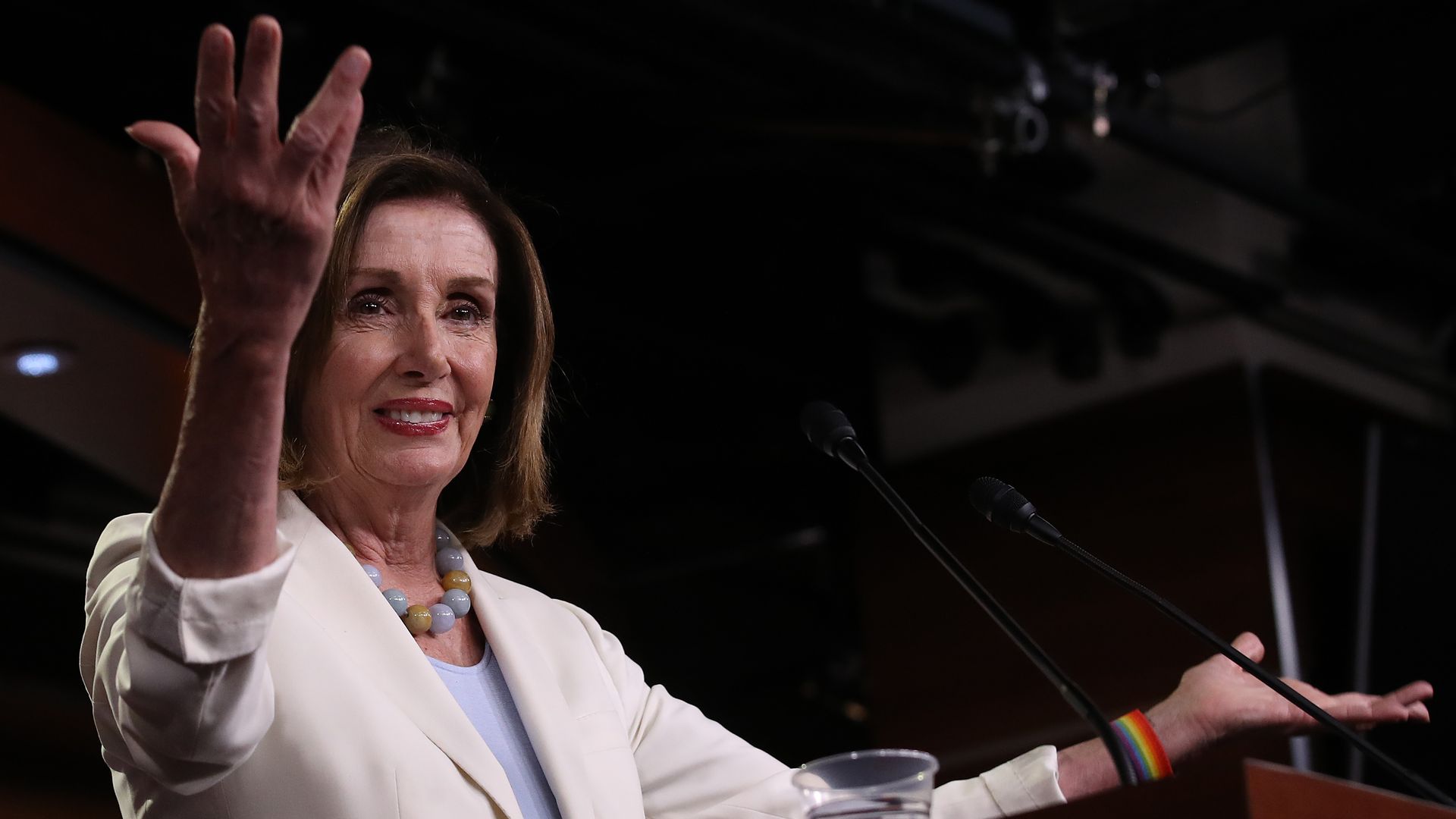 House Speaker Nancy Pelosi has put forward an aggressive plan allowing Medicare to negotiate the prices of some prescription drugs that could also be applied in the commercial market.
Why it matters: Under any other GOP administration, this plan would be dead on arrival. But Washington is waiting to see whether President Trump bites — and can then browbeat other Republicans into voting for it.
Between the lines: The framework of the plan is very similar to the draft that recently leaked, with changes likely made to appease various factions within the Democratic caucus.
Details:
The HHS secretary would identify 250 drugs without meaningful competition each year, and negotiate the prices of at least 25 of them. The negotiated price couldn't be more than 1.2 times what other countries pay for it, on average.
If a drug manufacturer refuses to negotiate, it'd get hit with an excise tax on annual gross sales beginning at 65% and increasing 10% every quarter that it remains out of compliance.
The manufacturer would be required to offer the negotiated price to commercial plans.
The plan also limits price increases in Medicare Part D and Part B to inflation (applied retroactively to 2016), creates an out-of-pocket spending cap in Part D, and restructures how Part D is paid for.
Go deeper: The Trump-Pelosi mind meld on drug costs
Go deeper