Migrants battling serious illness can again get temporary deportation protection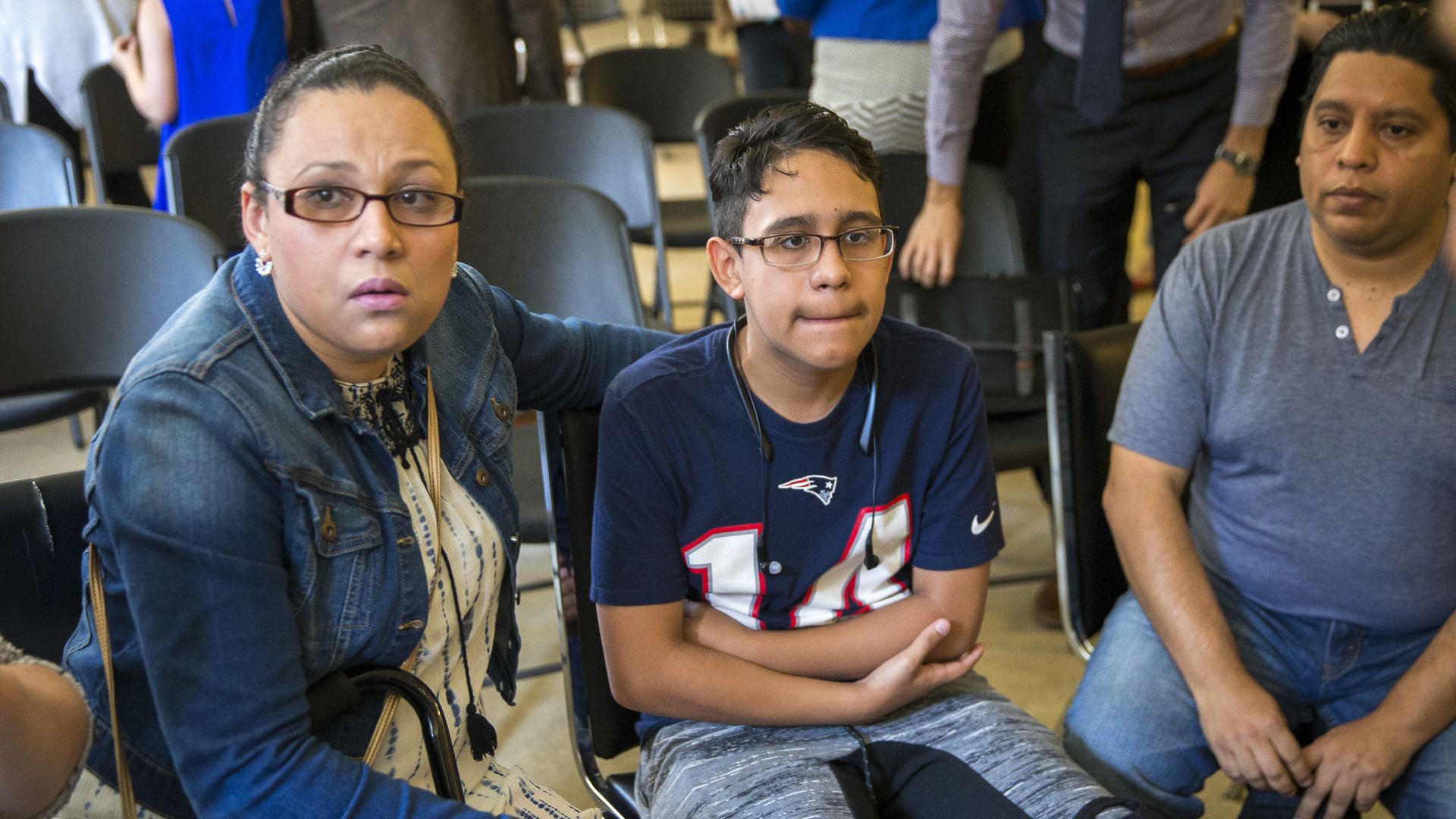 Immigrants battling serious illnesses in the U.S. can again receive temporary protection from deportation from U.S. Citizenship and Immigration Services (USCIS), according to a Department of Homeland Security email sent to House Oversight Committee members on Thursday.
Why it matters: USCIS stopped accepting applications for the medical deferred action program last month. Reports of immigrants battling life-threatening illnesses who might have been forced to leave the country sparked outcry from lawmakers and the public. The email to Oversight Committee members said that acting DHS Secretary Kevin McAleenan directed USCIS to reinstate the program.
Background: USCIS began sending letters in August to applicants for the medical deferred action program, which said protections were no longer available and they must leave the U.S. within 33 days.
USCIS claimed Immigration and Customs Enforcement would oversee the program — to the surprise of the interior immigration enforcement agency, which said it was not prepared to do so.
Earlier this month, USCIS said it would again consider applications for the program that were already pending when they stopped accepting applications.
The House Oversight Committee held a hearing last week and announced on Wednesday they would be holding a second hearing on the issue.
Now, it seems the program will resume in full.
"It should not take an emergency hearing by Congress — and threats for more — to force the Trump administration to do the right thing," Oversight and Reform Chairman Elijah Cummings said in a statement.
Go deeper