The next move against vaping: big federal taxes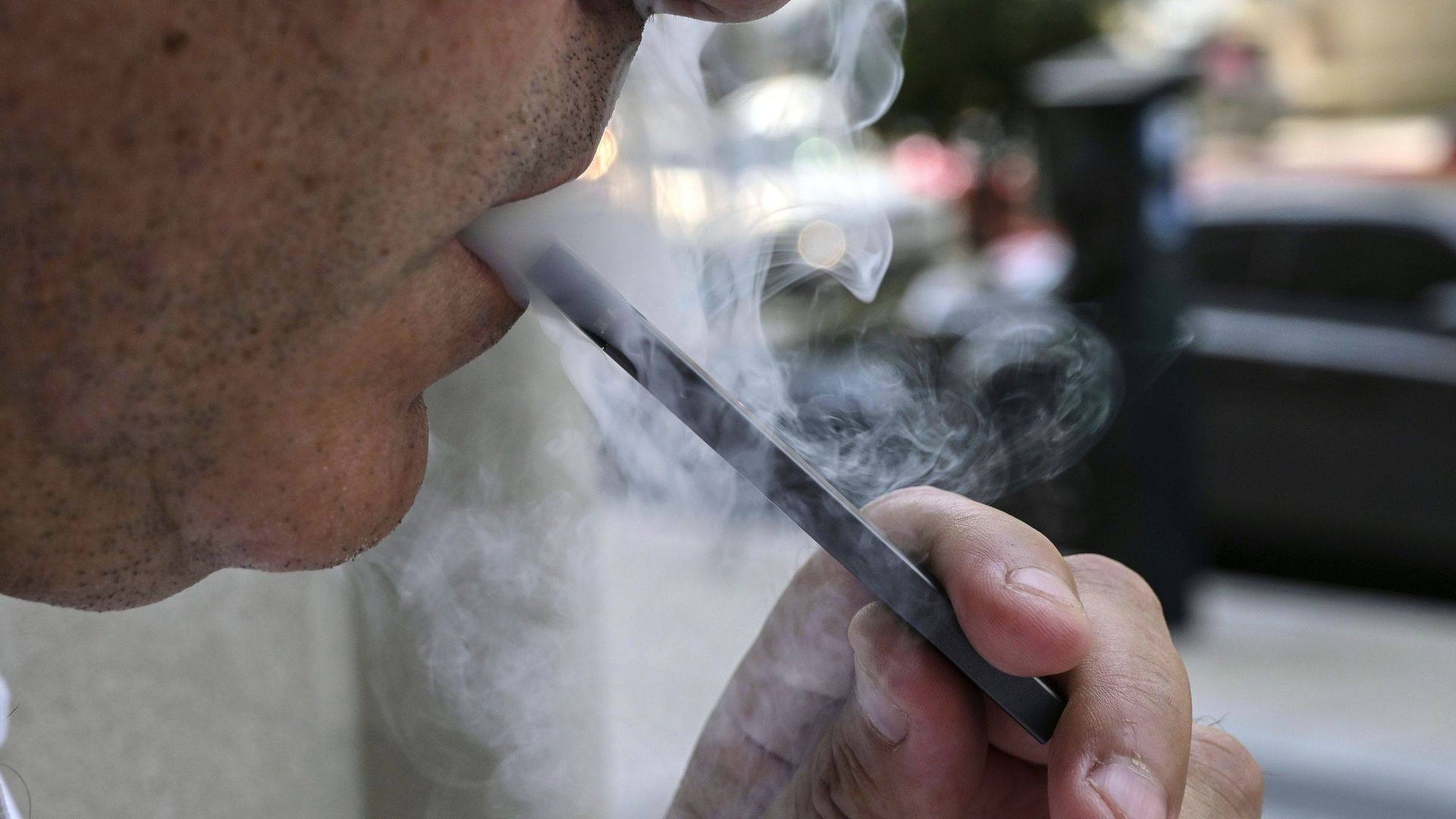 New York Reps. Tom Suozzi (D) and Peter King (R) will announce Thursday a bill that would introduce a federal tax on e-cigarettes and codify into law a ban on flavored e-cigarette and tobacco products.
Why it matters: It's the only bipartisan federal legislation that introduces a tax on e-cigarettes.
The legislation, branded as the Quell Underage Inhaling of Toxic Substances (QUITS) Act, would ...
Raise the federal tax on cigarettes from $1 per pack to $3 per pack.
Tax e-cigarette products at the equivalent of $3 per pack.
Increase the CDC's Office on Smoking and Health's budget to $500 million from $210 million.
What they're saying: "In New York state, where cigarettes are more expensive than anywhere in the country, our smoking rates and negative health effects are lower than in states where ... tobacco products do not cost as much," the pair of lawmakers said in a statement announcing the bill.
"We want to take the New York model and use it to improve health outcomes across the country."
Go deeper: The global anti-vaping tipping point
Editor's note: This story has been updated to correct Peter King's name.
Go deeper