Vaping-related illnesses up nearly 50% since last week: CDC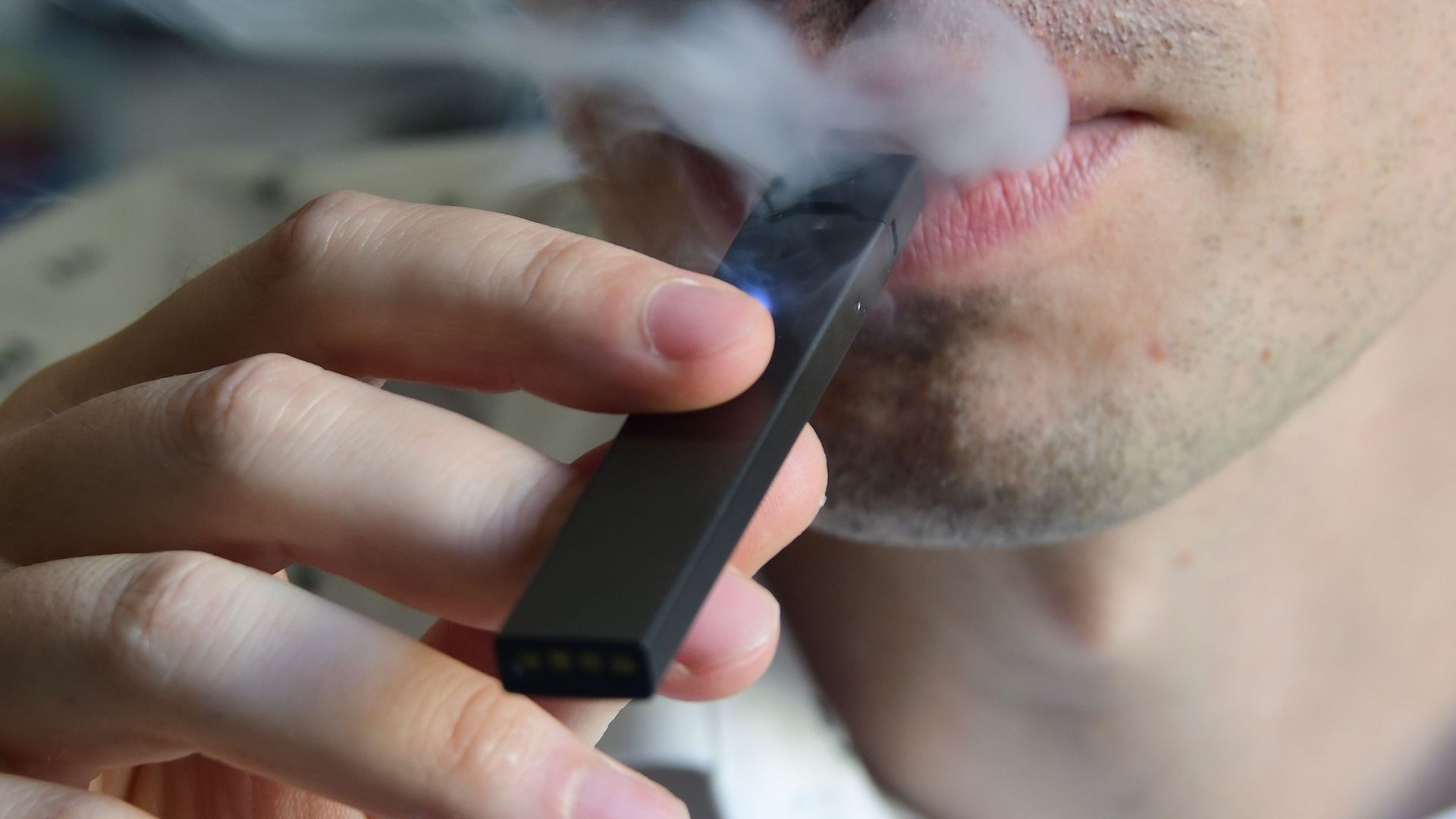 The number of possible cases of severe respiratory illnesses among people who vaped nicotine or cannabis products has jumped by nearly 50% to 530 in 38 states and 1 territory, the Centers for Disease Control and Prevention announced Thursday.
Why it matters: There have been 8 confirmed deaths related to e-cigarette use, but no single product or substance has been definitively tied to the illnesses, the CDC said in its media briefing. This includes products purchased from unauthorized retailers. The CDC still advises that people should avoid using e-cigarettes.
"I wish we had more answers ... I know this is very frustrating for the public. This is very frustrating for us. This is a complex investigation."
— Anne Schuchat, principal deputy director at CDC
The CDC, Food and Drug Administration and individual states are having difficulty given the inconsistency of the cases. Some people are unable to talk about their illness given their symptoms, and in other cases, people are hesitant to disclose using illicit products.
The CDC says nearly three-quarters of patients are male, and two-thirds are 18–34 years old.
On Sept. 12, there were 380 cases in 36 states and 1 territory.
Most patients have reported a history of using e-cigarette products containing THC. Many patients have reported using marijuana and nicotine, while some reported the use of e-cigarette products containing only nicotine.
The FDA said Thursday that the agency's Office of Criminal Investigations has been pursuing a parallel investigation since the illnesses were first reported.
Background: Many states and the White House are pushing major anti-vaping efforts. Individual states are testing everything from banning flavored cartridges to public service announcements aimed at teens.
New data released Wednesday by the National Institute on Drug Abuse confirmed that the number of 8th-, 10th- and 12th-graders using e-cigarettes has doubled in the past 2 years.
What to watch: The agencies expect the number of deaths to rise.
Go deeper: The global anti-vaping tipping point
Go deeper