Voters want 2020 Democrats to get more personal on health care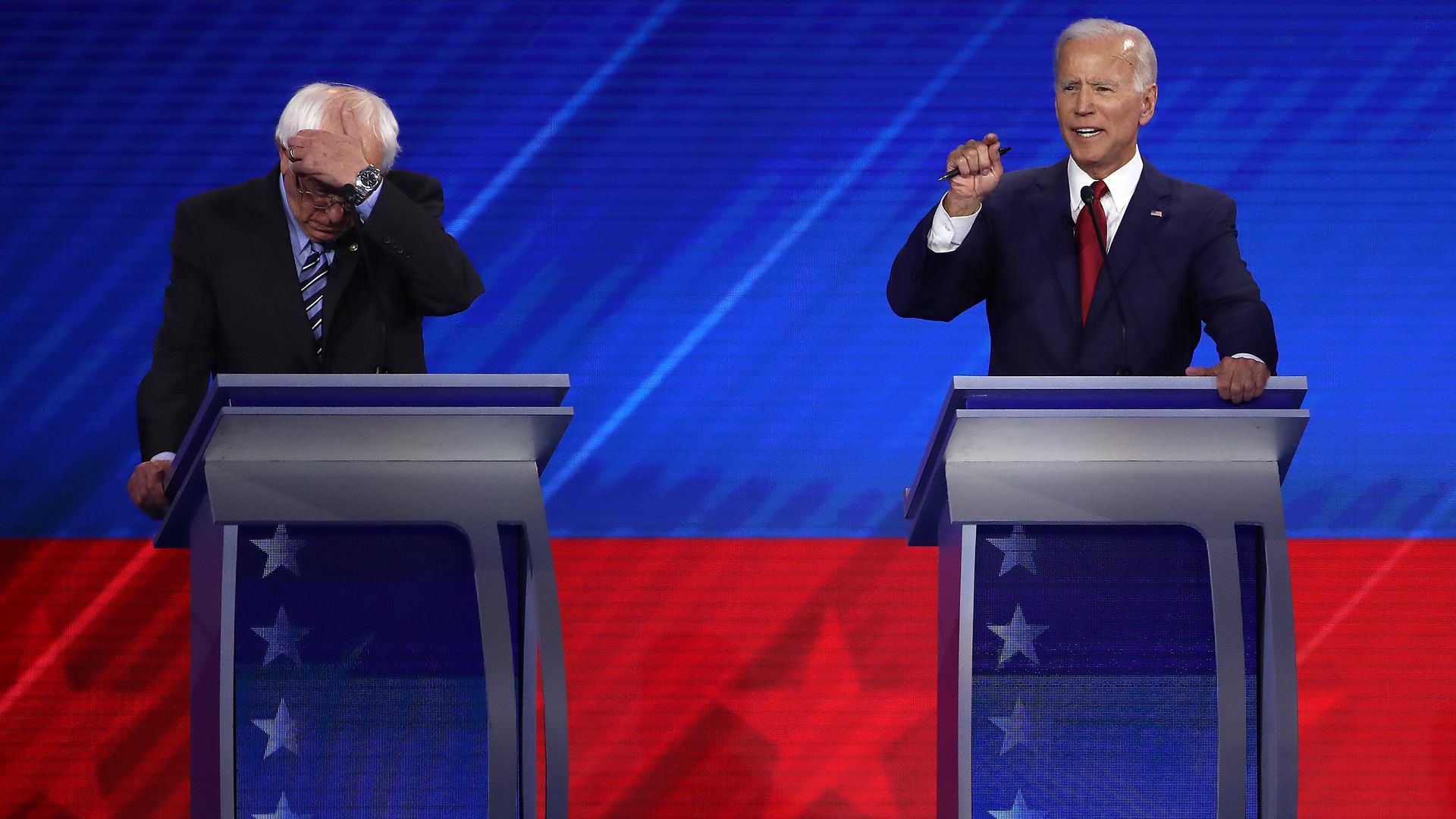 Democrats want 2020 presidential candidates to start talking about subjects much closer to their pocketbooks, Morning Consult reports.
Why it matters: Voters are tired of watching 2020 candidates debate on stage whether "Medicare for All" should get rid of private insurance or how much it would cost taxpayers.
By the numbers: Instead, 1 out of 4 polled want them to talk about subjects like copays and deductibles.
Even more potential Democratic primary voters said they were most interested in the topic of individual health costs.
Flashback: ABC's George Stephanopoulos kicked off last week's debate by asking again whether Americans should anticipate tax increases from the candidates' health care plans.
Voters are ready for fresh material. For example, another 22% out of 533 voters polled said they want the next debate to address prescription drug costs — a subject that hasn't come up at all onstage.
Go deeper: Medicare for All: Where the Democratic candidates stand
Go deeper