Israel's Netanyahu and rival deadlocked after election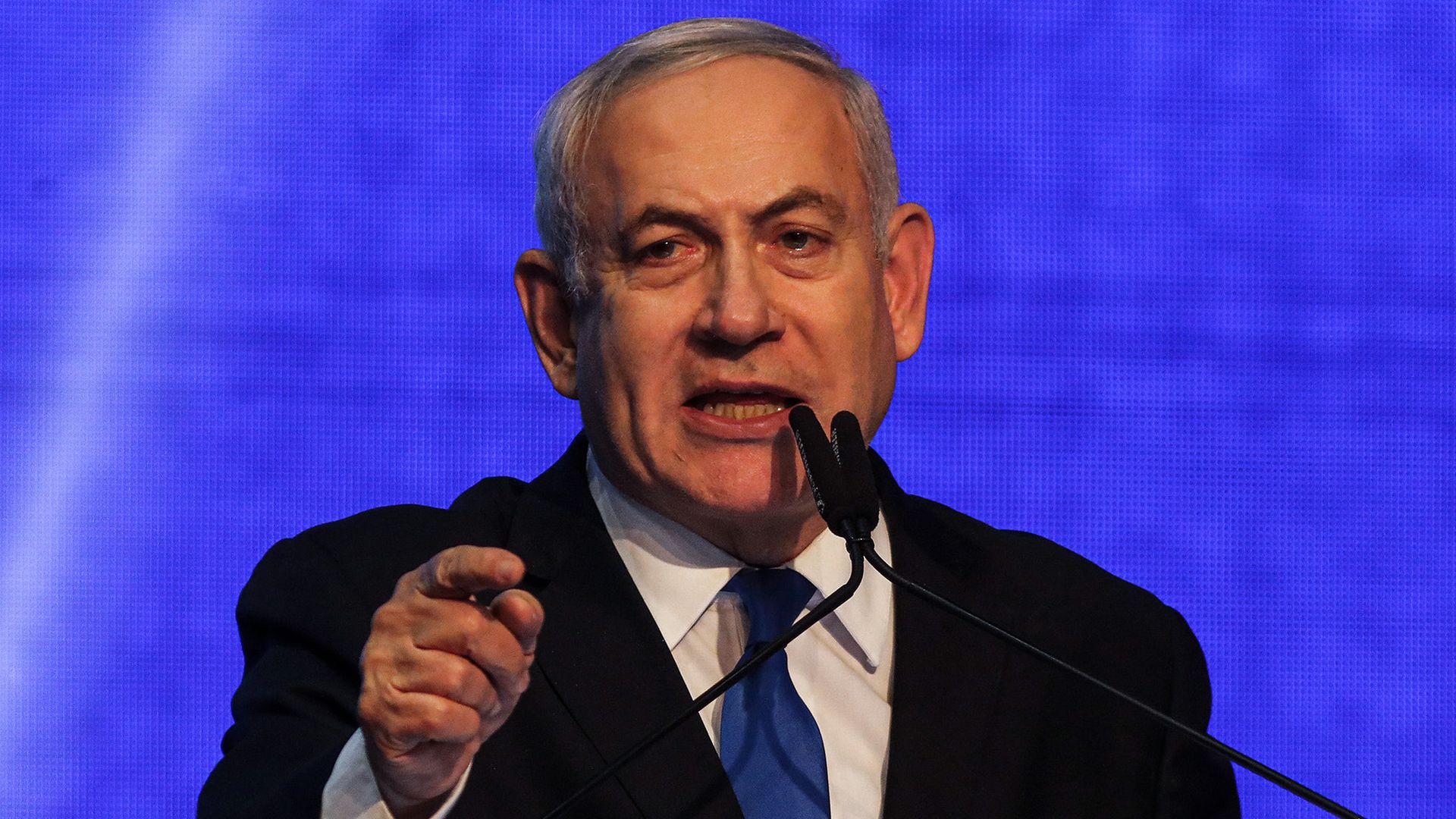 Israeli Prime Minister Benjamin Netanyahu's Likud party and the Blue and White party, led by Benny Gantz, are tied with 32 seats each with more than 85% of votes counted from Tuesday's election.
The latest: The center-left and right-wing blocs, led by Gantz and Netanyahu respectively, were also roughly tied with 55-56 seats each on Wednesday morning. The Israel Beitenu party, led by former Defense Minister Avidor Lieberman, looks set to win about 10 seats.
Why it matters: Netanyahu has failed to get the right-wing bloc to a 61-seat majority — which would have allowed him to form a government that would grant him immunity from 3 pending corruption indictments.
Gantz hasn't won either, so can't easily form a center-left coalition.
The big picture: The results so far suggest that Avigdor Lieberman is going to be the kingmaker after the election.
Lieberman has already announced he wants to form a secular national unity government with Gantz and Netanyahu both included.
Yes, but: Forming a unity government would be very hard because of Netanyahu's legal situation ahead of a hearing on Oct. 3.
Gantz ruled out joining a unity government led by Netanyahu during the campaign.
Netanyahu says he won't join a unity government led by Gantz.
The bottom line: If both Gantz and Netanyahu stick to their positions, Israel will be thrown into an even deeper political crisis — and potentially an election for the third time in a year.   
Go deeper: Read Axios' Israel election preview
Go deeper