Ilhan Omar: Trump's tweet "puts my life at risk"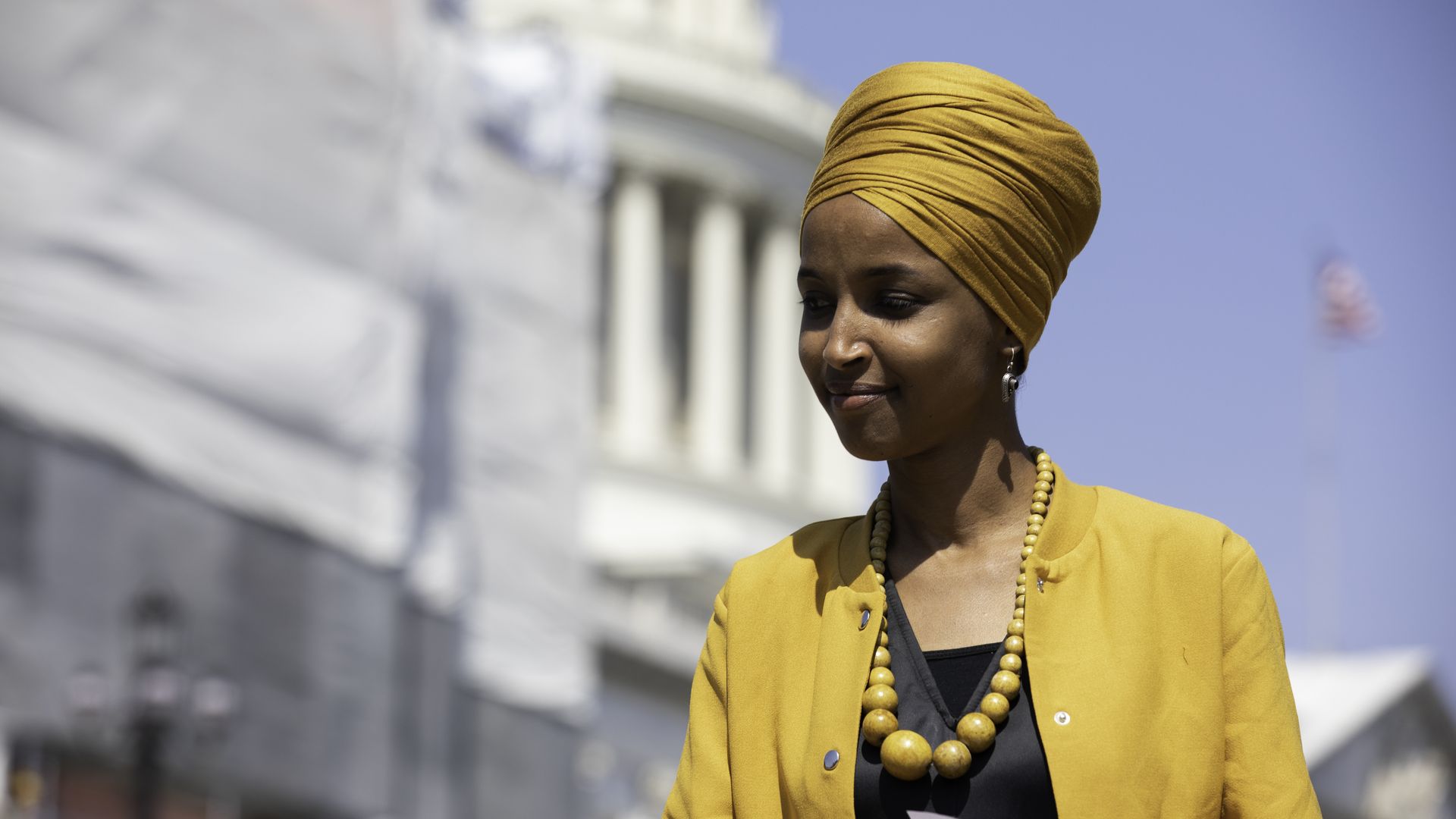 Rep. Ilhan Omar (D-Minn.) said Wednesday that President Trump's retweet of a video falsely claiming she celebrated the anniversary of 9/11 "puts [her] life at risk."
Why it matters: The video shows Omar dancing at the Congressional Black Caucus Foundation's Annual Legislative Conference on Sept. 13, per the Washington Post. Conservative actor and comedian Terrence Williams originally posted the tweet on Monday. It has since been deleted and Twitter is "looking into the matter," according to the Post.
The big picture: Trump has previously denounced Omar for her comments on the 9/11 attacks. In April, he tweeted an altered video that depicted Omar belittling the event.
In his Wednesday tweet, Trump called Omar "a member of AOC Plus 3," a group of liberal congresswomen of color, also known as the "squad." He's previously attacked the group, saying they should "go back and help fix the totally broken and crime infested places from which they came."
Go deeper