Netanyahu's election eve pitch to voters: I'm about to lose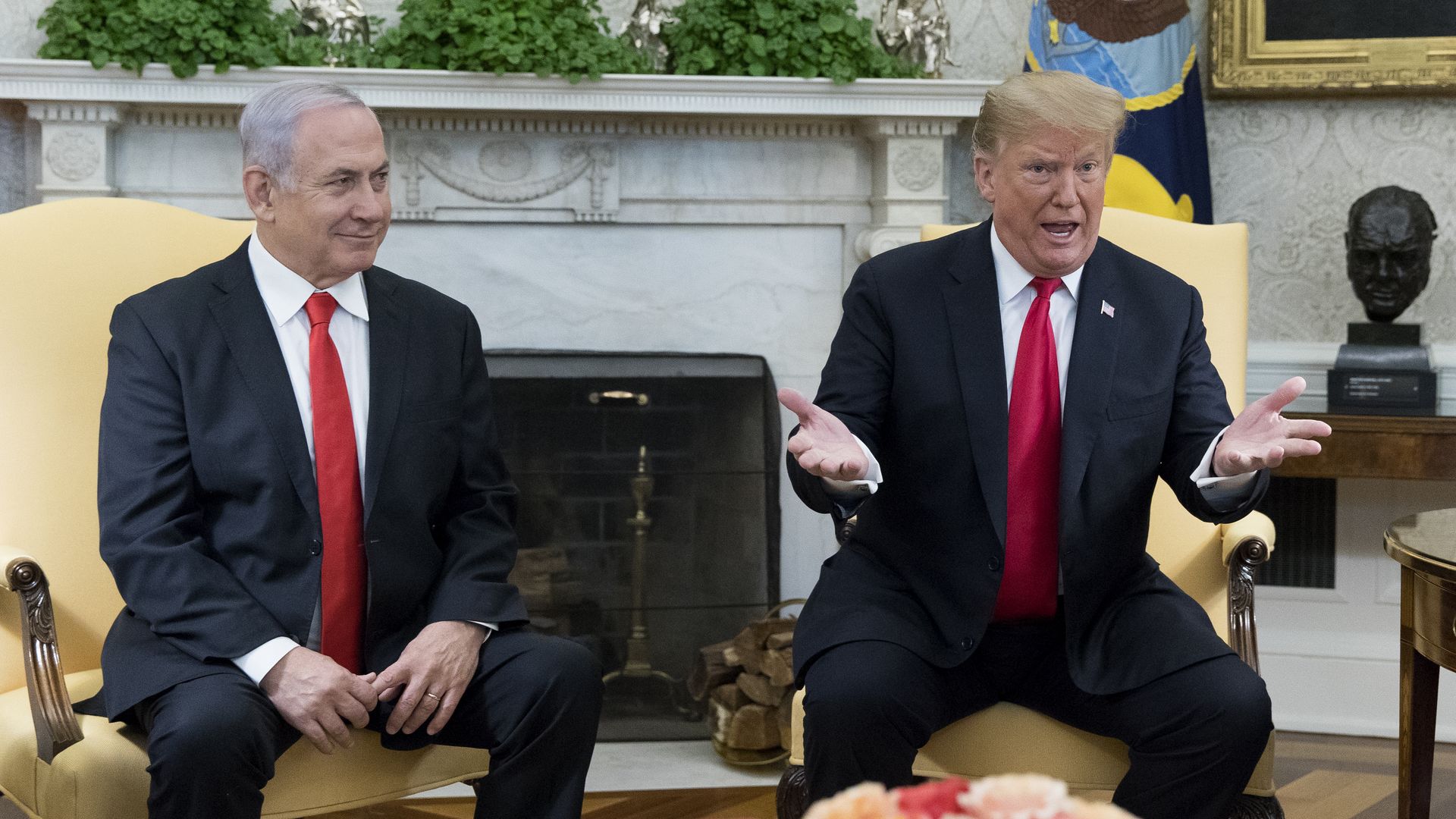 President Trump said today at the top of his meeting with the Crown Prince of Bahrain that the Israeli elections tomorrow are going to be "interesting and very close".
Why it matters: Trump's remark echoes Netanyahu's main campaign message in the last few days — that the polls are tight and the center left bloc led by Benny Gantz is about to win.
Netanyahu spent most of today and yesterday doing live Facebook broadcasts in order to mobilize his base.
Earlier today, Netanyahu did a Facebook Live session with John McLaughlin — his main pollster who also worked for Trump in 2016.
McLaughlin's message, which Netanyahu's campaign disseminated online, was that his polls show center-left voters planning to turnout in bigger numbers than right-wing voters.
Netanyahu's Likud party also prepared audio messages to be sent on election day.
They inform Likud supporters that "according to verified turnout data the Arab voters and the left-wing voters are voting in big numbers" — a claim that's clearly fabricated given the recordings were made before polls opened.
Netanyahu used the same tactics with considerable success in the last two elections, this April and in 2015.
According to the latest polls, Netanyahu already has momentum on his side. He's expected to comes close to the crucial 61 members he needs to get a majority in the Knesset, and a new right-wing government.
Between the lines: Netanyahu isn't just worried about his political survival. He needs a new government to vote to shield him from corruption charges.
Go deeper