Updated Sep 17, 2019 -

World
Israel election: Updated exit polls show Netanyahu dropping further behind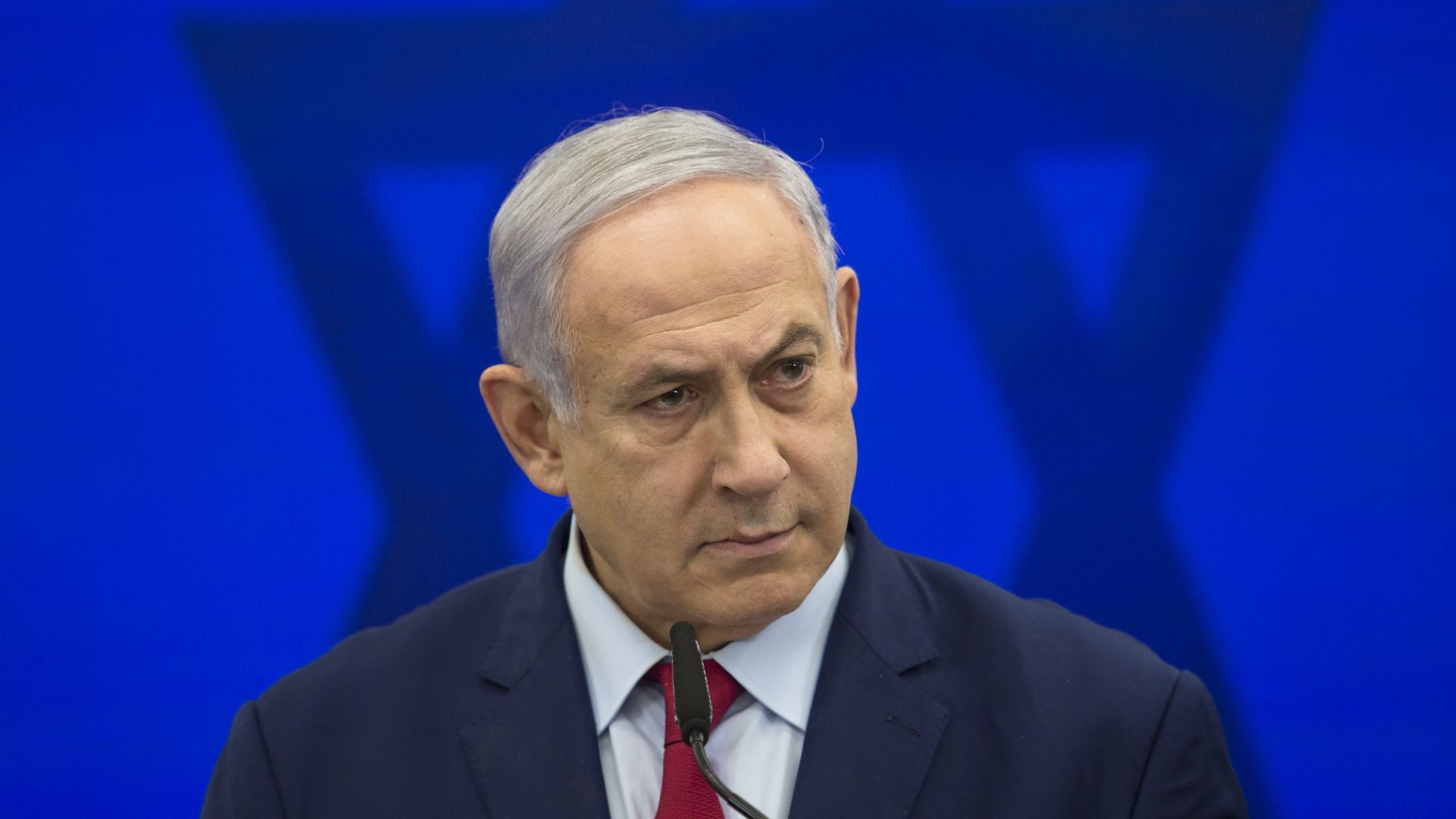 Israeli Prime Minister Benjamin Netanyahu's Likud party trails the center-left Blue and White party in 3 of 3 exit polls, which continue to be updated after polls closed with real vote counts. All 3 polls show Netanyahu's right-wing bloc falling short of the 61 seats needed for a majority.
Why it matters: Exit polls are not the same as official results, but they are a significant indicator. This was Israel's second election in a matter of months after Netanyahu failed to form a governing coalition following April's vote. He is facing 3 pending corruption indictments and may have to remain in power to stay out of jail.
The big picture: The exit polls show Netanyahu coming up short, but it is unclear if his primary rival, Benni Gantz, would be able to form a coalition if given the chance. Gantz has already announced he is looking to lead a unity government that includes Likud, but it's unclear if the party will agree to join as long as Netanyahu is its leader.
According to Channel 13's updated exit poll, the Arab Joint List alliance led by Ayman Odeh won 15 seats, its highest number ever.
Channel 13 shows turnout in Arab towns and villages was above 70%, an increase that is believed to be a reaction to Netanyahu's incitement campaign against Israeli Arabs.
10 days before the elections, Netanyahu sought to pass a bill that would allow videos to be shot in the polling stations, a measure that was perceived as an attempt by Netanyahu to suppress voting by Arab Israelis.
By the numbers:
According to the revised Channel 13 exit poll: Likud won 30 seats to 32 for Blue and White. Netanyahu's right-wing bloc won 53 seats and the center-left bloc led by Benny Gantz won 59.
According to Channel 12 poll: Likud (33) trails Blue and White (34). The right-wing bloc has 57, while the center-left gets 55. 
According to the revised Channel 11 poll: Likud (31) trails Blue and White (32) after the exit poll was updated. The right-wing bloc gets 55 seats and center-left 56. 
Go deeper: Read Axios' Israel election preview
This is a developing story. Please check for updates.
Go deeper