U.S. strike on Iran could bring tangle of escalation risks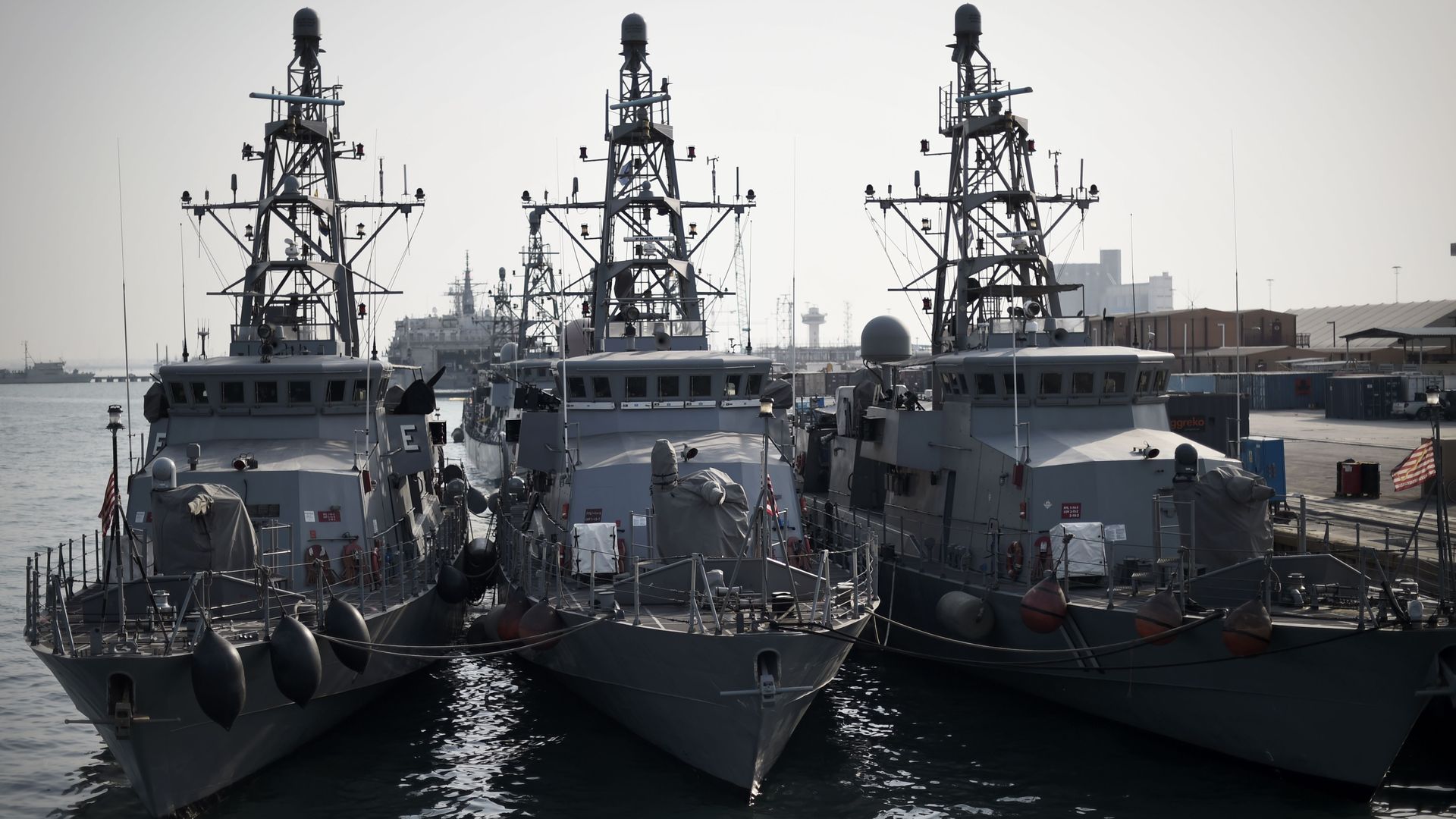 After the U.S. accused Iran of carrying out drone attacks against Saudi Arabia over the weekend, President Trump has ramped up his rhetoric rather than seeking to ease tensions — including the "locked and loaded" proclamation that echoed his "fire and fury" threats against North Korea 2 years ago.
Why it matters: Airstrikes or any other form of military retaliation against Iran would require not only congressional authorization but a thorough strategy for a sprawling web of security issues that would affect American troops, regional stability and global energy markets.
Between the lines: The prospect of a military strike raises a cascading series of risks.
The U.S. has nearly 30,000 troops stationed in the Persian Gulf, plus another 14,000 in Afghanistan and more than 5,000 in Iraq (both of which border Iran). Those forces would need a protection plan and a strategy in place should they be engaged by Iranian proxies.
There's no simple military solution to the challenges of Iran's nuclear program short of a massive invasion. But an attack could lend the program legitimacy by strengthening Iran's case for it as a needed deterrent.
Military action could amplify ongoing regional conflicts in Yemen, Syria, Lebanon and Iraq. Countering those escalations would require an even greater commitment of U.S. troops.
Global oil flows could continue to suffer. With sanctions already keeping Iranian oil practically off the market, any loss to the Saudi supply makes for a greater hit. Spiking oil prices are likely, as is increased use of the U.S. strategic petroleum reserve.
The bottom line: The serious risks of a heightened military standoff with Iran call for a well-developed strategy from a White House not known for its orderly policymaking.
Joel Rubin is the president of the Washington Strategy Group and a former deputy assistant secretary of state.
Go deeper