Global Citizen plans "Live Aid"-style concert across 5 continents in 2020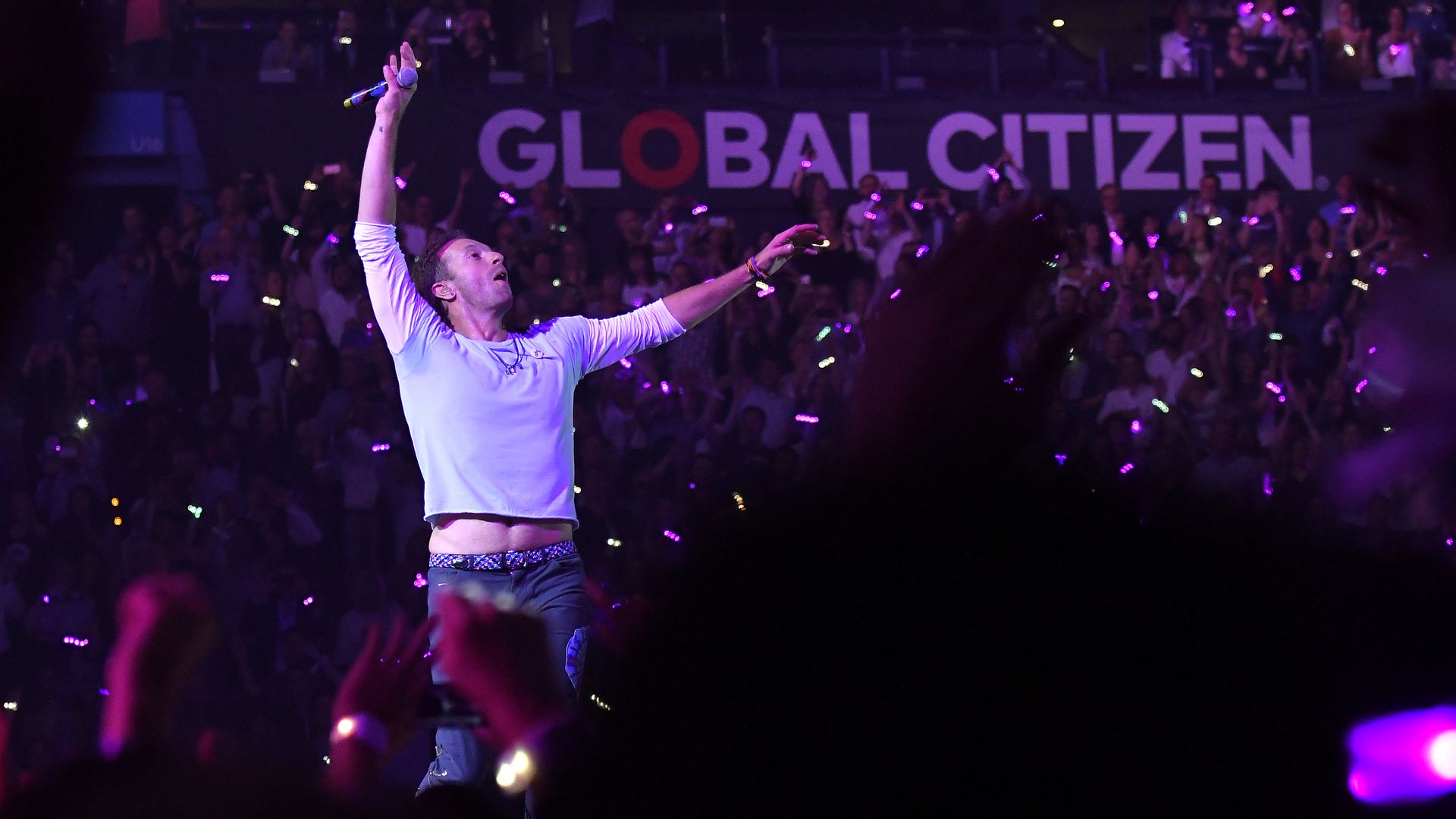 Global Citizen — in partnership with Teneo, the global CEO advisory firm — will announce Monday a 10-hour, five-continent philanthropic concert on Sept. 26, 2020 that aims to be the largest and most viewed "cause event" ever.
Why it matters: The concert will culminate a yearlong "Global Goal Live: The Possible Dream," a drive to raise billions from philanthropy, business and governments toward UN Global Goals in the world's poorest 59 countries.
The goals: "Help end extreme poverty, tackle climate change and reduce inequality."
The context: "Global Goal Live" is billed as a digital-age successor to Live Aid, the celebrity-studded, transcontinental, 16-hour concert for African famine relief in 1985 — 34 years ago.
The finales were Band Aid's "Do They Know It's Christmas?" at Wembley Stadium in London, and USA for Africa's "We Are the World" in Philadelphia.
Global Citizen, aimed at helping millennials use their collective voice to end extreme poverty by 2030, has drawn tens of thousands of attendees and millions of online and TV viewers to Global Citizen Festivals around the world.
Global Citizen CEO Hugh Evans said in a statement: "Live Aid took place in 1985, well before the advent of social and digital media. The platforms that exist today can enable us to reach every corner of the planet."
Go deeper