House panel launches ethics probe into Transportation Secretary Elaine Chao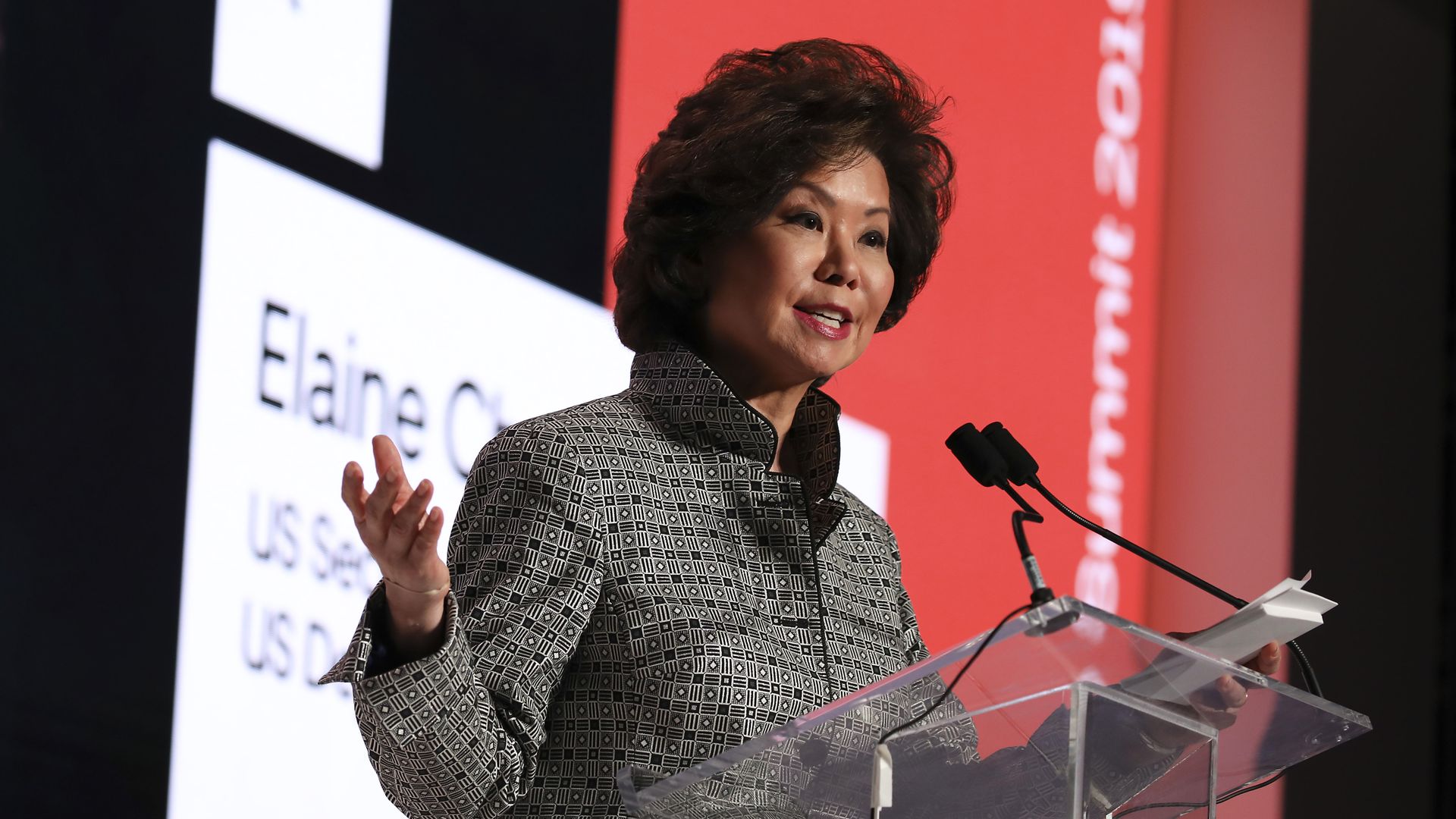 The House Oversight Committee on Monday launched an ethics investigation into Secretary of Transportation Elaine Chao.
The big picture: Reports allege Chao has used her position to benefit Foremost Group, a shipping company owned by her sisters and father. Chao was also accused of continuing to own stock in a construction materials company called Vulcan Materials, even though she claimed before her confirmation that she would divest. Chao later divested in June 2019 and admitted to "inadvertent misstatements of fact" in her financial disclosure report and ethics agreement.
According to a letter from Chairman Elijah Cummings (D-Md.) and Rep. Raja Krishnamoorthi (D-Ill.), the investigation will probe decisions by the Department of Transportation to deprioritize or reduce funding for programs that benefitted U.S.-flagged vessels in foreign trade. Chao's family company owns entirely foreign-flagged ships.
Chao is also accused of trying to elevate the company's influence with the Chinese government. Chao appeared in Chinese-media interviews alongside her father, James Chao, who boasted about his access to President Trump, according to Politico.
Federal law prohibits sitting officials from using their positions to privately benefit themselves or others.
What they're saying:
"The Committee is examining your misstatements of fact, your actions that may have benefitted the company in which you continued to hold shares, and your compliance with ethics and financial disclosure requirements."
— Cummings and Krishnamoorthi
What's next: Chao has until Sept. 30 to turn over documents and communications related to the committee's lines of inquiry.
Go deeper: 70% of Americans believe the political system is rigged
Go deeper