Beijing as the new Davos? Inside Bloomberg's plan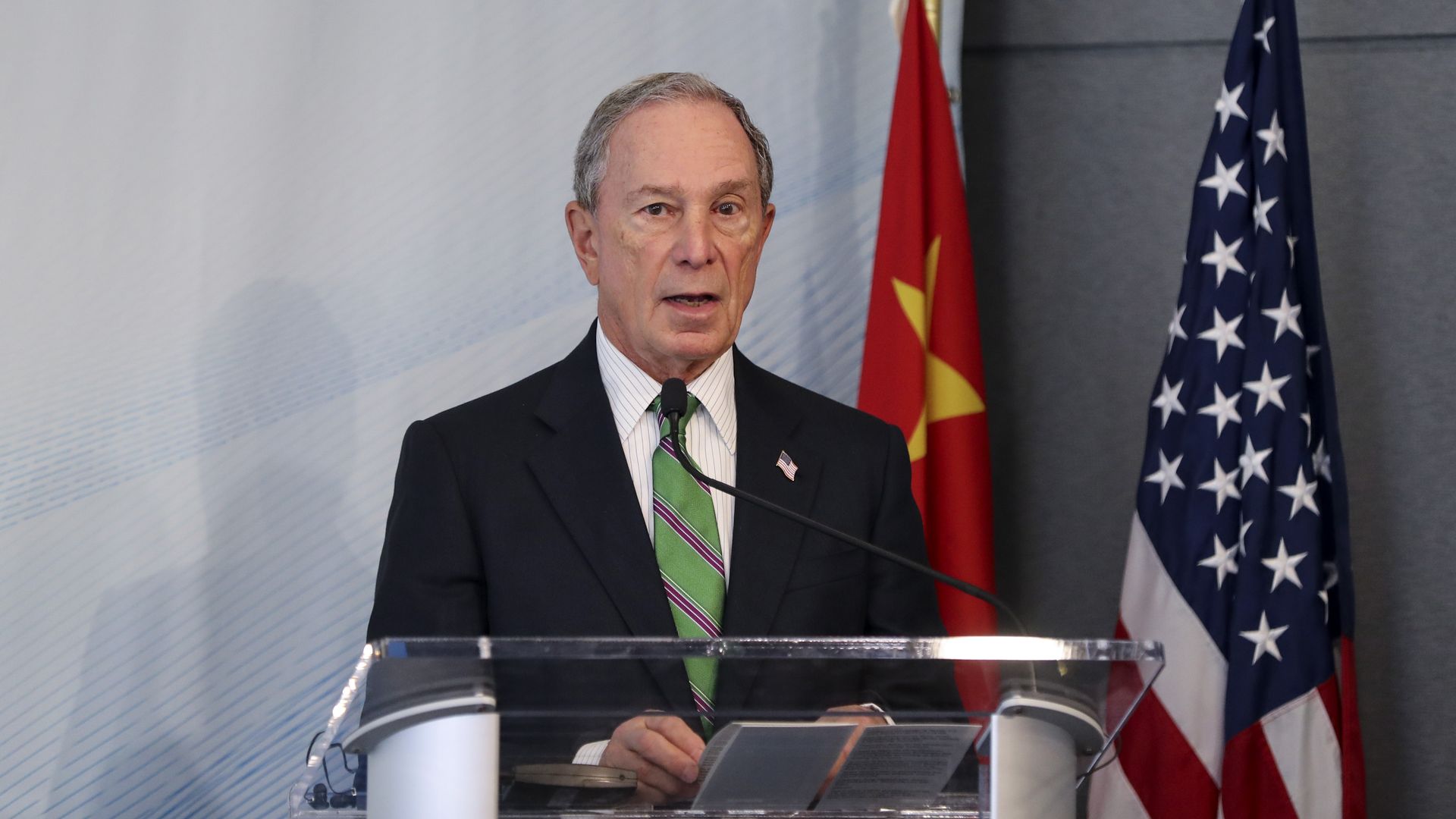 Amid President Trump's trade war with China, billionaire and former New York City Mayor Michael Bloomberg is putting on a major global economic event this November — in Beijing.
The big picture: Bloomberg's New Economy Forum, in partnership with the China Center for International Economic Exchanges, on Nov. 20–22 will draw about 500 business and technology leaders, academics and government officials from dozens of countries.
A preview of some of the big names involved: Bill Gates, Henry Kissinger, Hank Paulson, Zeng Peiyan, Sultan Al Jaber, Ajay Banga, Gary Cohn, Chang Zhenming, Li Xiaopeng and Xie Zhenhua.
Expect some top Trump administration and Chinese government officials to attend.
What they're saying: Justin B. Smith, CEO of Bloomberg Media, said China has welcomed the project "despite the geopolitical challenges" and that "one of the most important things we can do is plant a flag in the future."
While Davos with its Western focus is becoming a "legacy gathering," Smith said the gathering in Beijing can become the most influential convening of business and government leaders focusing on ascending economies and the changing nature of the global economy.
Go deeper