U.S. railroad traffic and freight volume shipments slump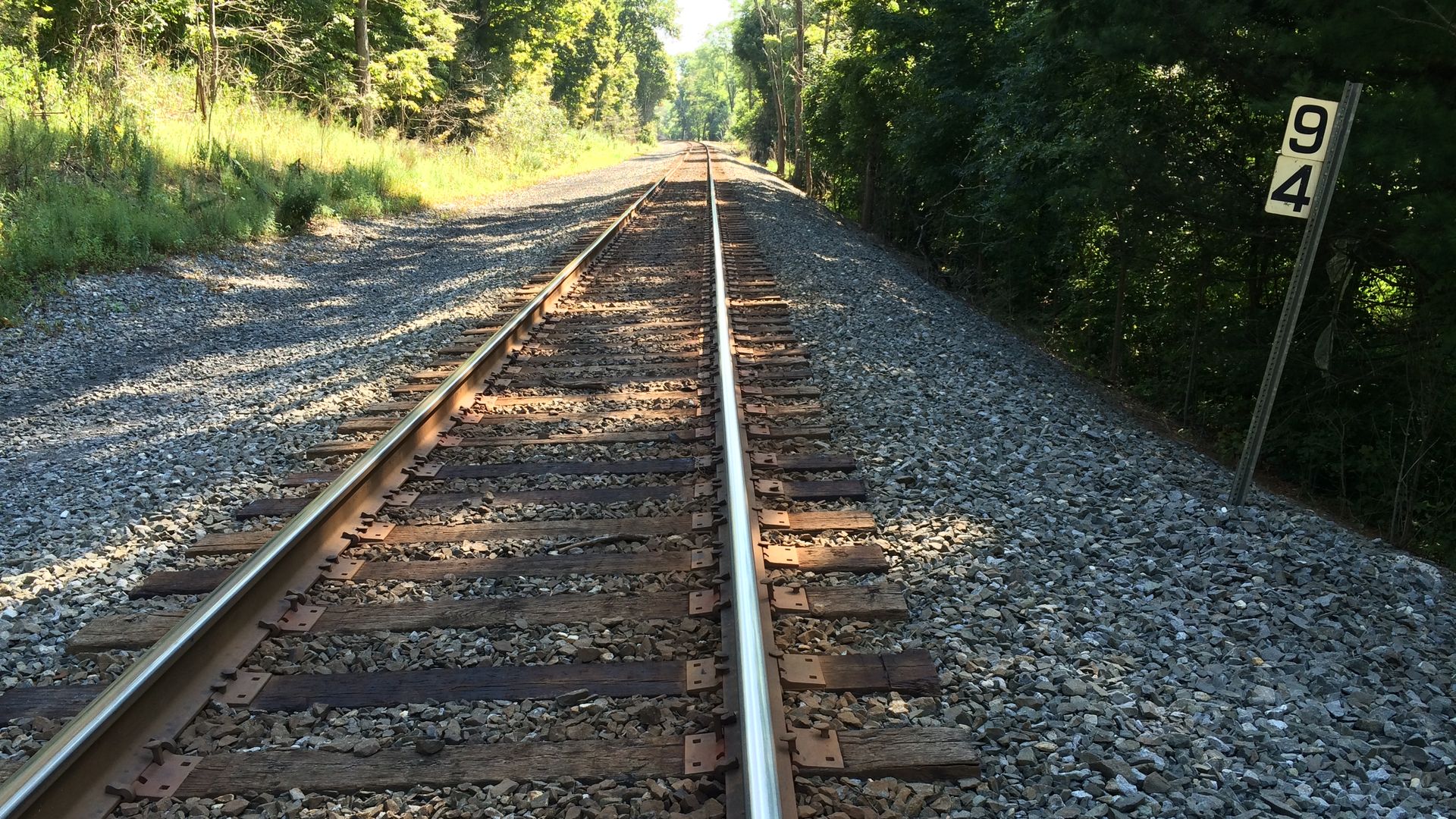 Railroad traffic and freight volume shipments are dropping below levels seen around this same time in 2016, 2017 and 2018, data from the Association of American Railroads shows.
Why it matters: An efficiency strategy called precision scheduled railroading (PSR) could be North American railroads' "last hope for continued profit growth," Barron's magazine reports — amid concerns of global economic slowdowns, a trade war and recession across the U.S., particularly in Michigan, Hawaii, Montana, Maryland and Louisiana.
PSR "uses departure schedules and point-to-point delivery methods to achieve low operating rations and consolidate railroad networks," according to breakthroughfuel.com.
In July, rail transportation and real estate company CSX "reported a drop in its last quarter's revenue and warned of a decline in the year's freight volumes," writes Barron's — but CSX shares have recovered nearly half of the 20% they lost following the company's warning.
The bottom line, per Barron's: "If the magic of precision scheduled railroading has only a few more percentage points of operating profit to deliver to railroads like Union Pacific, then profit growth will have to come from increased shipping volumes and price increases. And those growth drivers are not moving in the right direction."
Go deeper: The decline of American coal is taking a toll on the railroad industry
Go deeper