Planned Parenthood accused by former president of gag order attempt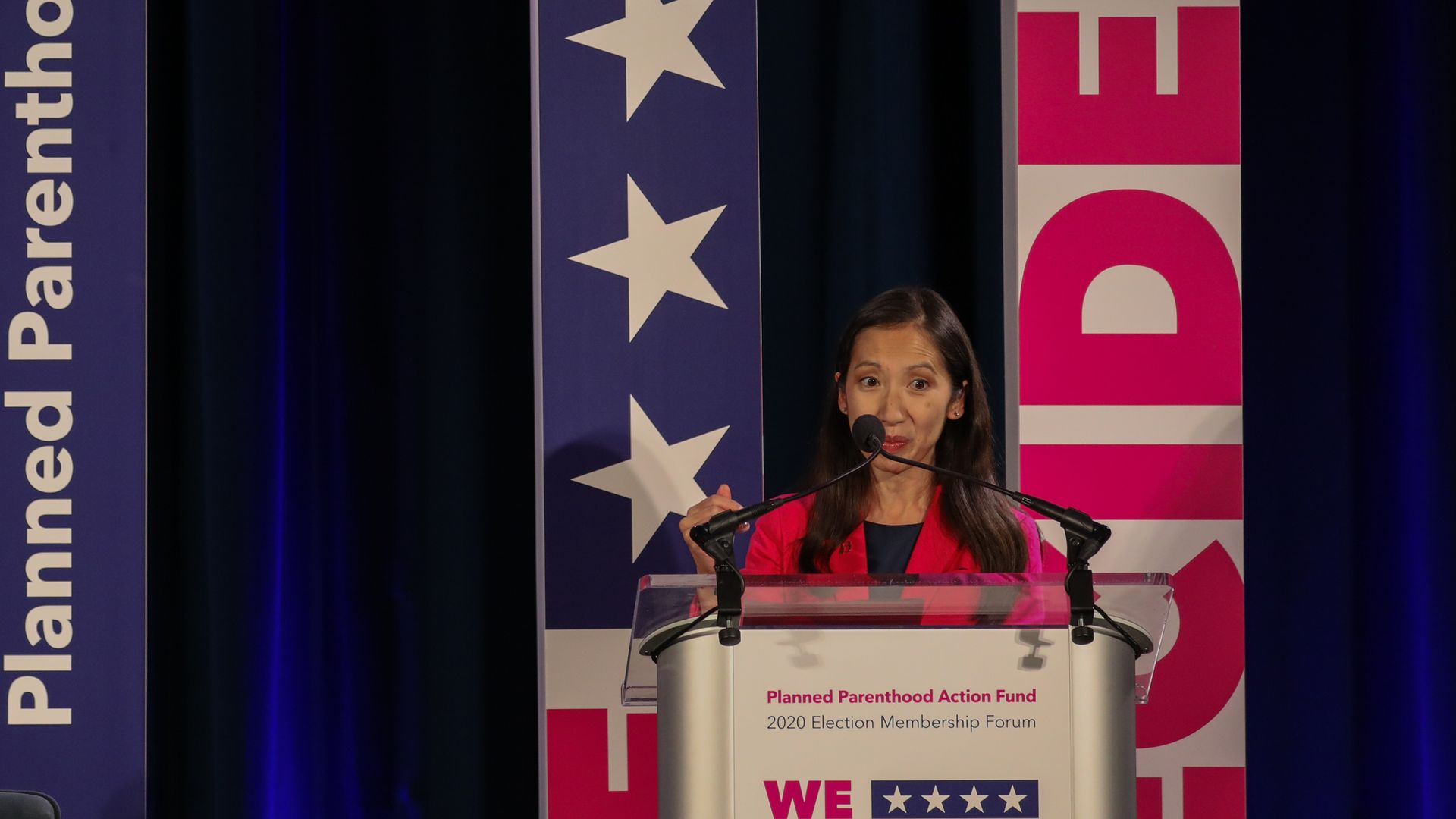 Leana Wen, who was ousted as Planned Parenthood president in July, claimed in a scathing letter to the group's board of directors that its leadership was trying to "buy my silence," the New York Times reports. Planned Parenthood denies the claims.
Why it matters: Per the Times, which obtained the letter, the escalating dispute "threatens to prolong and magnify an acrimonious transition" at the top of the best-known women's health care and reproductive rights group in the U.S. at a time when Planned Parenthood is increasingly under external political duress.
The allegations: Wen, who had been in the role for less than a year, said in the 1,400-word letter that Planned Parenthood withheld her health insurance and departure payout as "ransom" to pressure her to sign a confidentiality agreement, per the Times.
She claims that it's deeply hypocritical that Planned Parenthood, "would attempt to enforce a gag order on its immediate past President/CEO while fighting the Trump administration's gag rule on Title X providers," according to the NYT.
What they're saying: Melanie Newman, a senior vice president for communications at Planned Parenthood, told the Times, "Dr. Wen's recent allegations are unfortunate, saddening, and simply untrue."
"The attorneys representing the board have made every good faith effort to amicably part from Dr. Wen, and are disappointed that they have been unable to reach a suitable resolution regarding her exit package."
Wen expressed her disappointment at the Times' report of the letter in a Twitter post, as she doubled down on her gag order claim.
The big picture: Planned Parenthood left the federal family planning program known as Title X to avoid complying with the Trump administration's "gag rule," which bars groups that offer abortions or abortion referrals from receiving federal funding.
In August, Planned Parenthood clinics in the Northwest and Midwest were struggling to stay afloat financially after withdrawing from the program.
Go deeper