Corey Lewandowski's Senate tryout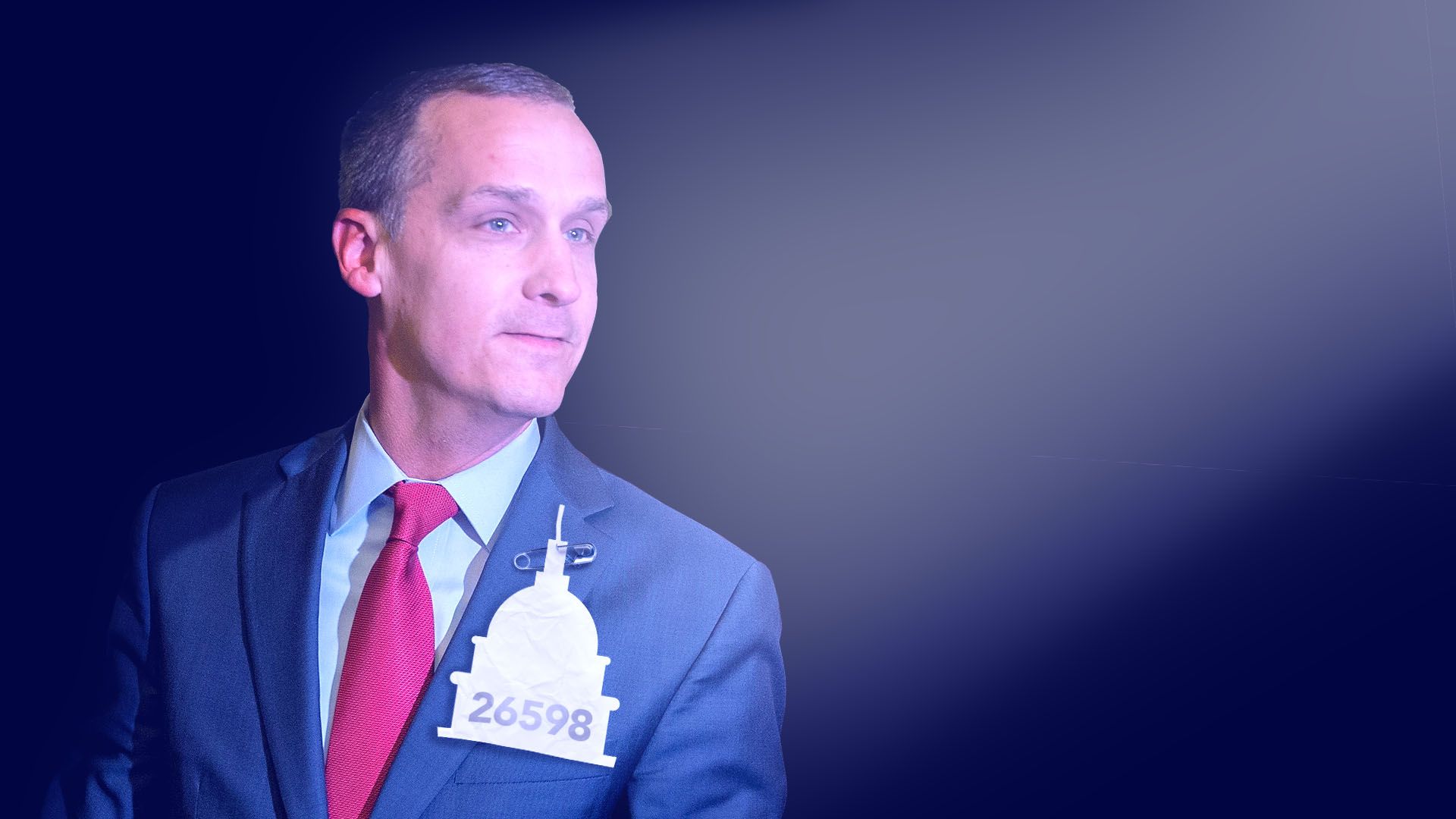 Watch for Trump's former campaign manager at the House Judiciary Committee on Tuesday — and not just because of the prospect of a fiery exchange with Chairman Jerry Nadler.
Why it matters: If Corey Lewandowski goes forward with a run for the Senate in his home state of New Hampshire — which he's seriously considering, a spokesperson says — he'd be the first in Trump's inner circle to test those coattails.
What we're hearing: "Corey will use [the hearing] as part of the campaign. He will be confrontational to the Democrats. He will be totally loyal to Trump. And he will be playing to the right wing of the party who need to unite behind him in a primary," Thomas Rath, former attorney general of New Hampshire and adviser to several GOP presidential candidates, tells Axios.
Yes, but: A former Trump administration official tells Axios that "the ultimate risk with Corey running is that the negative coverage he receives in New Hampshire could drag Trump down."
Lewandowski currently leads the hypothetical GOP Senate primary field, according to a recent Emerson poll. The same poll shows that he trails Democratic incumbent Sen. Jeanne Shaheen by 10 percentage points.
Sources involved in members' preparations expect the hearing to be full of theatrics.
The Judiciary Committee plans to press for more information about possible obstruction of justice by Trump outlined in Robert Mueller's report, including his asking Lewandowski to press then-Attorney General Jeff Sessions to end the Russia investigation. 
"Corey says he is willing to talk about the campaign and the Mueller stuff, but his conversations with POTUS are off-limits," a GOP committee aide said. "He's obviously not going to pull a Michael Cohen and try to hurt the administration. I think he thinks he can fight back against Nadler."
"We don't buy into the bullsh*t privileges that he's asserting. If you didn't work for the president, you don't have that privilege," Rep. Eric Swalwell (D-Calif.), a member of the Judiciary Committee, tells Axios.
Go deeper