Netanyahu claims Trump peace plan could be presented within days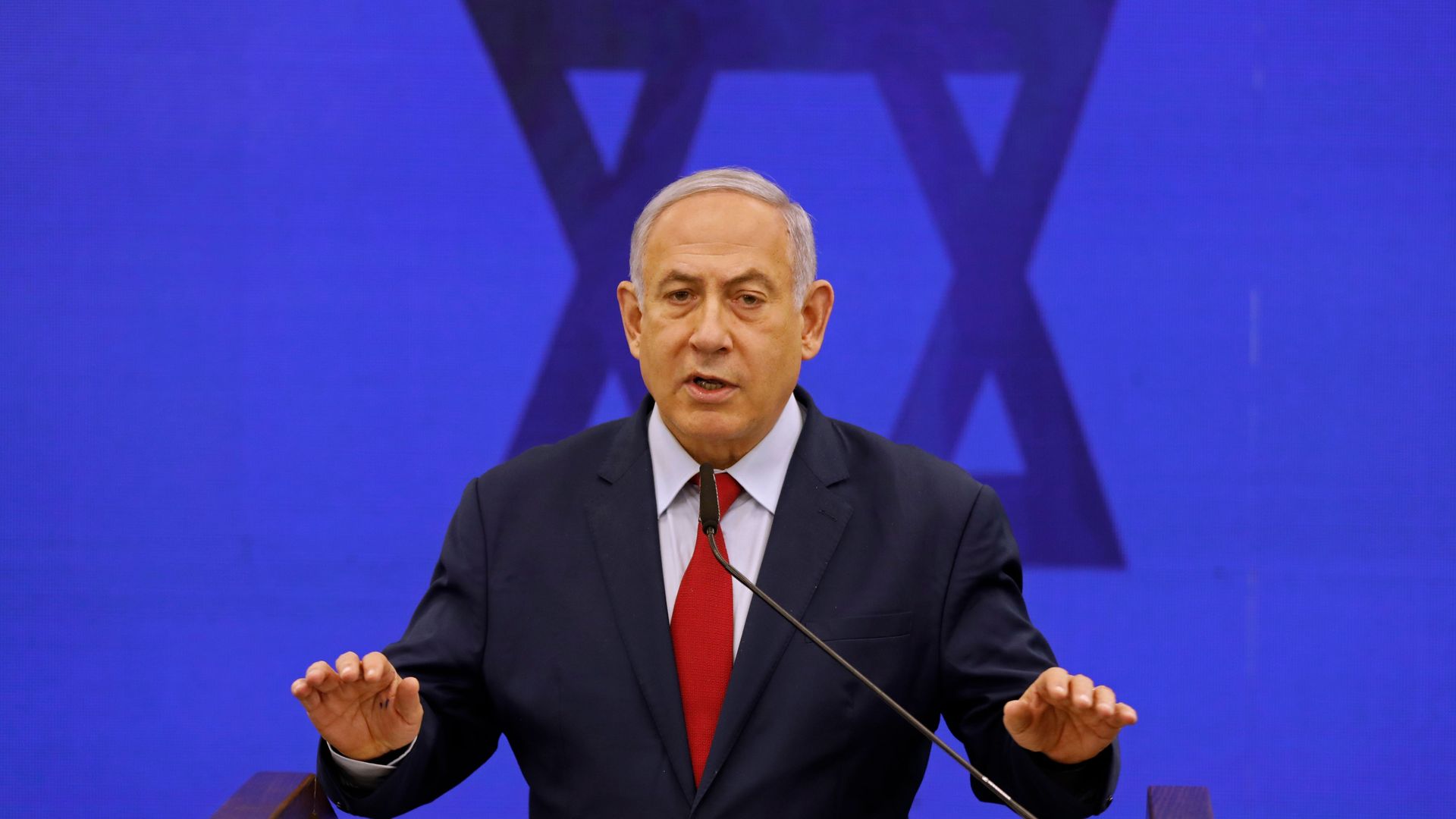 Israeli Prime Minister Benjamin Netanyahu told Cabinet ministers the Trump administration is going to present its plan "within days" after the Sept. 17 elections — most likely even next week, ministers who attended the meeting told me.
Netanyahu said he was citing new information he got last night from Ron Dermer, Israeli ambassador to the United States.
Why it matters: Netanyahu used the "Trump argument" to convince the attorney general to approve the establishment of a new settlement in the Jordan Valley, which he brought to a vote at the Cabinet 2 days before the elections. Netanyahu needed to pass the move to boost his campaign.
The attorney general was against the move and claimed an interim government doesn't have authority to take such decisions, but after Netanyahu raised this argument, the attorney general changed his opinion and decided the move was legal due to special and urgent diplomatic circumstances.
Between the lines: There is no indication that what Netanyahu told the ministers and the attorney general is true. White House special envoy for Middle East peace Jason Greenblatt told an audience at a fundraiser in New York last week that the plan is unlikely to be released before there is clarity about the new coalition in Israel — which could take weeks.
Greenblatt said the White House "will have to wait and see what happens in the weeks following the election — in terms of what the coalition-building looks like. So no decision has been made yet."
Go deeper