Days before Israeli elections, Trump says he'll pursue U.S.-Israel defense treaty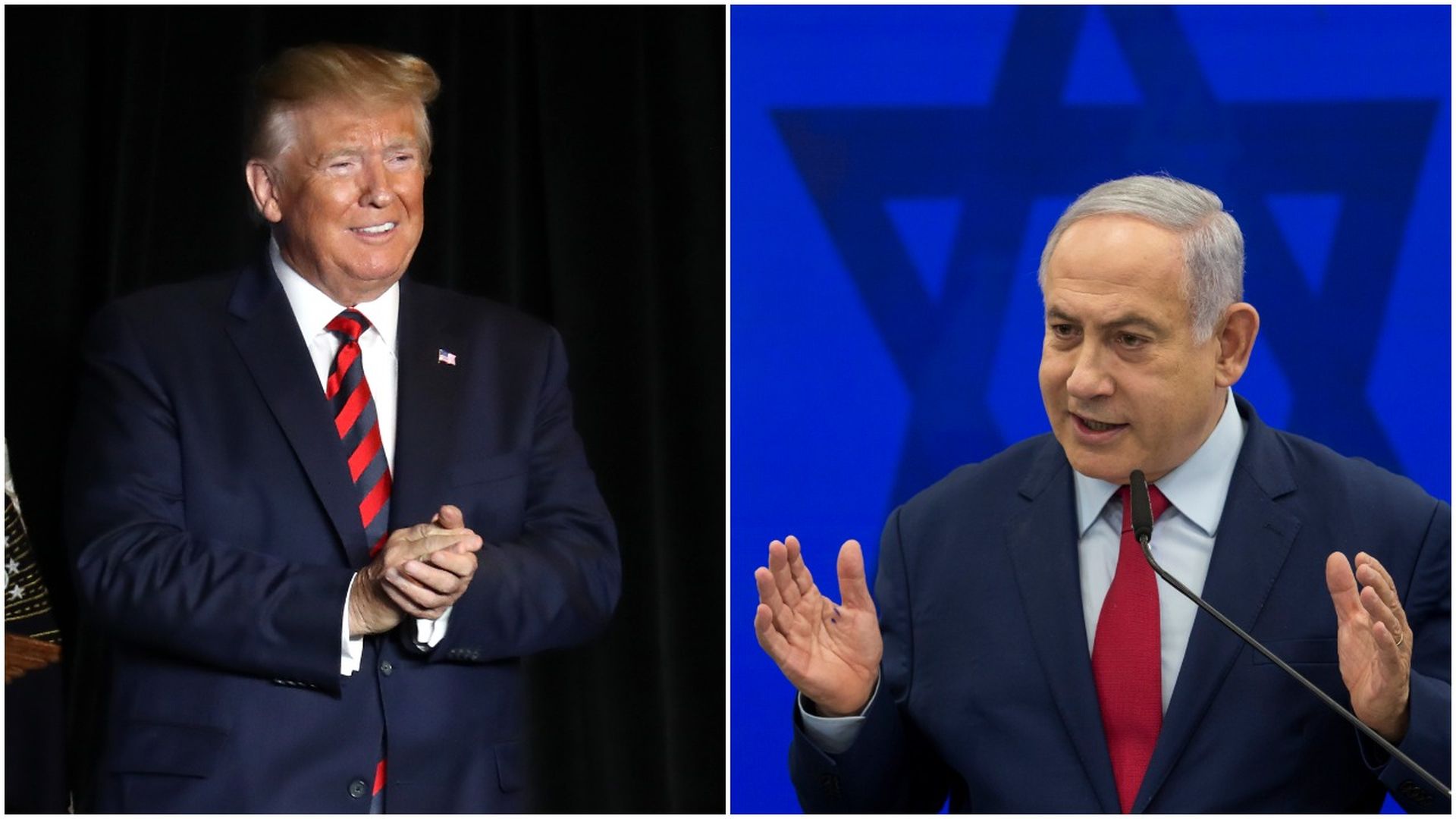 Three days before the Israeli elections, President Trump tweeted on Saturday that he spoke on the phone with Israeli Prime Minister Benjamin Netanyahu and agreed to work on a U.S.-Israel defense treaty after the election is over.
Why it matters: By making this statement, Trump directly intervened in the Israeli elections and sided with Netanyahu. Netanyahu has long sought a gesture from Trump that would help him win his reelection campaign. Trump's announcement was exactly the kind of support Netanyahu was looking for.
What they're saying:
"I had a call today with Prime Minister Netanyahu to discuss the possibility of moving forward with a Mutual Defense Treaty, between the United States and Israel, that would further anchor the tremendous alliance between our two countries. I look forward to continuing those discussions after the Israeli Elections when we meet at the United Nations later this month."
— Trump
tweeted
Saturday
Netanyahu issued a statement, praising Trump in response to the tweet, writing: "Thank you my dear friend President Trump. The Jewish State has never had a greater friend in the White House. I look forward to our meeting at the UN to advance a historic Defense Treaty between the United State and Israel. We will continue together with full force [against] our common battle against terrorism. Congratulations on your latest success against Bin Laden's son. God bless America. God bless Israel."
Go deeper: Trump won't release peace plan before Israel's election
Go deeper