Concerns rise about generic drugs from overseas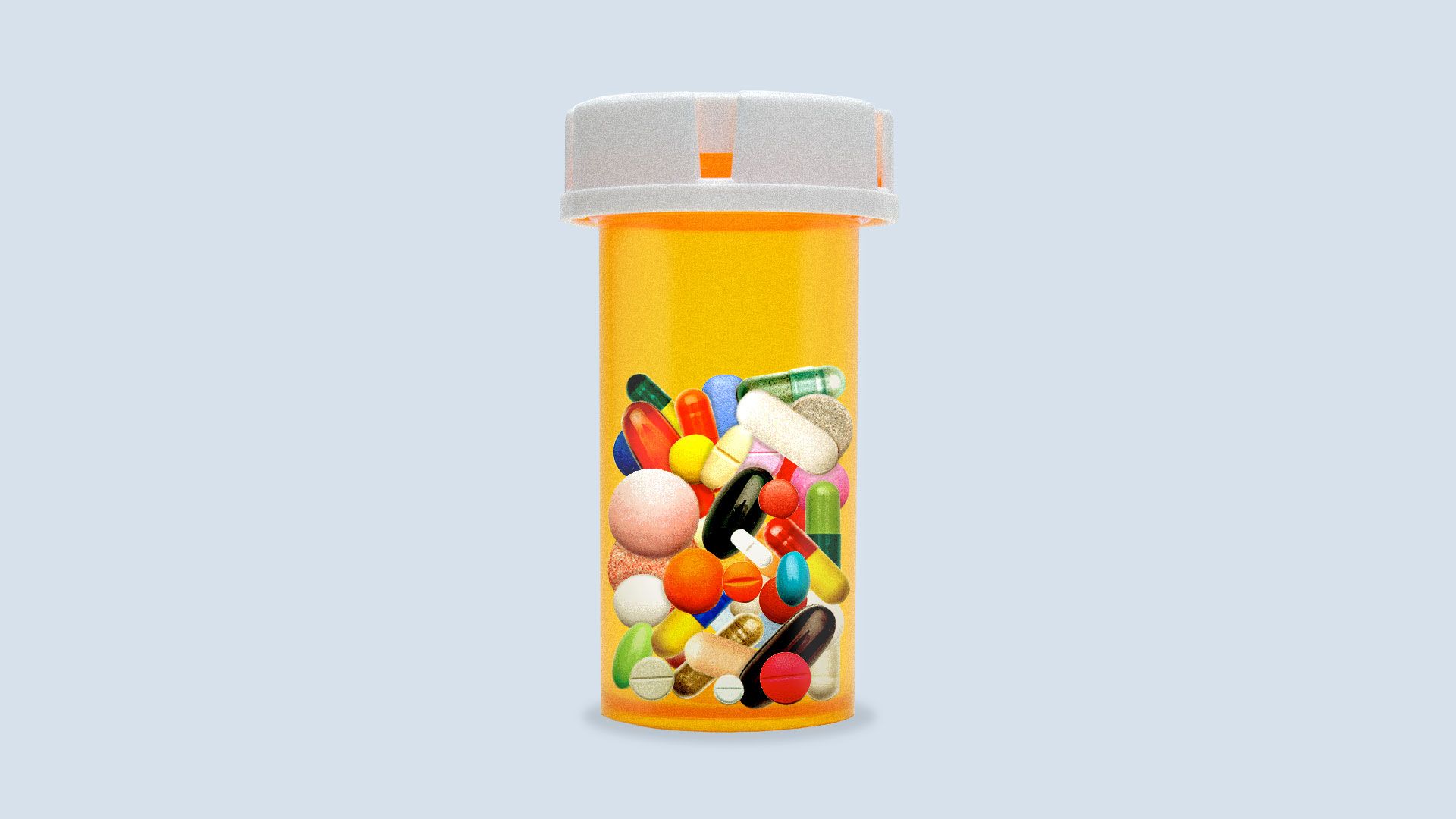 The FDA is inspecting fewer overseas drugmakers as it simultaneously increases the number of generic drug approvals, contributing to concerns about the safety of our generic drug supply, Bloomberg Businessweek reports.
Why it matters: 90% of drugs sold in the U.S. are generics, and 80% of the active ingredients are produced abroad. The FDA inspects less than 1% of drugs before letting them come into the country.
This weak quality-control system led to last year's announcement that a carcinogen had been found in a popular blood-pressure medicine, prompting a massive FDA recall.
The big picture: "Where the FDA's drug approval process is founded on testing and more testing, the regulatory system for generics is built on trust, specifically trust in manufacturers," Bloomberg writes.
"[The global system is] designed to, above all, make and distribute drugs in a cost-efficient manner. It usually functions beyond view. Until there's trouble."
Go deeper: Some seniors pay more for generic drugs than brands
Go deeper