The candidates' elevator pitches from the third Democratic debate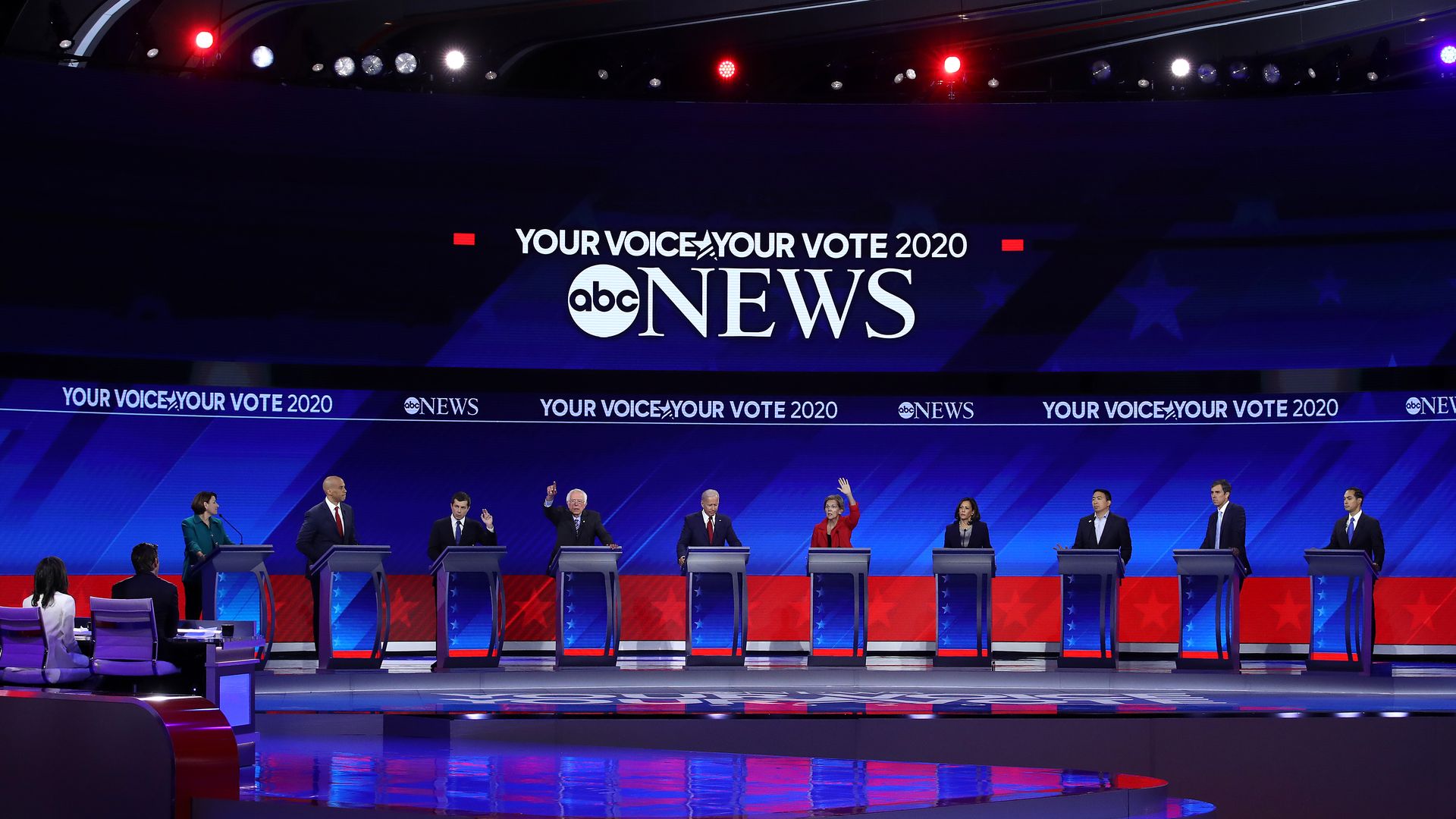 The third Democratic debate saw a condensed field of 10 candidates, but they each stuck largely to an easily condensible strategy to stay on top or make some noise.
Why it matters: Even with 3 hours for the debate, it's hard to get a lot of speaking time. Joe Biden led the pack with 17 minutes and 22 seconds while Andrew Yang didn't even crack 8 minutes, per the New York Times. That makes it vital to hammer home to voters exactly what you represent.
The Democrats' elevator pitches:
Joe Biden: Keep your head down, even while others are attacking you, and do the work. This is a long election cycle.
Elizabeth Warren: Mix big, sweeping proposals with personal stories (being a school teacher, going to college in Houston, etc.).
Bernie Sanders: Remind people that you're the original.
Kamala Harris: Remember that President Trump is the real opponent; voters value electability. 
Pete Buttigieg: Be the adult in the room.
Amy Klobuchar: Make an actual case for a moderate Dem in 2020.
Julián Castro: Be Scrappy Doo! Lemme at 'em!
Go deeper: 5 takeaways from the third Democratic debate
Go deeper