2019 is the year of the home run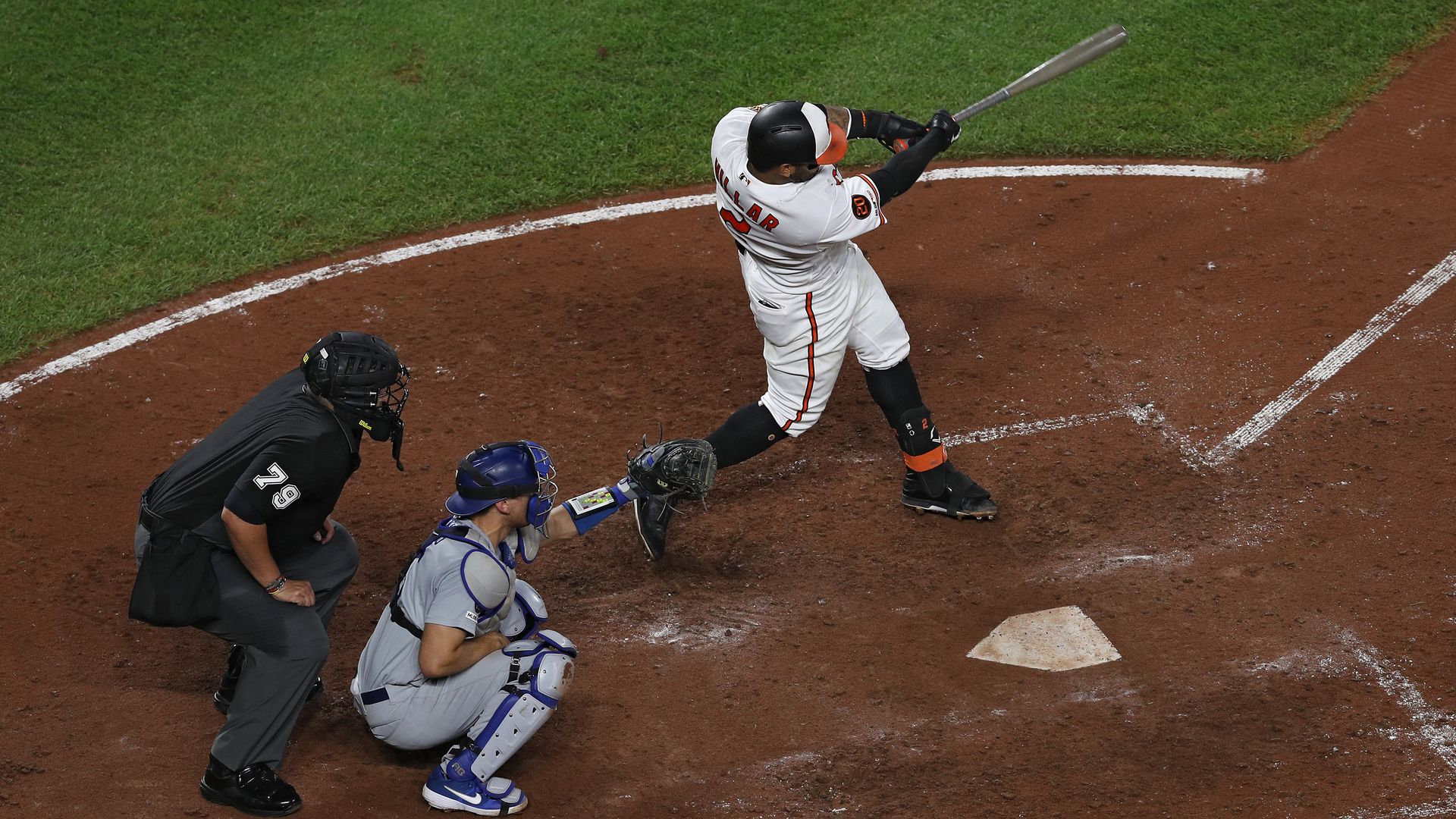 Orioles infielder Jonathan Villar hit the 6,106th home run of 2019 last night, officially breaking the MLB single-season record with 3 weeks left to spare.
By the numbers: Last season, just 3 players hit 40+ HR. This season, 6 players have already accomplished that feat and plenty more are closing in.
Pete Alonso, NYM (47)
Mike Trout, LAA (45)
Christian Yelich, MIL (44)
Eugenio Suarez, CIN (44)
Cody Bellinger, LAD (44)
Jorge Soler, KC (43)
Team leaders: Both the Twins (277) and Yankees (276) have blown past the previous single-season mark (267), and an incredible 16 teams are on pace to set a franchise record.
Minnesota Twins (277)
New York Yankees (276)
Los Angeles Dodgers (259)
Houston Astros (254)
Oakland A's (232)
The irony: The fact that the record-setting dinger was hit by a member of the 2019 Orioles — the team that has surrendered more of them than any team in history (by a lot) — is hilarious.
Go deeper: MLB accused of juicing baseballs following historic home run surge
Go deeper