Ken Cuccinelli: Kids of unauthorized immigrants should not have birthright citizenship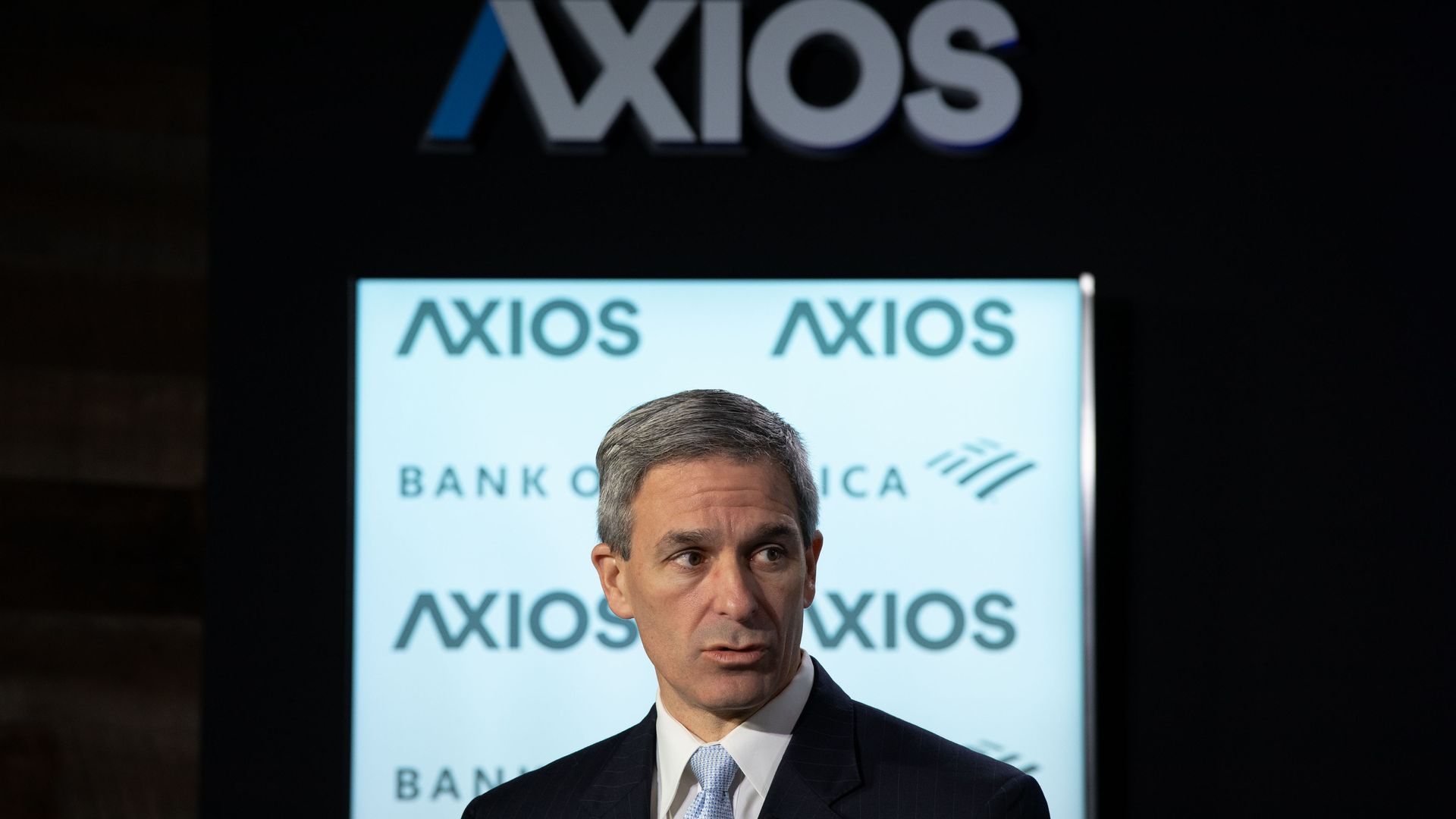 Acting U.S. Citizenship and Immigration Services director Ken Cuccinelli told Axios' Mike Allen Thursday morning that birthright citizenship should be limited to the children of legal immigrants — although he doesn't expect any action on the issue any time soon.
The big picture: Cuccinelli declined to say whether he wants the Homeland Security secretary position or if acting DHS Secretary Kevin McAleenan should get it permanently. "Answering questions like that creates news that shouldn't exist," he said. He said Trump has not approached him about the position, and that he will do his job aggressively.
On the Bahamas: When asked why temporary protections weren't given to Bahamians to allow them to stay in the U.S. given the damage caused by Hurricane Dorian, Cuccinelli blamed the courts for interfering.
Federal courts have stopped the administration from ending Temporary Protected Status (TPS) for hundreds of thousands of immigrants from places such as El Salvador, Haiti, Nicaragua and Sudan.
Cuccinelli said that until the program was back in executive control, he doesn't see the administration being able to issue new protections.
He added that the U.S. government is providing humanitarian support in other ways to the Bahamas.
On court rulings: Cuccinelli praised the Supreme Court's latest ruling, which allows immigration officials to deny asylum to migrants who do not apply for asylum first in a country they've travelled through.
He said he expected it to help with large backlog of asylum cases.
"They're clogging up the system so we can't get people with legitimate asylum claims, and they're hoping to get released into the interior."
The bottom line: Cuccinelli expressed frustration at the slew of lawsuits the administration has faced over its immigration policies. "Anything we've done since I've been in office ... there's been a strong legal foundation there," he said.
Go deeper