Netanyahu denies that Israel spied on Trump White House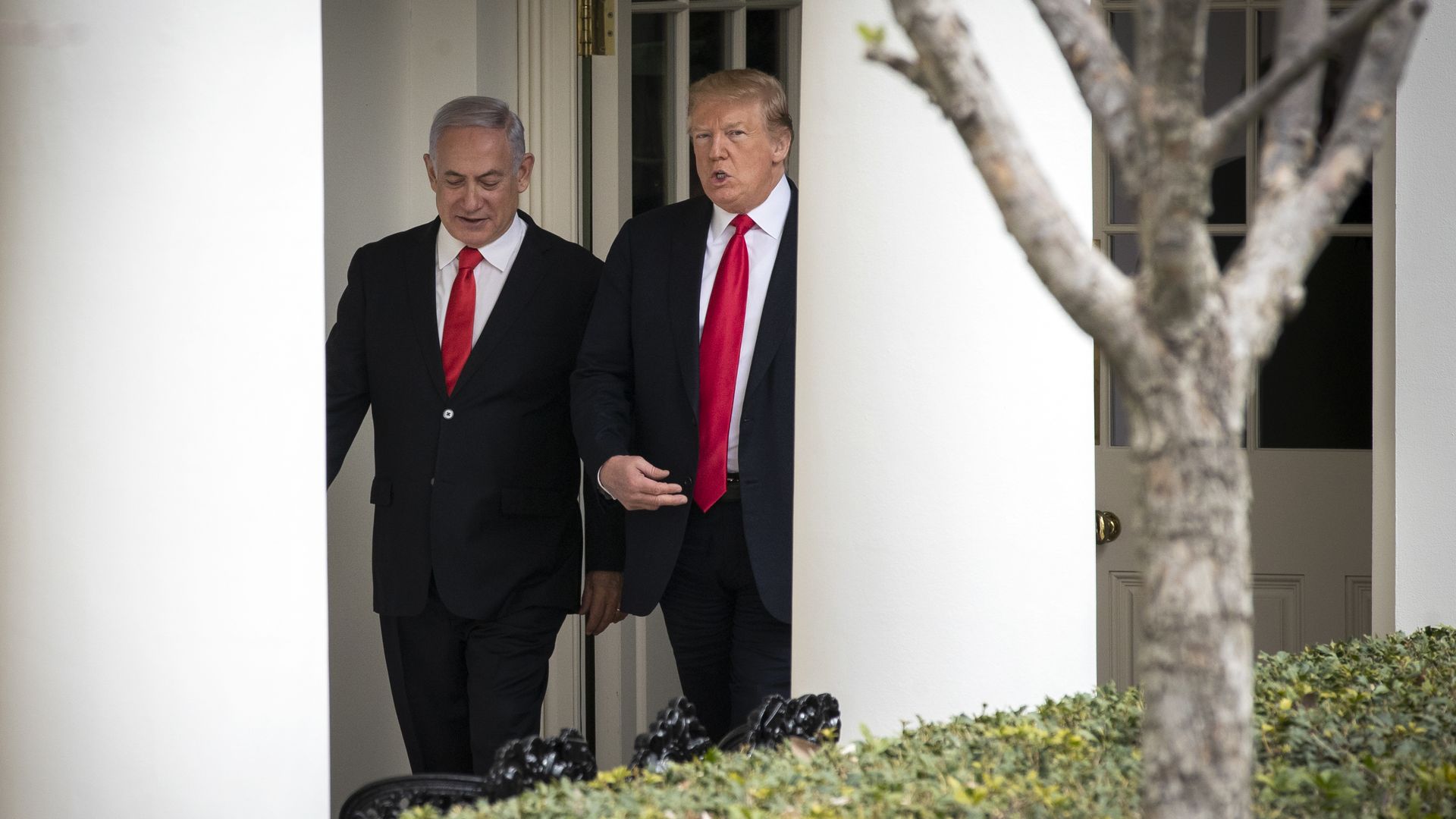 Israeli Prime Minister Benjamin Netanyahu denied Thursday a Politico report that said the FBI and other U.S. intelligence agencies believe Israel was behind the planting of devices that intercept cellphone communications near the White House and around Washington, D.C.
Why it matters: The report highlights a rift between the two allies, as Israeli officials strenuously deny that such spying took place while Politico reports that "former [U.S.] officials with deep experience dealing with intelligence matters scoff at the Israeli claim."
Israeli officials are wondering amongst themselves why such an accusation would be brought up at the current time.
Politico reports that the devices were "likely intended" to spy on President Trump and his top aides, citing a former official.
The report also states that "the Trump administration took no action to punish or even privately scold the Israeli government" after U.S. intelligence agencies concluded that Israel was likely behind the planted devices, citing one former senior intelligence official.
The state of play: Netanyahu saw the report while he was on a plane heading to Sochi for a meeting with Russian President Vladimir Putin, and his office issued a statement minutes later calling the report and the accusations "a blatant lie."
It added: "There is a longstanding commitment, and a directive from the Israeli government, not to engage in any intelligence operations in the U.S. This directive is strictly enforced without exception."
After landing in Sochi, Netanyahu reiterated his denial in front of news cameras and called the spying allegations a "complete fabrication." He stressed that he gave orders not to spy on the U.S. and that he has made sure those orders were kept.
Go deeper: Netanyahu gives public blessing to potential Trump-Iran meeting
Go deeper